2013 was a memorable year for the fourth oldest alternative weekly in the country. Founded in 1969, the Syracuse New Times appointed a new Editor-in-Chief, Larry Dietrich, who is leading the charge of re-envisioning the weekly newspaper. New additions like the "Community Blogs" section and the Voices column seeks to give community members a platform to express their ideas, opinions and perspectives. Excitement stirred and continues to swirl as the New Times brought humor columnist Jeff Kramer back into the fold with a weekly column and Mark Bialczak to report on and review upcoming films. Walt Shepperd returned with his unique style of community reporting, and Margaret McCormick came on to blog about CNY Food. Ty Marshal was appointed as the manager of digital media, and alongside Spires Marketing continues to evolve the New Times website and digital properties. As always, the New Times is free and on stands every Wednesday throughout Central New York.
Keep your eyes out for more changes on the way in 2014!
Let's take a look back at the Top 5 Stories of 2013 on the Syracuse New Times digital edition, starting with number 5! (Click on the title or the picture to read the story). 

Jessica Novak talks about the eclectic programming and the down-home charms of the Nelson Odeon.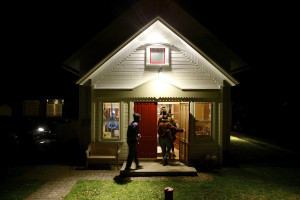 Humor columnist Jeff Kramer kids around with President Obama and VP Joe Biden on a trip to Washington's holiday parties.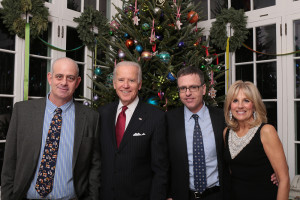 #3 New York Food Map: Don't Leave Home Without It. 
Margaret McCormick introduced readers to Shannon Glazer's New York State Food Map.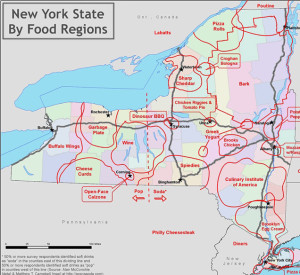 Cheryl Costa's wildly popular UFO blog 'New York Skies' makes it to number two with this story about UFO sightings in the colonial period.
#1 Best of Syracuse 2013 Winners
Each year, New Times readers vote and select the Best businesses, people, places and things from throughout Central New York!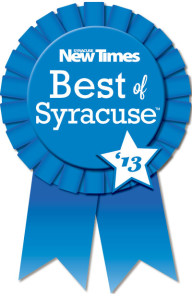 What was your favorite New Times story of 2013? Share it with us on Facebook or Twitter.

Check out New Times photographer Michael Davis' "12 from 13" (photos from the past year)
Jessica Novak gives us concerts and CD release highlights from a harmonious year in music – HERE 
Ed Griffin-Nolan delves into politics, education and an Obama heckler with a year of news headlines – HERE
Carl Mellor reflects on a year of art with a host of strong exhibits from 2013 – HERE 
James MacKillop highlights a year of live theater in Central New York – HERE 
Mark Bialczak gives us his top 10 favorite films of the year – HERE 
Matt Michael looks back at a year of sports – HERE
[fbcomments url="" width="100%" count="on"]