For many people, time can be an oppressive barrier to their fitness goals. An hour-long workout might be simply impossible for individuals working several jobs, caring for children or facing many of life's other demands. Some might not be able to afford adequate gym memberships or their living space might be too small for the kind of equipment they need. But never fear: The nine-minute workout is here.
Many people don't realize two things when it comes to working out. First, your own body weight can be the greatest tool you'll ever need. (Realize that before your arm gets twisted by another infomercial for expensive equipment that promises instant and incredible results.) Second, you don't need to work out for hours a day to be in good shape. More time does not mean always better results.
I started using this workout when I was traveling and later on tour with a band. We had barely any space and time, yet we could fit in this workout–and they were hurting afterward every time. The secret is exhausting your muscles and focusing intensely on those you want to work. It's as simple as this: one minute of arms, one minute of abs and one minute of legs, three times each.
This means you can do pushups for a minute, crunches and then squats. Or pull-ups, leg lifts and lunges. Or tricep dips, bicycle crunches and a wall sit, in which you lean against the wall in a sitting position with legs at a 90-degree angle. Mix up the exercises to work different muscles, even within those groups, and work hard to make the full minute. It will pay off!
You can add weights to this, as well as more time if you're feeling aggressive, but the basic principle is that you can accomplish something in a short time and space. For best results, of course, it will also take some cardio exercise and a healthy diet. But if you're racking up excuses to skimp on workouts–don't!
—Jessica Novak
Resolutions Revolution
The start of a new year inspires many to make a serious commitment to getting fit and healthy. But how? We asked a few individuals to reveal what they do to stay in shape and what their fitness goals are for 2014. Here's what they had to say:
Carly Bonzerato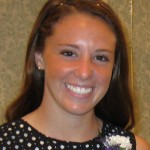 Residence: Liverpool
Age: 21
Fitness background: Bonzerato, a Le Moyne College senior majoring in sociology, played soccer for the Dolphins for four years. She adheres to a healthy diet, eating lots of veggies and fruit while limiting junk foods.
Preferred exercise: Long distance runs
Fitness routine: Some form of cardio, usually running, six days a week; lower and upper body workouts four days out of the week.
Goals for 2014: "Increase my endurance and get stronger."
Joe Conti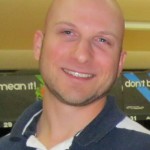 Residence: Liverpool
Age: 28
Occupation: Mail carrier
Fitness background: Conti concentrated on overall fitness in 2013 through weight training workouts. He is also a highly regarded local bowler who finished third in doubles at the 2013 USBC Open Championships.
Preferred exercise: Power movements such as bench press, shoulder presses, squats, dead lifts
Fitness routine: 20 to 30 minutes of cardio three to four times a week; weight training on one to two body parts a day five to six days a week.
Goals for 2014: "Adding more muscle mass while maintaining a lean look."
Mark MacBain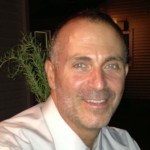 Residence: East Syracuse
Age: 46
Occupation: Bowling center proprietor
Fitness background: MacBain stays in shape with CrossFit training. He battled through knee, foot and hip injuries this year and ran in the ACR Health AIDS 10K last June.
Preferred exercise: CrossFit training
Fitness routine: CrossFit four to five days a week with extra cardio twice a week.
Fitness goals: "Obtain my ideal weight and remain injury free."
Erin Tochelli
Residence: Westvale
Age: 29
Occupation: Human resources
Fitness background: "When I was younger I was heavily involved in sports and dance, but after having kids I had been away from the gym for awhile. I started going back to train for the Shamrock Run in 2012. A few months later I discovered CrossFit and have never looked back!"
Preferred exercise: "I mostly do CrossFit and run sporadically."
Routine: "I go to Core fitness twice a week and do one at-home workout of the day {from CrossFit} a week."
Goals for 2014: "I want to dead-lift 135 pounds, do an unassisted pull-up and run in three races."
Bill Laure
Residence: Syracuse
Age: 33
Occupation: Bartender
Fitness background: Semipro slow-pitch softball
Preferred exercise: CrossFit
Fitness routine: "A combination of Crossfit, heavy lifting and light running."
Goals for 2014: "I'd like to get my CrossFit level one certification and become a CrossFit coach."
Mary Scouten
Residence: Syracuse
Age: 33
Occupation: Licensed veterinary technician; Fleet Feet associate
Fitness background: "I have never been athletically inclined but I ran my first 5K in 2009 and have been hooked on running ever since. I'm now a cardio junkie so I started CrossFit this summer to bring some cross training into my life."
Preferred exercise: "Running! But CrossFit is growing on me."
Fitness routine: "I run three to four days a week and go to CrossFit three days a week."
Goals for 2014: "Finally do a pull-up and a handstand; take at least 10 minutes off my half-marathon time; eat less doughnuts and more plants."
–Compiled by M.F. Piraino and Jessica Novak
For more stories like 'Short and Sweet' visit Running and Fitness – CLICK HERE
[fbcomments url="" width="100%" count="on"]