Happy New Year! As the floats covered with flowers bring their sweet smell to the Rose Parade out there in Pasadena, I bring to you my 10 biggest stinkers of the 52 first-run movies Hollywood put in front of my eyes for my weekly Monday film reviews here in 2014.
Please feel free to hold your nose as you read. I may have done a bit of reflex pinching myself as I reminded myself of these porkers. Then again, if you liked any of these 10, remember, it's not you, it's me. Another day at the olfactory …
1. Sex Tape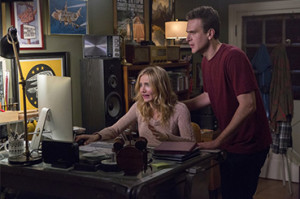 What could Cameron Diaz and Jason Segal have been thinking to sign up for this movie of endless bad taste? Let's see, parents who not only put a camera in place to catch them acting out too many sexual maneuvers to count but then haul their kids around to the dotcom office as they try to talk the scoundrels who won't take said video down to take it down? Yeah, that's a storyline that will warm up folks with even an ounce of good taste everywhere … Not. This is my worst movie of 2014, hands down, no contest. CLICK HERE to read the review.
2. The Best of Me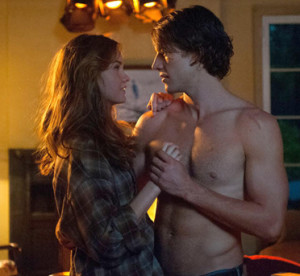 My first-ever trip to see a movie made from the romantic inklings of Nicholas Sparks may very well turn out to be my last. It was a big, broad, winding story of love lost and found that was so dramatic it took two sets of very good looking actors to nail down the lead roles. Too sweet. Much too sweet. And some of the twists actually left me chuckling in disbelief. CLICK HERE to read the review.
3. Neighbors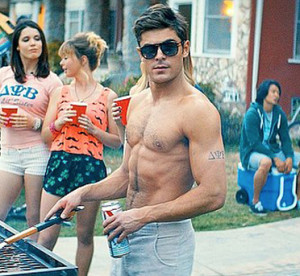 I do not like my comedy mean. And it didn't take long for this tale starring Seth Rogen as the family man and Zac Efron as the frat boy to go from Animal House to War of the Roses. And the pranks that the college kids and adult couple play on each other are truly dangerous and very horrible. Ugh. CLICK HERE to read the review.
4. I, Frankenstein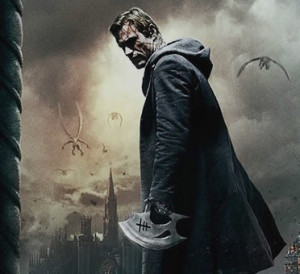 There's good vs. bad and then there's just plain flat. This extension of the Mary Shelley classic may have good intentions with Adam Frankenstein some 200 years removed from Victor Frankenstein, but despite all the special effects of the flying gargoyles and beams of light vanquishing demons, it just sort of lays there. CLICK HERE to read the review.
5. Exodus: Gods and Kings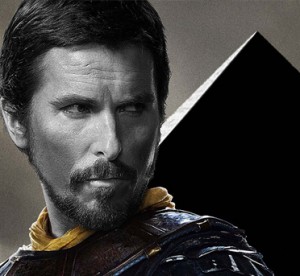 Director Ridley Scott went a long way to get his message across as Christian Bale and Joel Edgarton battled across the screen as Moses and Ramses in this remake of the biblical tale. It did not turn out to be commanding despite horrifyingly graphic special effects as God played havoc on Egypt for Ramses' refusal to free the Hebrew slaves. CLICK HERE to read the review.
6. Jersey Boys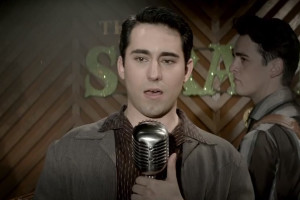 The biographical tale of Frankie Valli from small-time hood to big-deal singer to pain-stricken dad and dead-broke performer started way too slow and then had to race through the good parts to get to the only somewhat sweet reunion. CLICK HERE to read the review.
7. 22 Jump Street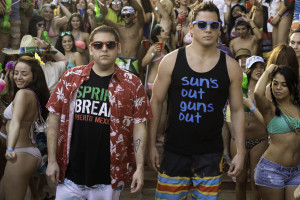 Years removed from the triumphant undercover high school roles, the coppers are sent into a similar case at a college. With similar results. With similar humor. Jonah Hill and Channing Tatum are sort of silly and the plot is sort of dumb. But what disturbed me most was that I had to wonder if too many of the gags were kind of homophobic and slightly racist. CLICK HERE to read the review.
8. The Penguins of Madagascar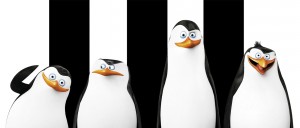 I will not argue that penguins are cute, and I will not fight with the premise that a spell that makes them all ugly as a plot of revenge sounds intriguing at first blush. But when it's an animated continuation of the popular … of Madagascar franchise and a good portion of the crowd is youngsters, I couldn't help but think most of it was horribly over their heads. CLICK HERE to read the review.
9. Horrible Bosses 2
Speaking of Horrible, some of the sight gags in this one made me flinch, particularly the Shower Buddy scenes at the start with two of the gang, of the three acting out their great invention on a morning talk show … It was dirty, crass and sophomoric. And awkward. Was it a saving grace that a lot of the too-much sexual innuendo came from the character played by Jennifer Anniston? Not really. Jason Bateman, Jason Sudekis and Charlie Day were grosser in many more scenes. CLICK HERE to read the review.
10. Transformers: Age of Extinction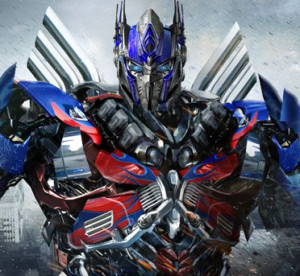 Mark Wahlberg tried damn hard to keep this Texas road adventure gone a sprawling on some sort of track. But the tale of Autobot Optimus Prime and his mates taking on other 'bots in a war of huge special effects directed by Michael Bay went on and on for 2 hours and 46 minutes of too much conflict and bad attitudes. CLICK HERE to read the review.


Mark Bialczak is a veteran journalist who has lived in the Syracuse area since 1983. In early 2013, he was set free to write about whatever he wants. Click here to read Mark's BLOG.
[fbcomments url="" width="100%" count="on"]