Arts
Local band Strange To Look At releases 'spooky' debut EP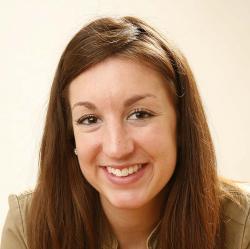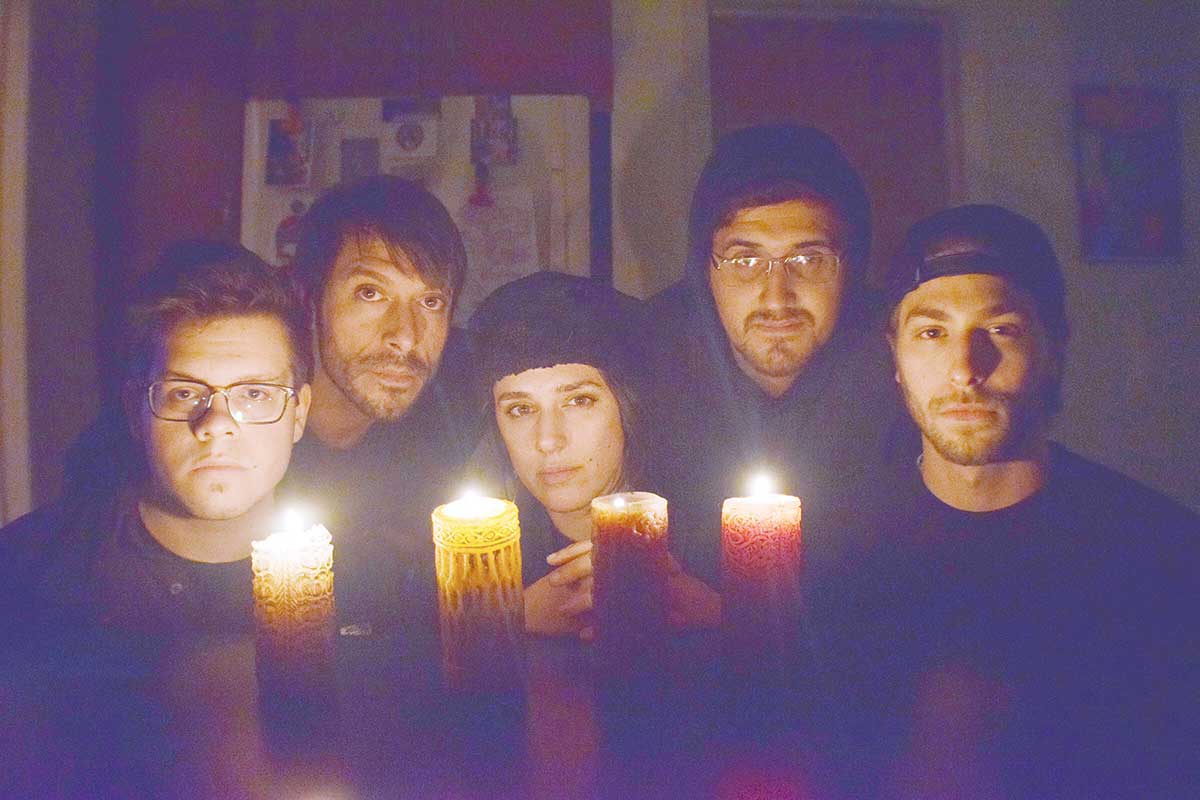 Strange To Look At mixes the ambient, floating sounds of Portishead with a modern Pink Floyd influence to create a "spooky" vibe.
There are party bands, dance bands, rock bands, disco bands, all kinds of bands. Although Strange To Look At doesn't fall under any of those titles, they are definitely a creepy act, and they have a new EP to prove it.
Dan Poorman, a scribe for Syracuse.com, came to that conclusion when he was covering an Alto Cinco jam night in 2016, where he met Jeremy Allen, the mastermind behind the project. Allen told Poorman he had been trying to start a group, but hadn't found the right people.
"I asked him what kind of music it was," bassist Poorman recalls. "And he said, 'I don't know how to describe it other than creepy.'"
Allen had no idea that Poorman was a self-described horror nerd, however, and the match was instant. After Allen started sending tracks to Poorman, they eventually organized a rehearsal at Allen's house with a drummer. The group initially began with just drums, bass and wild synthesizers.
"He had weird synths all over the place," Poorman says. "He has a bathroom painted like an outer space scene and a framed poster of the movie Forbidden Planet, which inspired (Halloween director) John Carpenter to both make his own movies and write his own scores. And I'm coming from a background obsessed with horror movies and horror-movie music. It just felt super-right."
The band formed in October 2016. The current lineup includes Allen on keys, synthesizer and vocals; his brother Tyler Allen on guitar; Beccah Avraham on vocals, keys and percussion; Gavin George on drums (although Giovanni Giardina played drums on the new EP); and Poorman on bass, vocals and additional guitar.
The group has become known for their distinct sound, one that may remind listeners of a cross between the ambient, floating sounds of Portishead and a modern Pink Floyd.
"I wanted to start a project that really stretched the boundaries of musical styles," Allen says. "I had a few elements in mind. I wanted it to be heavy, progressive and analog. I also wanted moody, dissonant vocal melodies with a slight Indian influence."
All of that is achieved on their self-titled debut EP, which will be issued Friday, Oct. 26, 10 p.m., during a release party at Alto Cinco, 526 Westcott St. The band was supposed to play at Alto's Halloween party in 2016, but they didn't have enough material.
"It's almost like this band was born to play as many Halloween shows as possible," Poorman says. "We wanted to play last year, too, and had so many offers, but Beccah was out of town. This year, we're doing it."
Aside from the Alto Cinco bash, Strange To Look At will also play at Al's Wine and Whiskey, 321 S. Clinton St., on Wednesday, Oct. 31, 9:30 p.m.
The EP was recorded in May and June at MoreSound Recording Studio, where it was engineered, mixed and produced by Andrew Greacen and mastered by Jason "Jocko" Randall. The result is an effective trip through ambient themes, solid hooks and a dreamed-up spooky vibe.
Guitar solos are reminiscent of the David Gilmour style. Avraham's vocals are perfectly atmospheric, understated and yet strong. And the lyrics can't help but draw listeners into songs like "Tie Me," where Avraham accuses over ohhhs and ahhhs, "Now you've tied me to your hell/ tied me to your body/ the more I try to tell/ the farther my voice gets away."
The songs take music and lyrics from various band members to create an extra-powerful combination that's greater than the individual parts. Harmonies are eerie. Bass lines are brilliant. And the tracks are small journeys with movements, much like pieces of an orchestral arrangement.
"The cool thing about this project is that it almost shouldn't work, but it does," Poorman says. "We didn't set out to change the musical landscape in Central New York, but we're of the mind that it has been, for a while, maybe stagnant. There are tons of great players and we really respect them. But a lot of them are using their chops to put out really easy, safe, party music. That's just not what we want to do. We wanted to combine all of our bizarre tastes and create something to fill an alternative space.
"There's been really cool feedback to hear from a lot of people we'd never expect to like our music, people from different scenes, styles and tastes. We want goths and drunk dads who only listen to Zeppelin and hipsters in jean jackets and hippies with hula hoops. We want to unify these subcultures to create one listenership, and I think we're doing that. That's our hope."
[fbcomments url="" width="100%" count="on"]