Arts
'Steel Magnolias' opens Redhouse Arts Center stage season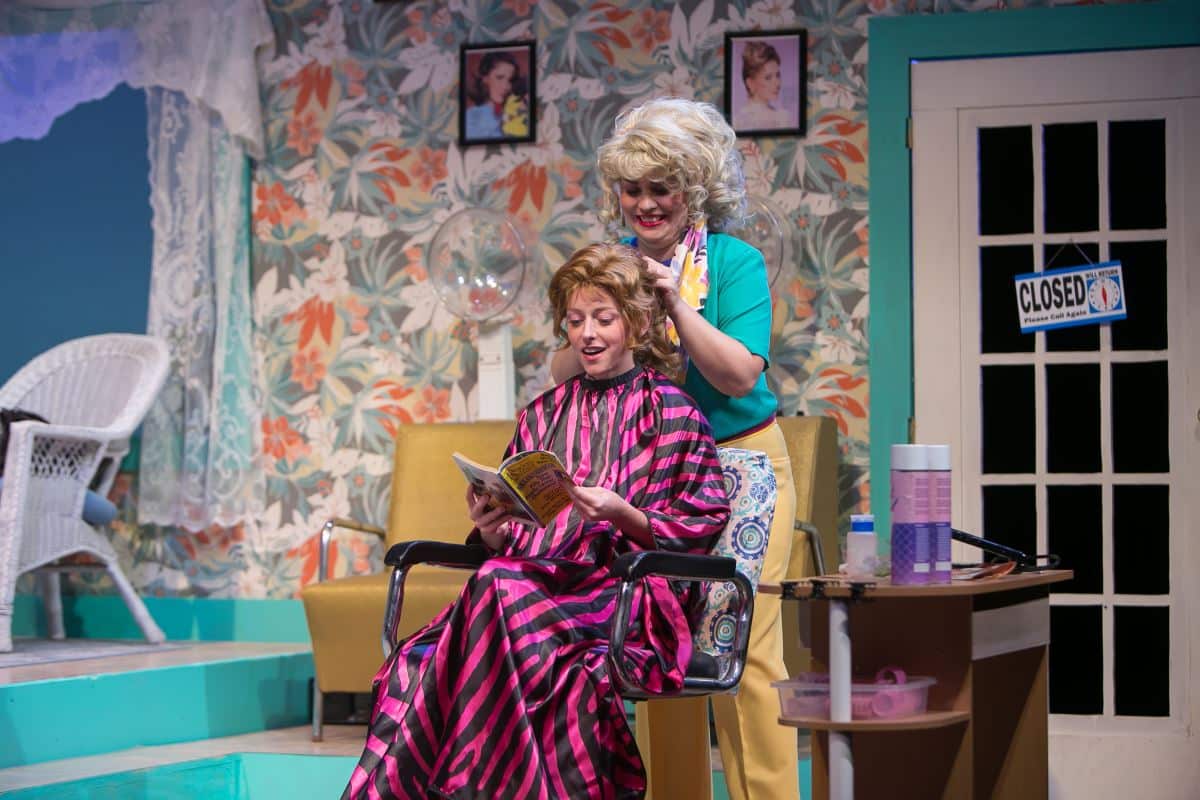 Steel Magnolias, implying Southern women who are both delicate and indestructible, takes us back to "Tears through laughter" country.
For the Redhouse at City Center's season opener, the company revives a durable evergreen. Steel Magnolias, implying Southern women who are both delicate and indestructible, takes us back to "Tears through laughter" country. The enduring popularity of the Dolly Parton-Julia Roberts movie (1989) after three decades means that many people know the general premise and that many women now in their 20s are named Shelby.
What many forget is that Magnolias was a socko stage hit two years earlier and still provides six juicy roles for the right women, as it does for this Redhouse production, running through Sunday, Sept. 30. Familiar lines like "There is no such thing as natural beauty," with a two-handed lift to an ample bust, deliver the laughs right on cue.
In these days of conspicuous misogyny, it's worth remembering that playwright Robert Harling based Steel Magnolias, his only stage hit, on empathetic observation of an actual beauty parlor in northwest Louisiana and an episode in his family history. Further, guy director Temar Underwood is also calling the shots. Sisterhood may be powerful, but some men can help women to speak in their own voices.
The separateness of maleness from the beauty parlor is just one of the ways Steel Magnolias works better on stage than screen, over and above the freshening of the lines. The dialogue on stage is continually interrupted by shotgun blasts from one of the husbands, Drum (for Drummond) Eatenton, sometimes knocking the women over. When in the movie we have a separate scene of the husband with a gun in his hand, the effect is lost.
This production launches the Redhouse's first full season in the capacious new Austen and Allyn Theatre, with many standards remaining in place. The quality of scenic designer Shane Cinal's set, brightly enhanced by lighting designer Margaret Peebles, assures us that this is a professional production, and two Equity players have been invited in from out of town.
As before, however, the Redhouse has places for the strongest of community theater players. Magdalyn Donnelly, last seen locally in The Bombitty of Errors (May 2017), holds the emotional center of the action as shop owner Truvy Jones, who's also an ironist.
Caroline Strang (Belle in Beauty and the Beast from December 2016) navigates the tricky terrain of newcomer Annelle's fundamentalist faith as well as the arc of her changing character. Even though Annelle is supposed to be naïve and slow on the uptake, Strang can't help but make her reactions hilarious.
Audiences will react strongly to the portrayals of the four local players, two of them in their best roles ever. Redhouse regular Marguerite Mitchell is a redhead offstage, but with two blond wigs and different speech patterns, she is transmogrified as Shelby, the tragic diabetic. Her ominous first-act hypoglycemic tremor is convincing and terrifying. She makes Shelby's determination brave rather than heedless.
Although all six players get laughs, veteran character player Marcia Mele gets the lioness' share as the irascible Ouiser, such as, "I'm not crazy: I've just been in a very bad mood for 40 years." Karis Wiggins delivers an elegant Clairee, sharply distinguished from Ouiser, as she ably navigates the show's climactic moment. And Laura Stisser, on local stages for only two years, gracefully executes the emotional heavy lifting of grief-stricken mother M'Lynn.
[fbcomments url="" width="100%" count="on"]