Arts
Member of music duo SIRSY fights back second round of cancer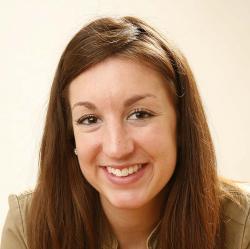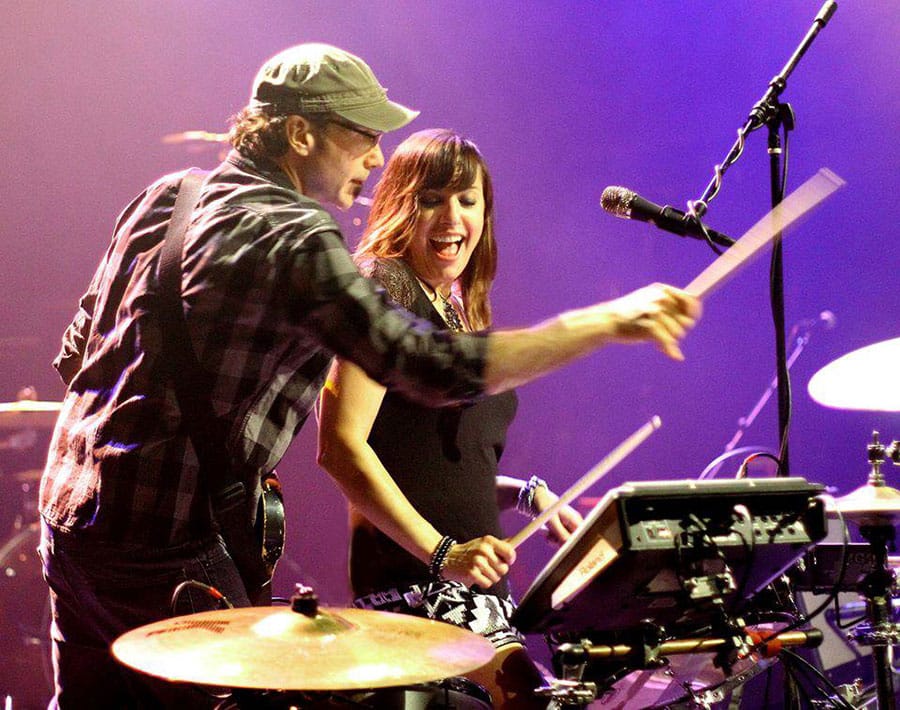 Although SIRSY is small, a husband and wife duo, their sound is mighty. Bass, drums, searing guitar, flute and a powerhouse voice make the band sound much bigger than they appear on stage.
But Melanie Krahmer and Rich Libutti have been through more than the average band. While Krahmer was celebrating her seven-year anniversary of being cancer-free, the disease came back, stronger and more threatening, changing their lives completely.
After seeing a long list of doctors and Krahmer being bed-ridden for four months, the band is making its way back onto the stage. They performed Aug. 27 at the New York State Fair's Experience Stage. Their next gig is Thursday, Aug. 30, 5 to 8 p.m., as they close out this summer's Jazz in the City music series at Le Moyne College Plaza, 1135 Salt Springs Road.
Krahmer took a few minutes to talk to the Syracuse New Times about what it's like facing the disease as a musician, how good it feels to play the drums again and the incredible support they've found throughout the whole ordeal.
How did you find out that you had cancer again?
I had a routine MRI and they told me it was suspicious. We came back from Virginia for a biopsy and didn't think anything of it. We thought it would be benign like all the other times and drove to Tulsa, Oklahoma, for a tour. We were loading in and I got the call. It was a different breast cancer and it was much more aggressive. I was low risk before. And now I was high risk. You're not supposed to get them so close together while being on anti-cancer medication.
What happened to the tour?
It's so much hard work putting a tour together and we had to cancel. It was April and we weren't supposed to be back until July. They said I couldn't wait until July, so we canceled the whole West Coast tour to come back home for surgeries and chemo every month. I was supposed to have one surgery and I had four. And infection after infection. It was a horrible summer.
How was this different from the last time you had cancer?
It wasn't as serious the other time. I was out of work that time for six weeks. The recovery was much quicker. This time, the recovery was much longer. I also didn't make it public last time. It's hard to go public with private things, but I'm glad that I did. We got a lot of love back. It's amazing how your community can love you if you reach out to them.
What has this summer been like for you?
My schedule has consisted of all doctor appointments, so many that I almost can't keep track of them all. I have two surgeons, an oncologist, two physical therapists, a therapist. My life has been that and trying to deal with all the infections.
I was so sick I was bedridden. I wasn't even able to shower alone or drive a car. I couldn't be around people because they were worried about me catching something. It was very isolating, depressing.
Did any new songs come from the experience?
I thought I'd write some songs in the downtime, but I was so sick I didn't have the energy to be creative. I only started writing in the last three or four weeks. But it was like letting a caged animal loose. I was just dying to do stuff and Rich and I wrote two new songs.
I had been just sitting around alone with my thoughts. It was rough. But I did get some good starts for songs, too. Some emotional. Some powerful. I got a lot of empowering cards and emails, so songs about hope and strength are coming out. A couple darker songs, too.
When can we hear the two new songs?
"Stand" and "Like a Drum." We will be playing them at Jazz in the City!
How do you think it's different to face a disease like this as a musician?
It's scary on a whole other level. You're not only scared of the illness, and emotional, then financial. Rich and I are married with the same job. Sometimes you have someone else making income. We had zero. It just disappeared. It's different for a musician than someone with disability or paid sick time. We don't have that.
But what we do have is a lot more support. Musicians know a lot of people in the community. We got an outpouring of support and benefits thrown by musician friends. It's a benefit of being in the public eye. But the hardest part is there is no safety net.
How did you get by?
I can honestly say we weren't overwhelmed by financials because of the support from everyone. We were very, very lucky and felt very, very loved. We were able to pay all of our bills and we're up and running again. So now I want to do a benefit for other people. We want to give back. I can't imagine being a single parent and go through this. Things like that.
How are you feeling about it all right now?
The cancer I had in April is officially gone. But as someone who got cancer while on an anti-cancer drug, I'm high risk. But I'm so excited to play again. When they gave me the OK to play drums again the first song we played was one of ours, "Crazy." And I started crying like a baby. I was so happy to be able to play again.
As a musician, you are your music. I felt like me again. Without it, you get lost. Music is me.
[fbcomments url="" width="100%" count="on"]