Art
Hang Time: A look at the 2018 horizon line for Central New York galleries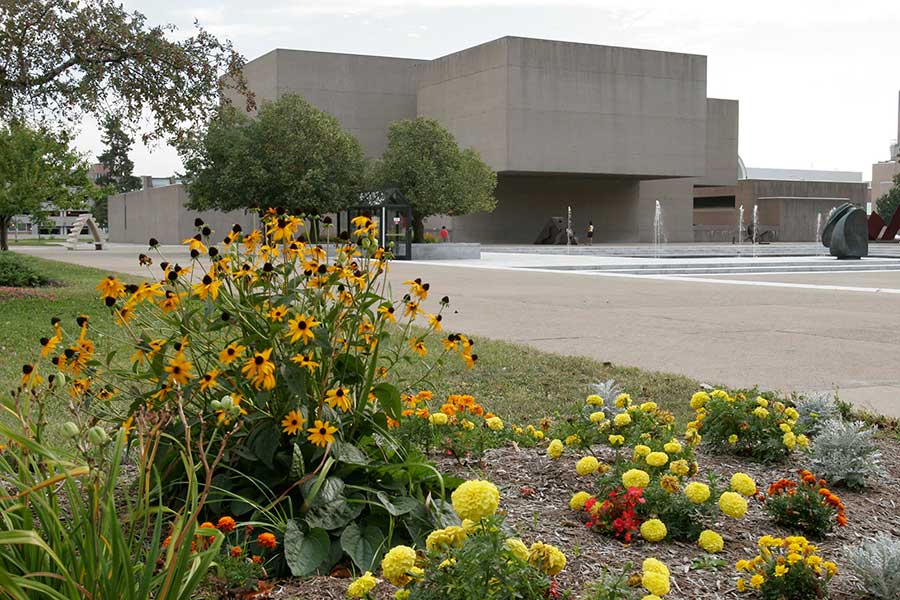 As part of our special Arts Issue edition published on Aug. 29, we're taking a look into the future for all things crafty, musical and thespian in Central New York. Plan your schedule accordingly!
The 2018 Syracuse art season is all over the lot. It encompasses anniversary parties for two longtime galleries, travel on Interstate 81, artworks ranging from Mayan textiles to sculptures by Auguste Rodin, from cups to kimonos. Here's a run-down of what's in store in the arts world at notable venues around the area:
The Everson has scheduled a gala celebration of its 50th anniversary for Sept. 15, with the evening including an architecturally inspired dinner and a performance by Bandaloop, an innovative group. The museum has already opened Time Capsule, a collection of archival material including photos and correspondence. Then on Oct. 13 Art Within Art: The Everson at 50 opens. That exhibit focuses on connections between the museum's collection and its building, designed by architect I.M. Pei. Another show, The Art of the Tile, is on display until Dec. 31.
ArtRage Gallery
505 Hawley Ave.; (315) 218-5711
ArtRage will premiere Neil Shigley's Invisible People, a series of large-scale portraits of homeless people. His prints both depict individuals and explore the phenomenon of homelessness. There will be a Sept. 8 reception from 7 to 9 p.m., and an artist's talk is slated for Sept. 11 starting at 7 p.m. The exhibition closes Oct. 27. ArtRage will also celebrate its 10th anniversary on Oct. 4 at Pascale Italian Bistro at Drumlins, 800 Nottingham Road; dinner begins at 6:30 p.m.
SU Art Galleries
Shaffer Art Building; (315) 443-4097
At Syracuse University, SU Art Galleries kicks off its fall season with Rodin: The Human Experience/Selections from the Iris and B. Gerald Cantor Collections. It displays 28 bronzes by the renowned French sculptor, including works paying homage to the writers Victor Hugo and Honore de Balzac, and "Meditation," a piece exploring the human spirit. On Wednesday, Sept. 5, an opening reception runs from 5 to 7 p.m.
Light Work


316 Waverly Ave.; (315) 443-1300
Another campus venue, Light Work, is collaborating with For Freedoms, a national initiative emphasizing use of exhibits, public art and billboards to encourage participation in civic life. The gallery is creating six billboard installations within the city of Syracuse; two of the billboards are already on display. The others will be installed over the next six weeks.
A second component, Be Strong and Do Not Betray Your Soul, a 40-artist show selected from Light Work's collection, just opened at the gallery. It has a diverse roster of artists: Suzanne Opton, best known for her stunning portraits of soldiers; Mary Mattingly, whose work concentrates on consumption and its impact on the environment; and Tony Gleation, who spent more than two decades documenting people of African descent living in Mexico.
Light Work will host a Sept. 20 reception from 5 to 7 p.m. At 6 p.m. Eric Gottesman, a co-founder of For Freedoms, will discuss his organization and the exhibit. The show wraps up Oct. 27.
The gallery at SUNY Oswego Metro is the venue for Picture 81, a collection of photos and paintings documenting Interstate 81. The artists take no position on replacing the segment of I-81 running through Syracuse. The exhibit opens Sept. 7, with a Sept. 13 reception from 5:30 p.m. to 7:30 p.m.
The center is celebrating National Hispanic Month with an exhibition consisting of photographs, memorabilia, and cultural relics. The reception for Balcon Criollo is slated for Sept. 14 from 6 to 8 p.m.
Edgewood Gallery


216 Tecumseh Road; (315) 445-8111
Edgewood is showing Disregard the Facts. It features Charlie Golden's drawings, mixed-media collages by Mike Sickler, Melissa Montgomery's bronze-footed bowls, and Esperanza Tielbaard's semi-precious stone necklaces. That exhibition finishes Sept. 28.
Wilson Art Gallery


Noreen Reale Falcone Library at Le Moyne College; (315) 445-4323
The gallery just opened Brian Cirmo's one-man show Patterns, Circles, and Changes. His oil paintings explore love and loss, comedy and tragedy, and other themes. The exhibit runs through Oct. 5.
On the Onondaga Community College campus, the Ann Felton Multicultural Gallery is hosting the Power of Love: Expressing the Human Spirit, watercolor paintings by Zhinan Jiang. The opening reception is scheduled for Tuesday, Sept. 4, 11:15 a.m. to noon.
The Manlius Public Library is the site for the Associated Artists' annual juried show, which runs from Sept. 8 to Oct. 13. A reception begins on Sept. 17 at 2 p.m.
Gandee Gallery


7846 Main St., Fabius; (315) 416-6339
Gandee presents The Almighty Cup 2018, a juried exhibition showcasing artists from Central New York and across the country. The exhibit opens on Sept. 29 with a reception starting at 6 p.m. The closing date is Nov. 26.
Woods, a selection of Robert Niedzwiecki's oil paintings, opens on Sept. 7 at the Baltimore Woods Nature Center. He will be feted at a Sept. 8 reception.
The Schweinfurth Art Center is currently hanging Mayan Textiles and Identity in Guatemala, a collection of more than 100 textiles which opens Sept. 1. The exhibit, curated by Carol Ann Lorenz of Colgate University, displays pieces made at various pueblos in Guatemala, thus illustrating regional differences. A Sept. 7 reception runs from 5 to 8 p.m.
Picker Art Gallery


13 Oak Drive, Hamilton; (315) 228-7634
Colgate University's Picker Art Gallery (13 Oak Drive, Hamilton; (315) 228-7634) will open the fall season on Sept. 19 with Let Us March On: Lee Friedlander and the Prayer Pilgrimage for Freedom. Friedlander photographed the pilgrimage, a civil rights rally, which took place on May 17, 1957, at the Lincoln Memorial. His images portray Martin Luther King Jr., A. Philip Randolph and a bevy of everyday citizens. This was King's first national address. The exhibit finishes Dec. 16.
Finally, Munson Williams Proctor Arts Institute continues to display Kimono: The Artistry of Itchiku Kubota, a series of landscape kimonos each of which is nearly seven feet high. It's accompanied by Global Splendor, a selection of ceremonial clothing from cultures from around the world. Both shows end Sept. 16. A third show, Rose Marasco: Index, a retrospective of the photographer's work, premieres Sept. 8
comments