Art
Light Work Gallery photo show explores identity, challenges perceptions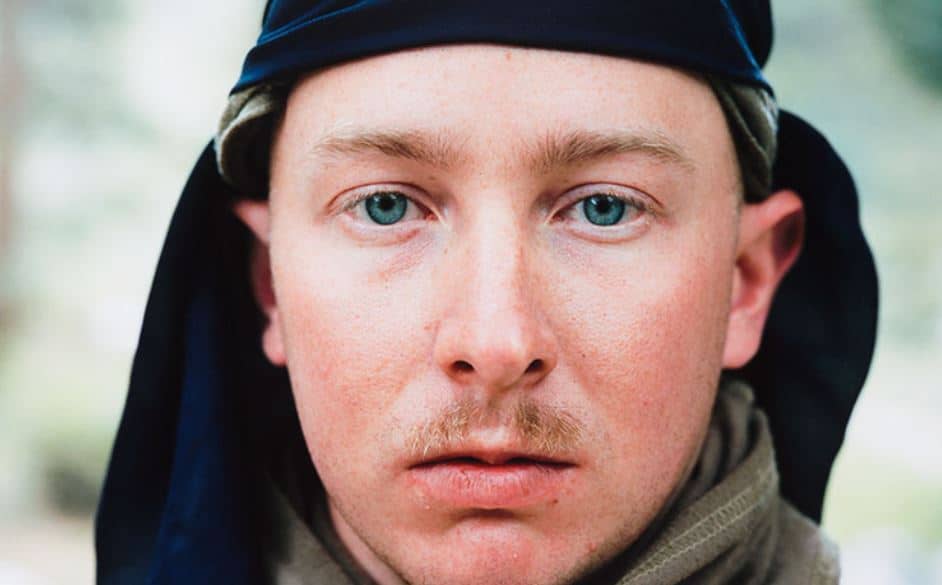 The works look at connections between people, reflect on the media, and show how incisive photos can challenge societal perceptions.
Sometimes an exhibition has no problem fulfilling multiple missions. On one level, Be Strong and Do Not Betray Your Soul is a large group show selected from Light Work Gallery's collection. It displays photos taken by 40 artists working in locales ranging from downtown San Francisco to rural Georgia, from Jamaica to Mexico and Ethiopia.
On another level, the exhibit looks at connections between photographers and subjects, reflects on how media tell some people's stories badly, and shows how incisive photos can challenge societal perceptions.
Consider Jim Goldberg's mid-1980s image of Annie Williams, who was then living in a run-down hotel in San Francisco's Tenderloin district. The photo is paired with her handwritten statement discussing her life. This is from a series focusing on the gap between poor and rich people; that series is certainly relevant to life in San Francisco today.
In another collaborative piece, Jess Dugan's photo of Gloria, a 70-year-old transgender individual living in Chicago, is accompanied by the subject's own statement.
The show encompasses types of work such as images communicating a sense of place. It includes a piece from Jennifer Garza-Cuen's series documenting Rabun County, Georgia. In addition, David Graham photographed a desert scene featuring a solitary sign with the words "Buy NowPay Later." No people or buildings are seen, and the sign offers an ironic message.
Jackie Nickerson focuses on life in rural Africa, where farm workers labor very hard just to survive. Her camera presents a man engulfed by the load of tobacco leaves he's carrying. Viewers can't see his face: He's covered up by the workload.
Beyond that, Be Strong and Do Not Betray Your Soul looks at nontraditional approaches to photography. Chan Chao, in a well-received project, photographed rebels from the Karen, an ethnic group opposing the military regime in Burma, now known as Myanmar. His image of a guerrilla doesn't show him holding a weapon; instead, he has a cigarette in one hand and a saw in the other. Chao completed the project in 1996. Since then, thousands of Karen citizens have fled either to Thailand or countries such as the United States.
There's also an image from Claire Beckett's series, "Hearts and Minds," which documented U.S. Marines and soldiers preparing for warfare in Iraq and Afghanistan. Her photo depicts a training exercise in which Marine Lance Corporal Joshua Stevens plays the role of a Taliban fighter.
The exhibition has a variety of photos exploring identity. John Edmonds' "Jordan Raises His Hand" is from a body of work delving into perceptions of young African-American men. He has created many portraits, including those seen in the series "Hoods," in which the subjects wear hooded sweatshirts and have their faces obscured.
Claire Beckett's image of a U.S. Marine playing the role of a Taliban fighter is currently on view at Light Work Gallery.
"Portrait of a Fallen Woman" by Carrie Mae Weems depicts the artist herself playing a role to probe cultural identity. In photos, video and other media, she has investigated race, class and social relations. Her work has appeared in museums and galleries across the United States and around the world.
Several images are spur-of-the-moment photos. In a project called "Stranded," Amy Stein shot people waiting on road – sides because of an accident or some other cause. "Peri" portrays a young girl in pink standing on the side of a road outside Lexington, Kentucky. Because it's a chilly day, she has her arms inside her shirt, influencing viewers to look twice. That visual twist provides the energy for this photo.
The exhibition was selected by guest curators Hank Willis Thomas and Eric Gottesman, both of whom were once visiting artists at Light Work. They currently administer For Freedoms, a national organization that produces exhibitions, public art and billboards to encourage greater participation in civic life.
In addition to this show, Light Work and For Freedoms are collaborating on a series of six billboards in the Syracuse area. "With Democracy in the Balance There Is Only One Choice," designed by Carrie Mae Weems, has already been installed. It's on I-690, between Thompson Road and Midler Avenue.
Be Strong and Do Not Betray Your Soul runs through Oct. 18 at Light Work, 316 Waverly Ave. For more information about the show or the billboards, call (315) 443-1300.
[fbcomments url="" width="100%" count="on"]