Arts
Classic work 'Chicago' takes Ithaca's Hangar Theatre stage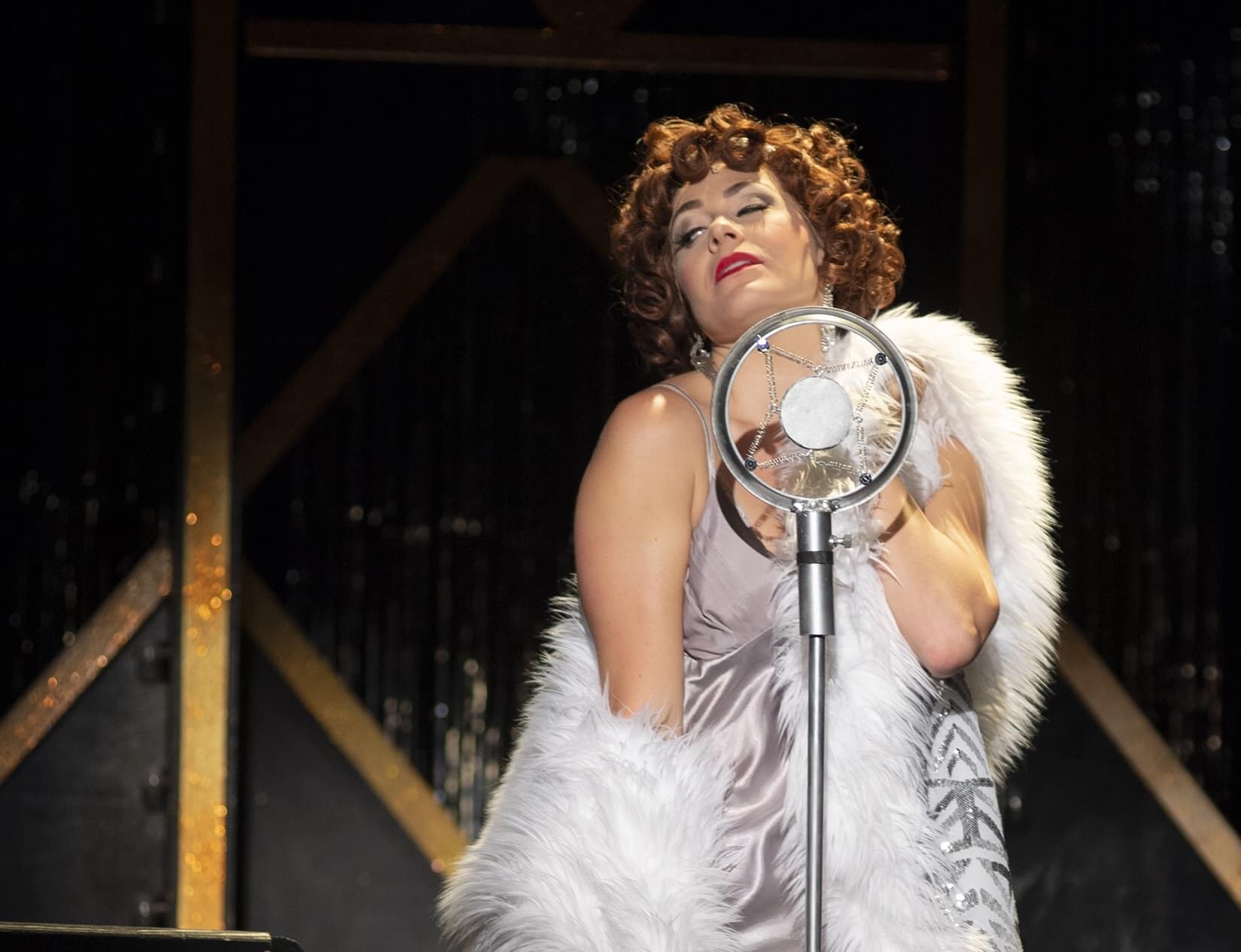 Turning from a new tuner with the world premiere of Anne of Green Gables this week at Merry-Go-Round Playhouse to an old-school classic, director Michael Barakiva's rowdy staging of John Kander, Fred Ebb and Bob Fosse's hearty perennial Chicago, now at Ithaca's Hangar Theatre through Saturday, July 14, is unlike any other seen in these parts. Or maybe anywhere.
First Barakiva returns to the premise of the original 1975 production, setting the action in a gritty Prohibition-era nightclub. Action spills out onto the stage's side tables and up several rows. Secondly, together with choreographer Mimi Quillin, he reimagines some of the best-known numbers like Billy Flynn's "Razzle Dazzle" to give them a wittier spin for a knockout punch.
Tall, imperious Velma Kelly (Lauren Sprague), who rules over the many murderesses in Chicago's Cook County Jail, expects to turn her tabloid celebrity into a show business career. Because Chita Rivera was the original Velma, most have been brunettes in other productions.
Yet the blond Sprague, who could play a Viking with a change of costume, reveals plenty of fire beneath the cool exterior, beginning with her opening show-stopper, "All That Jazz." Sprague can do everything, and she's startling with a kick that puts her heel above her forehead. Her delicious repartee with bosomy matron Mama Morton (Lucia Spina), "What Ever Happened to Class," stops the show again with mordant irony.
Her challenger, an upstart who idolizes her, is red-haired doofus killer Roxie Hart (Kate Loprest), who knocked off her boyfriend Fred (Hal Meirs) almost by accident. Most of the action follows Roxie's quest for an acquittal with the help of a shamelessly sleazy lawyer, "I'm in this for the money" Billy Flynn (Kris Coleman, who also appears as the Narrator). Along the way she assumes she is pregnant: See "Me and My Baby" with three hairy-legged dancers in diapers. The progress of her case raises her profile in the tabloid press so that she begins to surpass Velma. They join forces at the finale, "Nowadays/Hot Honey Rag," ready to take their act on the road.
The two men in Roxie's life are more than supporting players. Kris Coleman's Billy, with the long-held note in his number "All I Want," is almost an act unto himself. Similarly, Roxie's cuckold husband Amos (Aundre Seals) turns his paean of pathos, "Mr. Cellophane," into an unprecedented production number.
Sean Patrick Doyle in the drag role as the slender Mary Sunshine, "A Little Bit of Good," produces a high, crystalline falsetto worthy of La Scala.
More than 20 other markers, like dancers climbing ropes, Suzanne Chesney's provocative costumes (prison stripes slit open for bare legs), and Daniel Lincoln's under-the-staircase music direction, give this Chicago a unique look and feel. And at the end, we see tabloid sleaze as the ancestor of the reality show ethos misleading us now.
[fbcomments url="" width="100%" count="on"]