Recent news of Hailey Baldwin's engagement to pop singer Justin Bieber has blown through national celebrity magazine headlines and astounded fans across the nation. But as the Baldwins are Syracuse's claimed celeb-family, we at the New Times thought we'd see what the locals think of the lovely young couple – if anything.
Hailey Baldwin, 21, is the daughter of actor Stephen Baldwin, for those not keeping up. She and Bieber, 24, had only been dating for a few weeks before the announcement but have known each other since 2015 and dated in the past, according to People Magazine's extensive relationship timeline.
Elle Magazine states Bieber asked Stephen for his daughter's hand in marriage ahead of time, and that Father Baldwin "happily gave his blessing, in part because he believed Bieber shared the same Christian values as he and his daughter." Bieber did get arrested in 2014 for DUI and resisting arrest after reportedly drag racing on Miami Beach, but seemingly toned down the aggressive streak after that (around the same time a year earlier he was sued for allegedly assaulting an Uber driver and indicted for assault in Argentina against a photographer).
Keeping the celebrity gossip train rolling, what did you think about the news? Do you find this kind of thing exciting? Let us know in this week's poll.
Here are the results of last week's poll, which asked if we should switch up the Best of Syracuse contest format: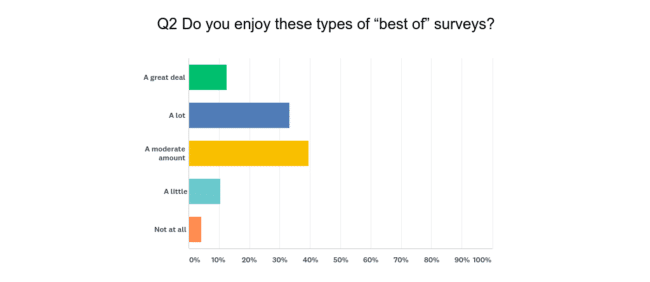 [fbcomments url="" width="100%" count="on"]