When it comes to gifts of local food, Kate Gillen, owner and operator of Sampling Syracuse Food Tours (www.syracusefoodtours.com) has several favorites.
For her brother who lives in New Hampshire, she orders a taste of home from Syracuse Crate (www.syracusecrate.com).
For friends and family, she selects sweet treats from the Speach Family Candy Shoppe (www.speachfamilycandy.com). "The (chocolate-covered pretzels and potato chips) are always a huge hit."
For her parents, she'll make a repeat purchase, a gift certificate to the New York Wine and Culinary Center (www.nywcc.com). "I know it's in Canandaigua, but it's still kind of local! I purchase gift certificates so that they can be used for culinary classes, in the gift shop or at the restaurant," Gillen says.
Martin "Marty" Butts has given Better Brittle – the addicting, West African-style peanut brittle made in Syracuse (www.betterbrittle.com) – as a gift to friends and family so many times he almost considered not giving it one year. "But I mentioned it to a friend and they seemed a little heartbroken at the thought," Butts recalls.
So the Better Brittle tradition continues, and tops his list of go-to local food gifts, along with a Recess Coffee gift pack (recesscoffee.com) for coffee-loving friends and family: a pound of fresh beans, to-go mug, T-shirt and a gift certificate to the shop to fill the cup for the first time.
Butts – founder of Small Potatoes Sales and Marketing, a boutique marketing and consulting company that helps "foodpreneurs" launch, grow and sustain their businesses – plans to wrap bottles of ketchup this year.
Ketchup? Yes!
Butts has been working with Alexia Falcone – owner of ALFA Bar and Dining Room, in DeWitt – as she launches Flaveur Artisan Ketchups, a line of gourmet condiments that originated at the restaurant and debuted earlier this month with five flavors, including signature flavor Salty Malty.
"I always knew I liked ketchup," Butts says, "but I didn't know I looooved it until I tried theirs. Flaveur No. 3, Hot Honey Lavender, is my favorite, but I might not be able to let go of that one if I buy it. Maybe that one will just be a gift to myself."
Whether it's a gift for the localists on your list or a gift for yourself, there are plenty of tasty Central New York food (and food-related) items in the local marketplace to choose from. What follows is just a sampling. Some of the suggestions are based on food stories we've featured this year in the Syracuse New Times.
A Bottle of This or That
Life of Reilley Vodkas.
Since we first wrote about them in June, Ben Reilley and his wife, Shioban, have installed two custom-made copper stills and begun production of Life of Reilley vodkas. They plan to make several varieties, including premium, raspberry and vanilla, but just the premium vodka is (almost) available at this time, and a limited amount of it. A bottle costs $27.77. To reserve a bottle, email Ben Reilley at [email protected] or call 506-5084.
Website: www.lifeofreilley.net
Facebook: www.facebook.com/LifeOfReilley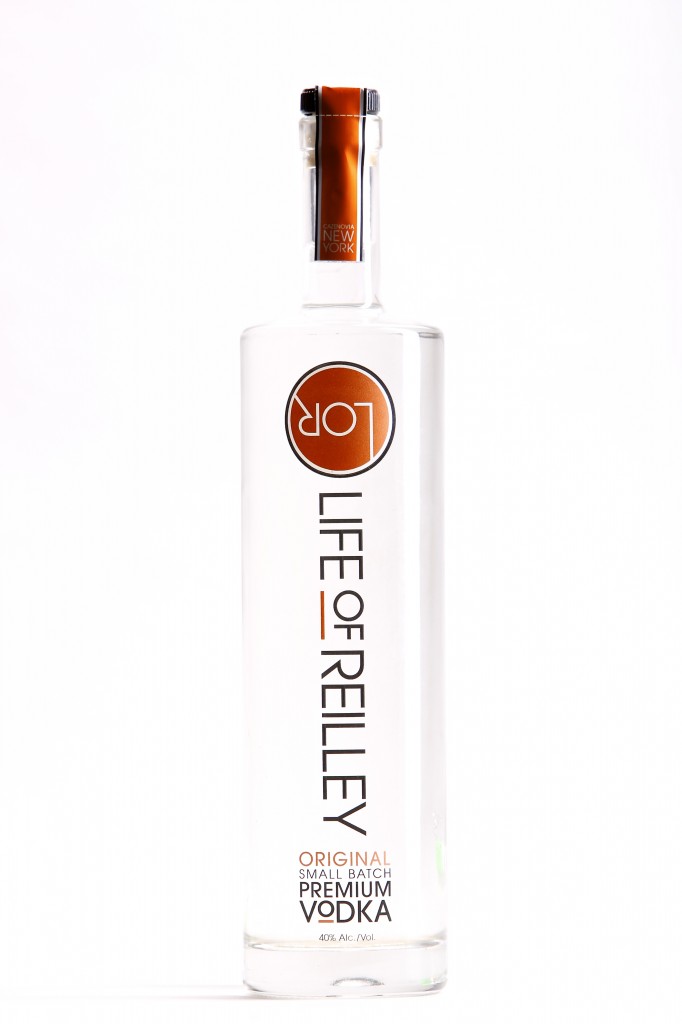 Henneberg Brewing growler.
What's better than a bottle of beer? A 32- or 64-ounce jug of craft beer! John Henneberg, of Henneberg Brewing Company, near Cazenovia, plans to keep his tasting room open weekends through Dec. 14.
He usually has a couple beers available, including his signature Cazenovia Common. You might also find a Pumpkin IPA or his Chocolate Mint Stout, and one or two guest taps. If you don't want to put a growler in a stocking, you could always tote one along to a holiday party as a host/hostess gift.
The tasting room at Henneberg Brewing is open 3 to 6 p.m. Fridays and noon to 6 p.m. Saturday and Sunday, through Dec. 14. BYO growler or purchase one for about $5; a fill costs about $12.
Website: www.hennebergbrewing.com
Facebook: www.facebook.com/pages/Henneberg-Brewing-Co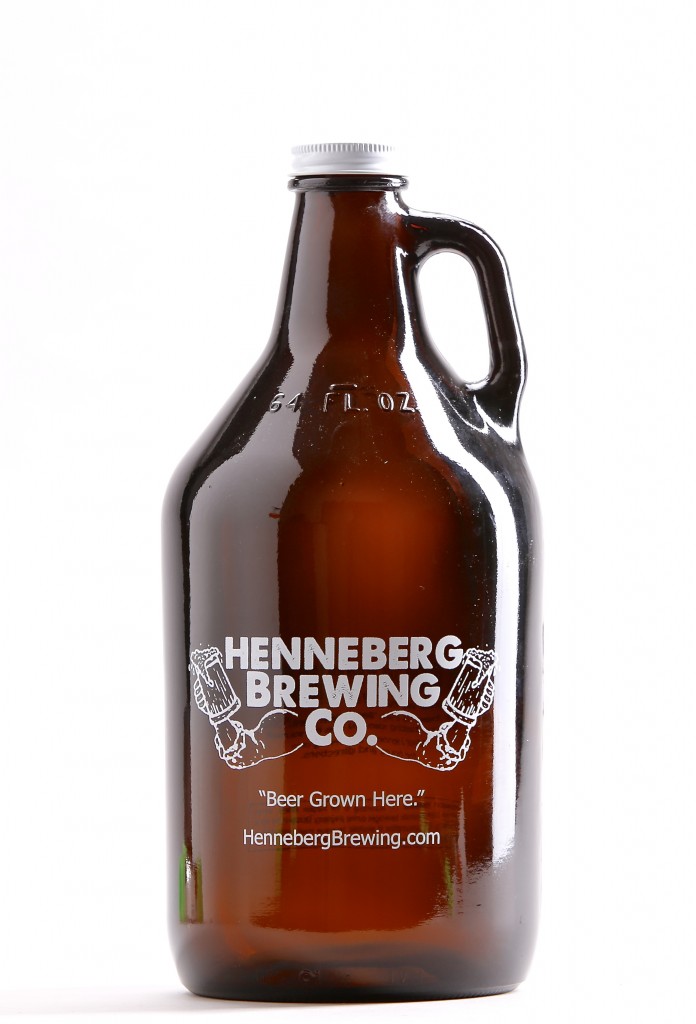 A taste of Italy: Joe Borio, of Cazenovia, grew up on homestyle Italian food, and offers his take on Italian and Italian-American favorites on his YouTube cooking channel, "Cooking Italian With Joe" (Featured in Syracuse New Times, Sept. 8) Borio, a chiropractor with a practice in Cicero, has an estate in Italy, to which he escapes once or twice a year. It includes an olive grove, and Borio has gone to great lengths to bring his own hand-picked, hand-pressed, single-source, extra-virgin olive oil to this country. Vito and Joe's Extra Virgin Olive Oil, named for his sons, is golden and fruity, perfect for drizzling on meats and vegetables, and for dunking with your favorite crusty bread.
Website: www.cookingitalianwithjoe.com
Facebook: www.facebook.com/cookingitalianwithjoe
Email:  [email protected]


Good Reads and Eats
The Call of the Farm.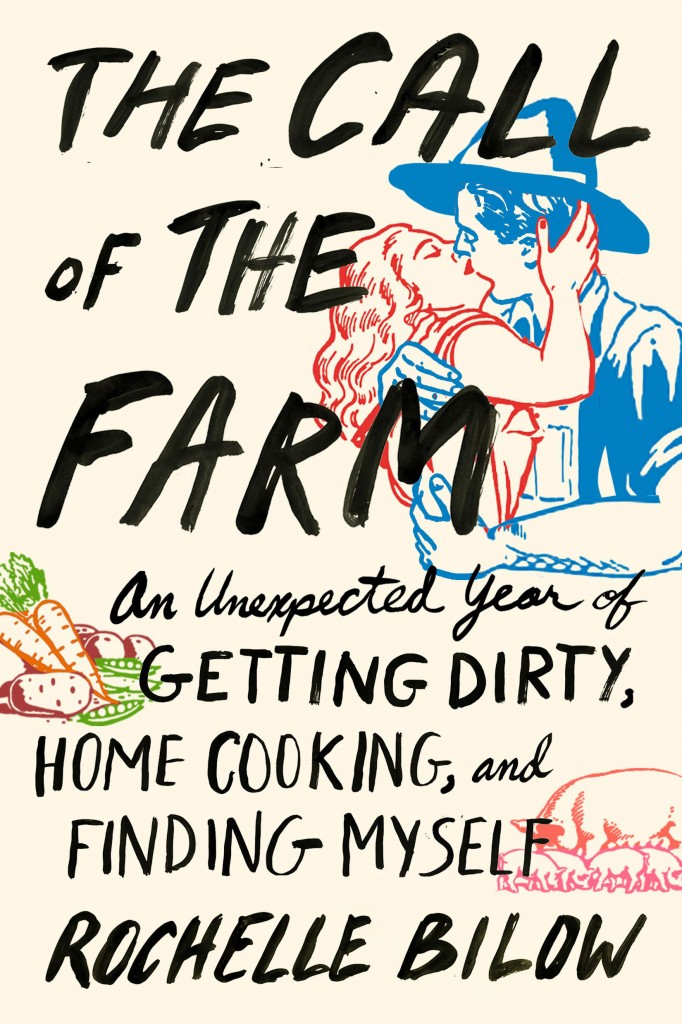 In 2012, food writer and CNY native Rochelle Bilow set out to write a story about Greyrock Farm, near Cazenovia, for Edible Finger Lakes magazine. She ended up working, cooking and living at the organic farm and raw-milk dairy (which offers a year-round, full-diet, CSA) and fell in love with "Ian," a member of the farm crew. The Call of the Farm is Bilow's memoir of the year she spent at the farm (which is called Stonehill in the book). Kiss and tell? You could call it that; there are some sexy-steamy passages. Cook and tell? Absolutely. The book is peppered with 20 seasonal recipes, like carrot and parsnip Shepherd's Pie, cheesy scrambled eggs with chard and maple pots de creme.
$15.95. Available at Amazon.com, Barnes and Noble and others.
Website: rochellebilow.com
Fruitful: Four Seasons of Fresh Fruit Recipes.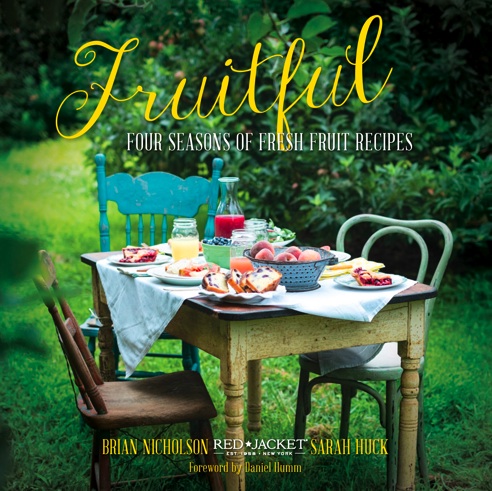 Fruitful showcases the bounty of fruit grown for generations at Red Jacket Orchards, in Geneva,  and gives home cooks a ripe selection of recipes for celebrating their own bounty: Juicy Peach, Tomato and Basil Salad; Spicy Roast Chicken with Rhubarb Chutney; and Emily Nicholson's Plum Kuchen, to name just a few. The author is Brian Nicholson, a third-generation farmer at Red Jacket, and Sarah Huck, who spent five summers selling fruit for Red Jacket Orchards at the New York City Greenmarket.
$27.50. Available at Amazon.com, Barnes and Noble and others.
Tea Party
Local coffee shops like Recess, Cafe Kubal and Freedom of Espresso are well-stocked with beans, syrups, brewing gear, supplies and swag (T-shirts, motor mugs) for the coffee lovers on your gift lists. But let's not forget the tea drinkers!
Teas to go.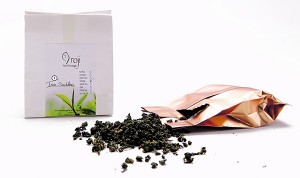 Roji Tea Lounge, in downtown Syracuse, has introduced pre-packaged, loose-leaf teas ($4.50 to $8.60). Tea packs are one-ounce and include green, black, oolong, white and herbal teas. Store manager Mike Castner is a fan of the Iron Buddha oolong ($7.20), Chrysanthemum Herbal ($5.20) and the Lapsang Souchang black tea ($4.60).
Roji is at 108 E. Washington St., Suite 2, Syracuse.
Information: 428-0844
Facebook: www.facebook.com/rojitealounge
Teas at the market.
Hey Rose, an herb/spice and homemade pet treat stand at the CNY Regional Market (Saturdays, Shed E) has introduced a "Tea Time" section with loose teas, bagged teas and tea gear, like sealable tea bags (for those who don't want to use tea balls), bamboo tea strainers and more. Can you say stocking stuffers?
Information: 730-7498;
Facebook: www.facebook.com/HeyRoseNY
Think Outside the Box
Ketchup for grown-ups. 
Burgers served with hand-cut fries and house-made pickles and ketchup are a fixture on the menu at ALFA Bar and Dining Room, DeWitt. The ketchups, which start with fresh tomatoes and onions, have been such a hit with customers that chef-owner Alexia Falcone decided to bottle them and bring them to market, under the name Flaveur. First out of the gate are five signature Flaveurs: Salty Malty, the Great Lemon Caper, Hot Honey Lavender, Jamaican Jerk and Happily Appily.
Jars cost $7; a gift box of five mini ketchups is $15; a mix and match three-pack (3.7 ounce jars) is $15.
Ask for the ketchups at ALFA or order them from Flaveur.
Website: www.flaveurcondiments.com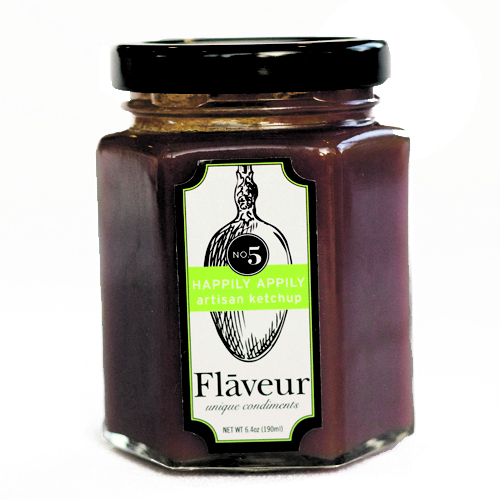 The magic of mushrooms.
Foraging for a fun, affordable, healthy and delicious gift? Owen Tallman, "chief mushroom officer" at The Imaginary Farmer, in Hamilton, offers gourmet, CNY-native mushroom kits that allow you to watch the mushrooms grow before you eat them. You supply coffee grounds (or an alternative nitrogen supplement) and water, mix the mushroom spawn and keep an eye on progress; the mushrooms grow in a bag, and fruiting takes two to four weeks. During that time, research recipes for using your home-grown mushrooms (there are several recipes on the website). Kit prices start at $20.
Information: 825-4202
www.theimaginaryfarmer.com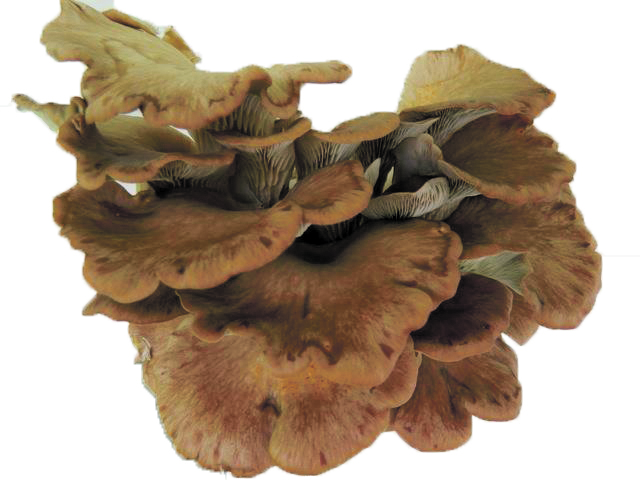 Do-It-Yourself Wine.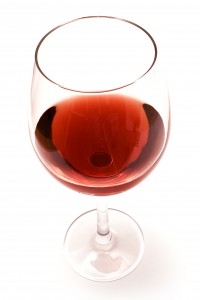 You like to drink wine. Have you thought about making your own?
Lakeland Winery – on State Fair Boulevard, in Lakeland – has everything you need to make your own wine: the space, the tools, the juice concentrate kit, the bottles, corks, caps, filters and custom labels. Sign up online for a winemaking "party," bring an appetizer, enjoy a glass of wine and let winemaker/owner Andy Watkins and company walk you through all the steps. Fruit wines like black cherry and blueberry are among the most popular to make, Watkins says, but you can also make merlot, cabernet sauvignon, pinot noir and other fine wines. In the end, you'll head home with 30 bottles of wine for your cellar. Plan to spend $185 (plus tax) for a fruit wine option or $245 (plus tax) for a fine/dry wine option. Reservations are required.
Information: 487-2884
lakelandwinery.com
Cool twist on table settings.
Oswego-based What the Fork by Zeebra specializes in hand-crafted bracelets, rings, pendants, sculptures and novelty items made from antique silverware and stainless steel flatware. The novelty items include cookbook holders, clocks, salt and pepper holders and garden stakes. Expect to fork over anywhere from $18 for a fork tine ring to $450 for a handmade airplane.
Website: www.whattheforkbyzeebra.com
Facebook: www.facebook.com/whattheforkbyzeebra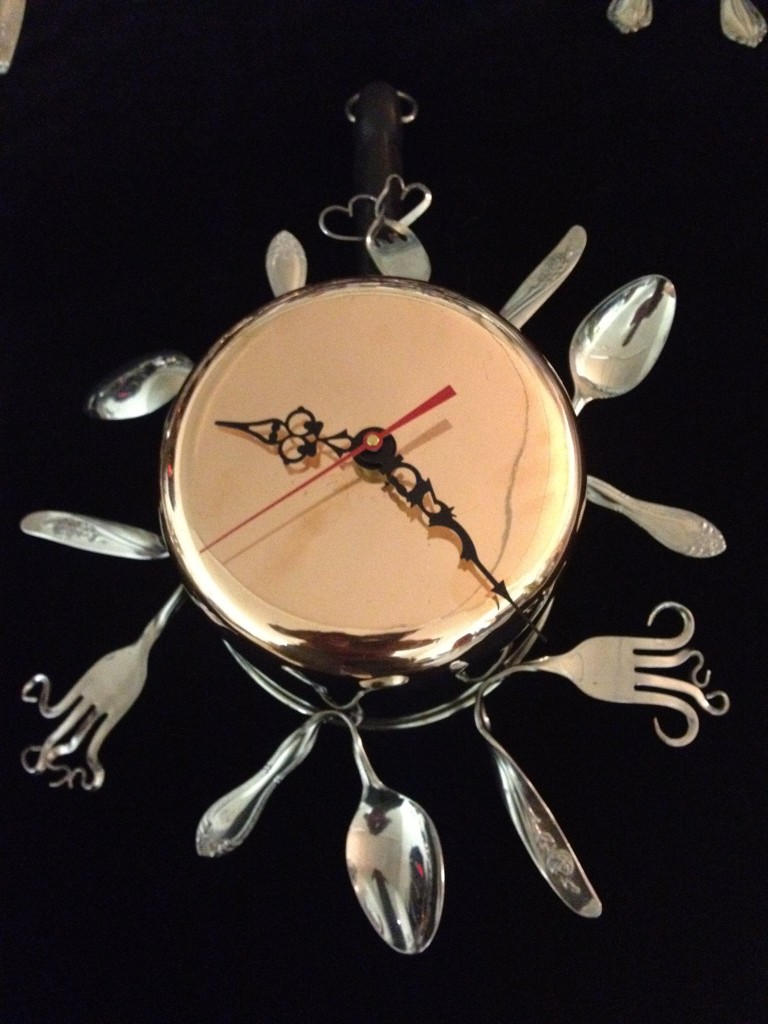 Skin care from the farm.
2 Kids Goat Farm, in Cuyler, is noted for its small-batch chevre, feta and other cheeses. Co-owners Amy and Barry Sperat also use goats milk to make soaps, lotions and lip balms. Switching to such products can be a good move for people with sensitive skin and/or skin allergies. The 2 Kids products are doubly local: made with beef and lamb tallow from area farms. Soaps, lotions and balms are available "Plain Jane" (fragrance free) and scented (lavender, peppermint, etc.).
Prices start at $2; gift options and combinations are available.
2 Kids Goat Farm products are available at Side Hill Farmers Meats and Market, Manlius, and local farmers markets.
Information: 447-3364 (Barry)
Email: [email protected]
Facebook: www.facebook.com/2KidsGoatFarm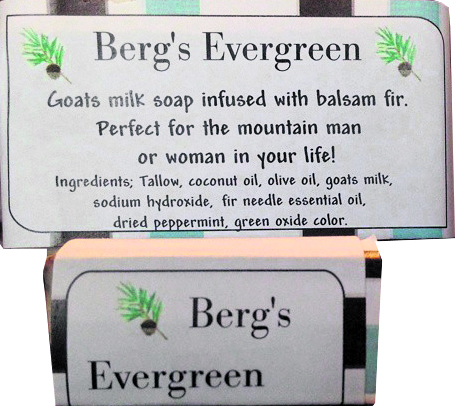 Gifts of Good Food (and Shopping)!
Side Hill Farmers gift certificate.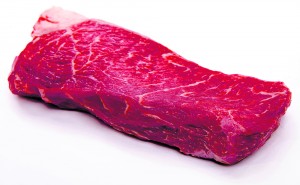 Gift certificates are treated like cash at the farmer-owned butcher shop and local foods market (tinyurl.com/kdgg9pn). They have no expiration date and can be used for anything in the store. That includes steaks, chops, roasts, deli meat, charcuterie, soups, and other gourmet prepared foods and all items in Side Hill's local grocery section (cheese, eggs, yogurt, breads, produce, coffee and more).
The store is at 315 Fayette St., Manlius (in the plaza behind Sno-Top).
Information: 682-6328
www.sidehillfarmers.com
Syracuse Real Food Co-Op membership.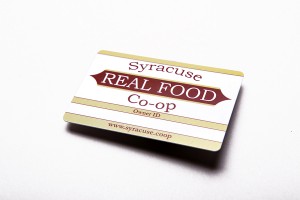 Roam the aisles and fill a stocking, gift bag or basket with natural, fair-trade and eco-friendly items, like chocolate, coffee, nut butters, sauces, marinades and more. Or, kick it up a notch and give the gift of co-op membership. A $100 investment ($50 for seniors and students) gets the recipient "owner only" discounts, 10 percent off your bill once a month, discounts at local businesses that participate in the co-op's Community Connections program, and more.
The co-op is at 618 Kensington Road, Syracuse.
Information: 472-1385
www.syracuserealfood.coop
Don't Forget the Dog!
Crunchies and munchies for canines.
Full Circle Feed uses leftover food from the buffet at Turning Stone Resort and Casino (food that was prepared, but not served) to make its "doggy bag treats."  Commonly used food items include chicken, beef, pork, broccoli, green beans, bell peppers, tomatoes, peas, salad, pizza, rice and pasta. The treats are crunchy – good for your dog's teeth. An 8-ounce package costs $8. Full Circle Feed also offers Dog Biscotti (softer than the treats) and Dog Bark (thin and brittle). Find Full Circle products at Natur-Tyme, Syracuse Real Food Co-Op, Dog Daze Pet Shop, the Barking Orange and other locations.
Website: www.fullcirclefeed.com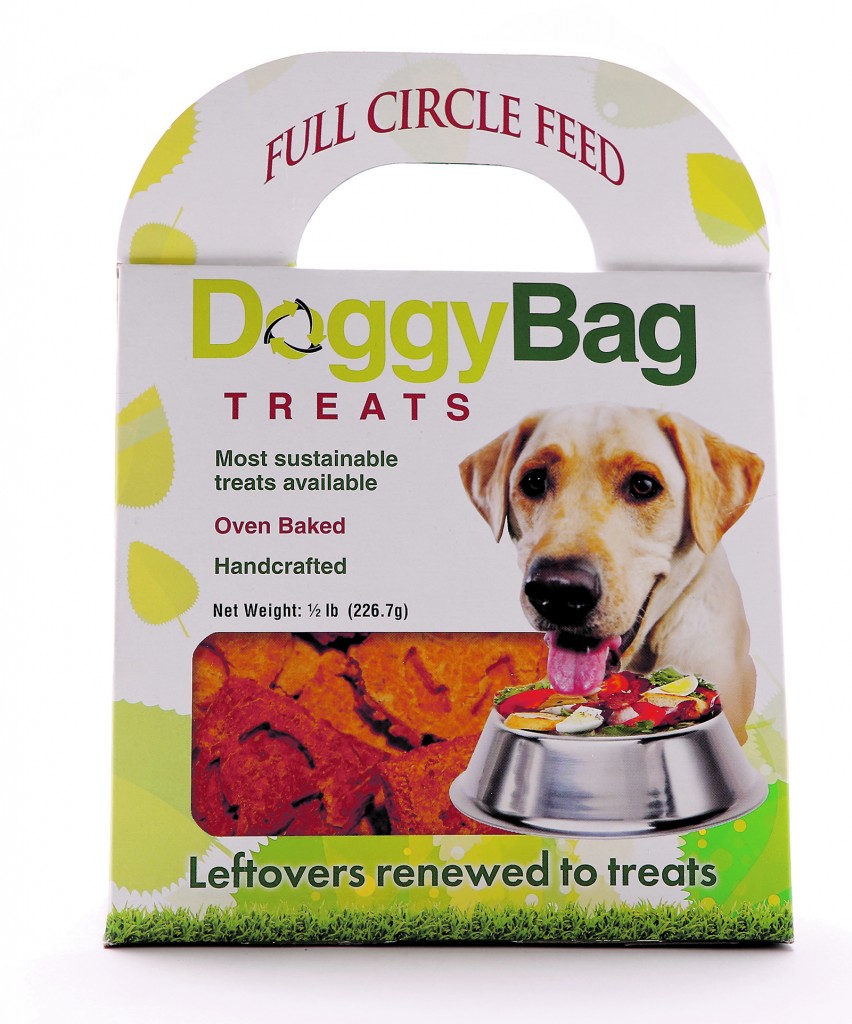 **
Don't Forget!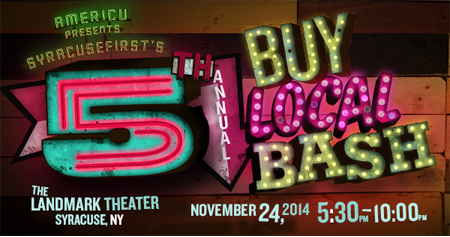 5th annual Buy Local Bash
What: SyracuseFirst's Buy Local Bash
When: 5:30 to 9:30 p.m. Monday, Nov. 24
Where: Landmark Theatre, 362 S. Salina St., Syracuse
Details: Sip local beers, wines and hard ciders; sample local food; mix and mingle; see what dozens of locally owned merchants have to offer. Get a jump-start on your holiday browsing and shopping!
Tickets: $20 in advance, $25 at the door. For information or to purchase tickets, visit buylocalbash.syracusefirst.org.
Margaret McCormick blogs about food at eatfirst.typepad.com. Email her at [email protected] Follow her on Twitter at @mmccormickcny  and on Facebook at www.facebook.com/EatFirstCNY.

[fbcomments url="" width="100%" count="on"]