Madison County is home to several craft breweries, a winery, a cidery and — soon — its first distillery since Prohibition.
Ben Reilley, co-owner with his wife, Shioban, of Life of Reilley Distilling and Wine Co., recently received the distillery's first custom-made copper still and hopes to soon begin production of small-batch, premium hand-crafted vodkas in Cazenovia.
"We hope to start production by the Fourth of July," Reilley says.  "Right now, we are waiting for one more permit (from the state liquor authority) to produce our spirits. … If everything goes well, we should have our spirits available by the end of July for sale."
The vodkas will be a truly local product. They will be made using Critz Farms hard cider and locally grown corn and produced at a facility at 2747 Route 20 East, Cazenovia. Reilley says the vodkas will be sold at several local farmers markets (where visitors will be able to sample them, as well), a couple markets in New York City and area festivals.
The distillery is an extension of Reilley's experience as operations manager at Owera Vineyards but mostly an extension of  his creative and entrepreneurial spirit, Reilley says. He and Shioban (who works as a nurse administrator) want to create a business for both the present and the future – a legacy for their young son and daughter. "We are are thrilled to build something for our family and give our kids an opportunity to take over someday," Reilley says.
Reilley plans to start with an initial portfolio of three vodkas — premium, raspberry and vanilla — and grow the line from there. The vodkas will be priced at $27.
How you drink them is up to you. Straight, on the rocks, in cocktails…
It's almost summertime. Cazenovia Vodka Tonic, anyone?
For more information on Life of Reilley Distilling, visit their website and Facebook page, or contact Ben and Shioban Reilley at [email protected] or 506-5084.

For more stories like 'Crafting spirits in Cazenovia' – CLICK HERE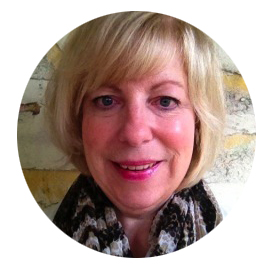 Margaret McCormick writes about food on her blog. Follow her on Twitter or email her at [email protected].
[fbcomments url="" width="100%" count="on"]