Joe Borio could have gone into the family restaurant business, Borio's, on Oneida Lake. Instead, he nurtured his interest in health and wellness and became a chiropractor, with a family practice in Cicero.
Still, he always loved food and cooking, especially the recipes his grandparents brought with them from Italy, prepared and served with love and passed on to their children and grandchildren.
It was one of those recipes that launched Borio's unlikely hobby and sideline. He had experimented for months on one of his grandmother's cookie recipes, farfallette (also known as Italian bowties, or ribbons), delicate cookies flavored with anise or almond, fried in oil and sprinkled with powdered sugar. He was sure he had finally "nailed it," and sent the recipe to his sister, who in turn requested more detailed instructions.
Rather than try to tell her, he decided to show her. Using his smartphone, Borio made a video and sent it to his sister. She loved it. He made a few more and shared them with his cousins and other family members.
The feedback: "That was awesome!" And: "How do you make sauce?"
That's how the "Cooking Italian with Joe" video series and website got its start.
Borio's weekdays are crazy busy, but he cooks for family every weekend. His girlfriend, Melody Eldred, started making videos of the Sunday dinner sessions in Borio's Cazenovia kitchen. Borio uploads them to his computer, edits them to between 15 and 30 minutes and posts them on YouTube. You can subscribe to his YouTube channel HERE.
With a red kitchen towel slung over his shoulder and Italian music playing in the background, Borio works his way through favorite family recipes and dishes he has enjoyed on his many trips to Italy. In one episode, he makes fresh basil pesto using a mortar and pestle. In another, he makes polenta, shapes it into patties and fries it until golden brown, to serve as an appetizer or side dish with meats or seafood.
Borio bakes Italian, as well. The camera captures him walking through the steps for making almond biscotti (twice baked cookies), his grandmother's rice pudding and his Great Aunt Emily's ricotta cheesecake. "This is a little bit more of a complicated recipe," Borio says of the cheesecake. … "I'm gonna make it real easy for you. It's certainly easy if you follow along."
Borio speaks often about the aroma of food as it's cooking on the stove or baking in the oven. He's personable, conversational and comfortable on camera. A couple of the videos, such as the ones in which he makes homemade meatballs and homemade ravioli, have generated more than 300 views. The companion "Cooking Italian with Joe" Facebook page has more than 20,000 "likes."
"Did you just ask me how to make a pizzelle?" Borio asks in a recent post. He includes a brief recipe.
"I cannot believe how well we have been received on Facebook and YouTube," Borio says. "I receive the nicest emails and comments from people."
"I'm almost obsessed," he adds with a laugh. "We all get excited about Sundays and what to make."
Borio, 49, has traveled to Italy every year since the age of 25 and is passionate about its culture and regional cuisines. He has family in the north, near Milan, but the further south his travels have taken him, the more he liked it. It's warmer, for one thing, he says, and lemons, oranges and figs grow in abundance. In 2005, he started looking for a home away from home, and in 2007, he purchased an abandoned villa and organic farm with an olive grove in Vico del Gargano, in the Puglia region of southern Italy, bordering the Adriatic Sea. The region is noted for its olive oils, breads, cheeses and fresh fish.
The house now has electricity and plumbing, and the trees are producing enough olives to press oil. Borio gets there a couple times a year and has teamed with a couple growers in the area (as well as an importer) to produce Vito and Joe's Extra Virgin Italian Olive Oil. It's named for his sons, Joseph Rocco, 17, and Vito Anthony, 12, and the first bottles arrived in Central New York several weeks ago.
Supermarket olive oil is blended from oils from multiple sources and tends to be flat and bland, Borio says. Hand-picked, cold-pressed, single-source olive oil is fragrant, fruity and distinctive — perfect for vinaigrettes, dipping bread and drizzling on meats and vegetables.
"Until you have that pure, estate-grown olive oil, you don't know what olive oil is," Borio says. "This is the real stuff."
Find it at the Cazenovia Farmers Market (Saturdays through Nov. 4 at the Rise bread booth), Cazenovia Cut Block and Owera Vineyards. It's also available through Borio's website.
As for his cooking videos, Borio loves making them and welcomes a wider audience. Mostly, he says, he wants families to make good food, to gather for meals and to enjoy quality time together.
"One of the best ways to show your family that you love them is to cook for them," Borio says. "If I can get families to sit down at their tables with no cell phones for 40 minutes a week … that would be my new joy in life."
Find 'Cooking Italian with Joe' On the Web
***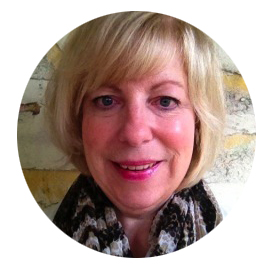 Margaret McCormick blogs about food at eatfirst.typepad.com. Email her at [email protected] Follow her on Twitter at @mmccormickcny.

[fbcomments url="" width="100%" count="on"]