Arts
Capitolfest 16 in Rome screens a weekend of buried Hollywood treasures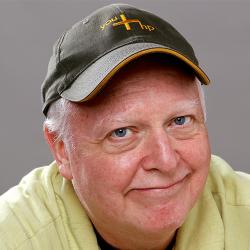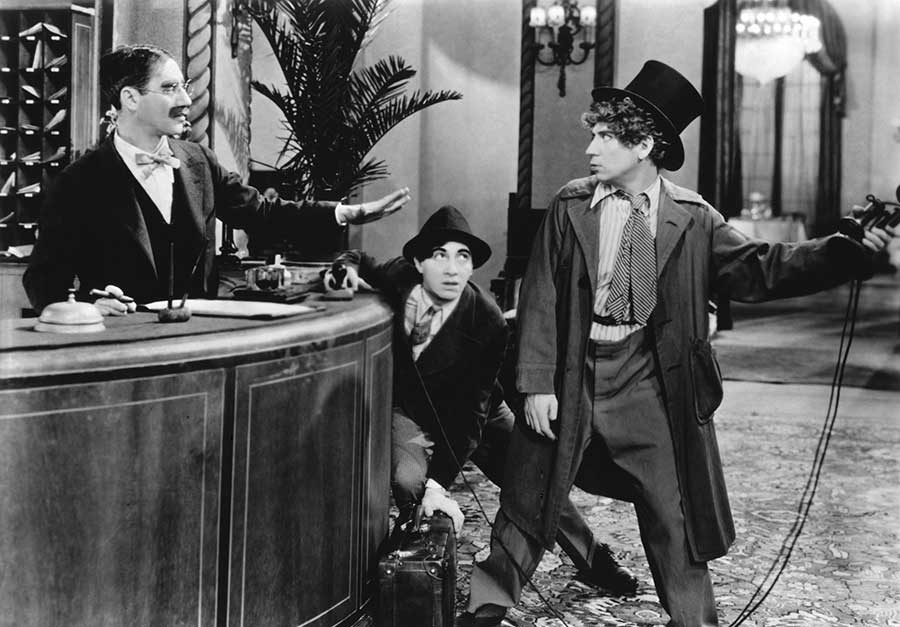 Debonair thespian Ronald Colman takes the center spotlight during this weekend's 16th annual Capitolfest at Rome's Capitol Theatre, 220 W. Dominick St. The fest will present 16 features and 11 short subjects, many presented in archival 35mm prints, from Friday, Aug. 10, through Sunday, Aug. 12.
This year's summertime salute to cinema's rarest films from the silent and early sound eras will be more than just a five-flick Colman love fest, however. There will also be mini-salutes to women filmmakers' pioneering efforts, the Marx Brothers' initial filmdom forays during the 1920s, and director William Wyler's early career. Wyler's daughter, Melanie, will also be on hand to introduce some of those films and recall personal memories.
Capitol executive director Art Pierce says that this year's festival attendees will come from 25 states (including newbies from Oregon) plus several Canadian provinces. The 1,700-seat bijou, which opened Dec. 10, 1928, features 1950s-era carbon-arc, variable-speed film projectors that will thread the weekend's 35mm schedule, along with a three-manual, 10-rank Moller pipe organ to provide the silents with musical accompaniment. "We also installed a new movie sound system in April," Pierce said, so expect a crisp and clear sonic experience.
Also in the booth is a 4K digital projector that will handle an increasing workload of oldies. It's a bow to the reality that the Capitol ultimately faced, as more film archives are now issuing their restorations in the digital format.
Returning for an encore will be a dealers' room, located at an adjacent storefront. It will feature collectible items, stills, videos and other bric-a-brac. The room opens at 9 a.m. each day.
As Capitolfest attendance continues to rise every year, it's evident that some people simply can't wait to sit in a dark theater surrounded by fellow movie maniacs. When the audience feverishly applauds as a Library of Congress logo appears on the screen, you know you're not in Kansas anymore.
Capitolfest 16's three-day, seven-program festival begins with more than nine hours of flicks on Friday. The first session, 11:20 a.m. to 4:30 p.m., kicks off with two digital presentations. Only two reels are remaining from the 1925 Paramount silent comedy A Kiss In The Dark, featuring leading man Adolphe Menjou. Zeppo Marx had a bit part during a party scene that will not be part of the surviving footage, alas. But Harpo Marx does show up in a small role for the 1925 Paramount silent Too Many Kisses (11:45 a.m.), with Richard Dix and William Powell. The silents will be accompanied by organist Dr. Philip C. Carli.
The 35mm projectors will be in service for the 1933 Universal short subject Your Technocracy Or Mine (1:05 p.m.), a true rarity with humorist Robert Benchley that hasn't been seen for eight decades, and the 1933 Fox kidnap flick The Mad Game (1:20 p.m.) with Spencer Tracy, Claire Trevor and J. Carroll Naish.
There will be a digital screening of the 1928 Hal Roach comedy We Faw Down (3:15 p.m.), with Stan Laurel and Oliver Hardy up to their old tricks (fibbing to their wives is never a good idea) in a restored print. Wrapping the afternoon is the 35mm showing of The House That Shadows Built (3:40 p.m.), an hour-long preview of the 1931-1932 Paramount Pictures season that was designed to whet the appetites of bijou exhibitors. Clips from now-lost features are included, as well as a special sequence in which the Four Marx Brothers (including Groucho and Chico) recreate one of their vaudeville routines.
Capitolfest Schedule
Friday's evening program, 6:30 to 11 p.m., begins with Capitolfest 16's oldest movie: the 1911 silent short On The Brink, presented in digital. Pioneering moviemakers Edwin S. Porter and Lois Weber co-directed this drama. Next is the 1924 MGM drama Romola (6:55 p.m.), with Ronald Colman, Lillian Gish and Dorothy Gish, presented in a 35mm print. Bernie Anderson handles the keyboard honors for both silents.
The evening ends with Capitolfest's traditional screening of a film that is available on movie channels and home video, although archival showings are extremely rare around these parts. The Cocoanuts (9:15 p.m.) is the Four Marx Brothers' first feature, a 1929 Paramount musical comedy with songs by Irving Berlin and a witty script from George S. Kaufman and Morrie Ryskind. It's creaky and stagebound, as would be expected from an early talkie, yet the Marxes are in prime form here. Universal Pictures, which owns most of the pre-1948 Paramount catalog, offers this comedy classic in a restored digital version.
Starting the Saturday morning lineup, 9:20 a.m. to 1:15 p.m., will be a digital screening of Theatre of Dreams, a new documentary that chronicles the recent restoration of the 1930 Technicolor drama Mamba, which will be shown in a gorgeous 35mm print at 9:30 a.m. Mamba was considered lost for many years until 2009 when a nitrate print was discovered in Australia. The 1917 Universal silent drama The Circus of Life (10:45 a.m.) will be presented in digital, followed by a 35mm showing of director William Wyler's 1926 Universal silent Western The Stolen Ranch (noon). Bernie Anderson handles the keyboard honors for the silents.
Saturday's afternoon session, 2:25 to 6 p.m., opens with a digital screening of the 1930 Columbia musical short Princess Lady Bug, an early Technicolor entry. George Willeman, nitrate film vault manager for the Library of Congress, will introduce this rarity. That will be followed by Lupe Vélez and William "Stage" Boyd battling The Storm (2:40 p.m.), a 1930 Universal drama directed by William Wyler, and presented in 35mm.
Laurel and Hardy are back for the digital screening of the restored 1930 Hal Roach short Brats (4:15 p.m.), an inventive optical effects farce that presents the boys as mischievous kids as they scamper across oversized furniture props. Completing the program will be a 35mm print of Bulldog Drummond Strikes Back (4:35 p.m.), a 1934 Fox mystery with Ronald Colman in sleuthing mode along with Loretta Young and Warner Oland.
The evening's program, 7:25 to 11 p.m., begins with a digital version of the 1921 two-reeler Western A Daughter of the Law, directed by and starring moviemaker-actress Grace Cunard in a tale of Tennessee moonshiners. Ronald Colman reunites with hotsy Hungarian star Vilma Banky for the 1927 Samuel Goldwyn silent production The Night of Love (8 p.m.), their third box-office smash, which will be presented in 35mm. Avery Tunningley will provide the organ music for Saturday's silent showings.
Next is the 1936 Universal comedy short Television Highlights (9:35 p.m.), a digital presentation that marks the first screen appearance of veteran jokemeister Henny Youngman. The evening climaxes with the question Who Killed Gail Preston? (9:45 p.m.), a 1938 Columbia whodunit featuring Rita Hayworth (as the title's stiff!) during her salad days, and shown in a 35mm print.
The Sunday morning segment, 9:30 a.m. to 12:45 p.m., commences with a digital showing of the 1937 Universal musical short School for Swing, with vaudevillian veterans Russ Brown and Sylvia Froos. Next is Fox's 1933 musical comedy It's Great to be Alive (9:45 a.m.) with Gloria Stuart (1997's Titanic), Edna May Oliver and Raul Roulien; it will be offered in a 35mm print.
Next is The Coming of Sunbeam (11:20 a.m.), a 1913 drama short from director Alice Guy Blaché (1873-1968). In a career that ran from the late 1890s to 1920, Blaché was involved in the creation of nearly 600 films. Rounding out the session is the 1924 Ronald Colman-George Arliss silent drama Twenty Dollars a Week (11:30 a.m.), screened in 35mm.
The final Sunday program, running 1:50 to 6 p.m., kicks off with a digital screening of the 1934 Universal short Ed Sullivan's Headliners. While not exactly a "really big shew," it does have the forgotten vaudeville team of Block and Sully. Next is the 35mm showing of the 1933 Universal programmer Her First Mate (2:10 p.m.), a rare comedy effort from director William Wyler that headlines Capitolfest faves Slim Summerville and ZaSu Pitts.
At 3:15 p.m. is the digital screening of The Call of the Cumberlands, a 1916 silent yarn about feuding and fighting in Kentucky; Dustin Farnum stars in this drama from director Julia Crawford Ivers. And Capitolfest winds down with the 1929 seafaring silent The Rescue (4:40 p.m.), a Ronald Colman drama presented in 35mm. Dr. Philip C. Carli returns to the keyboards for Sunday's two programs.
Capitolfest 16's three-day weekend pass is $66, while a Friday-Saturday or Saturday-Sunday pass is $55 and single-day passes run $34, while separate sessions are $19. The mint-condition prints hail from the Library of Congress, the UCLA Film and Television Archive, the Museum of Modern Art, the George Eastman Museum, and the vaults of Universal Pictures, Sony Pictures and 20th Century Fox. For information, call (315) 337-6453 or go online.
[fbcomments url="" width="100%" count="on"]