Arts
Broadway's Hunter Foster Named Redhouse artistic director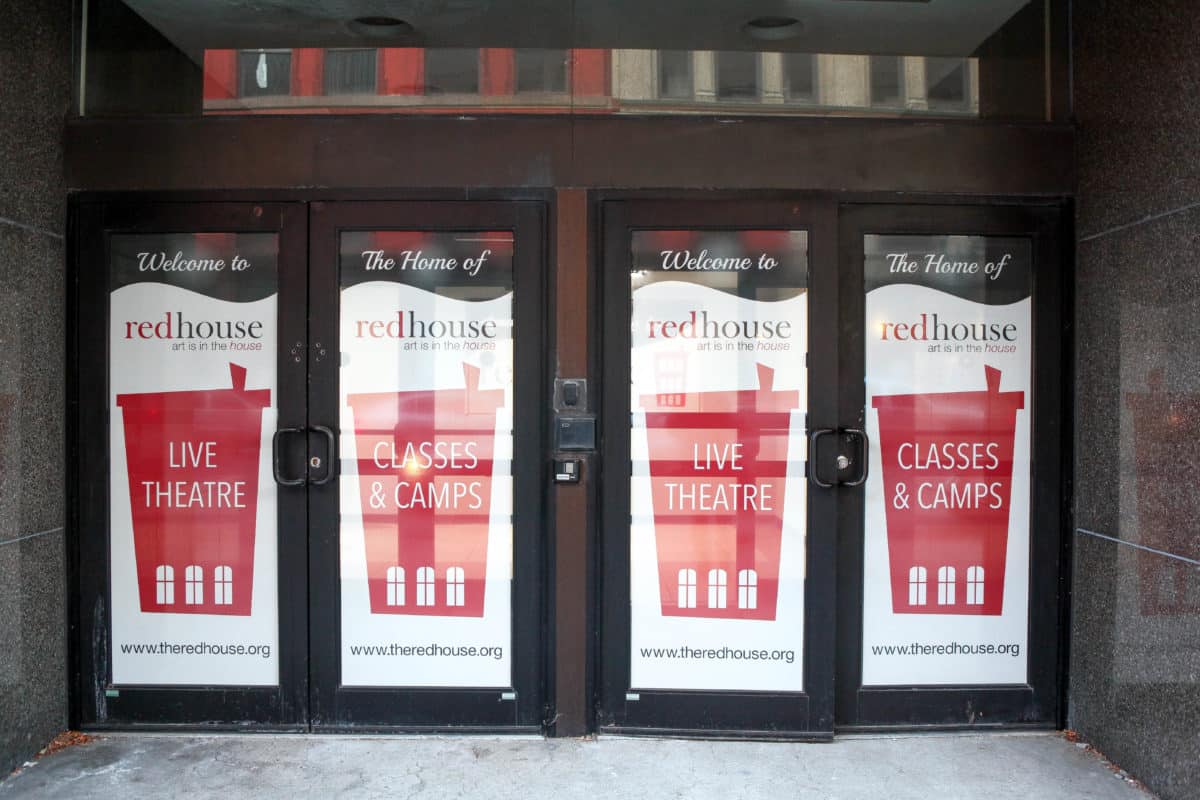 Foster was nominated for his first Tony Award in 2003 for his role in "Little Shop of Horrors." He's also been in "Urintown," "The Producers" and more.
The name and face are already familiar. Last weekend Hunter Foster, the new Redhouse Arts Center artistic director, arrived in town.
Foster was nominated for his first Tony Award as Seymour in the 2003 revival of Little Shop of Horrors. He got the role after his smashing success as Bobby Strong in Urinetown. He also appeared as Leo Bloom in a Broadway revival of The Producers and Ensign Pulver in the Kennedy Center production of Mister Roberts. TV audiences know him as Scotty Simms in the ABC Family cable-TV show Bunheads. At age 49, he's put his entire life into performing, writing, and in the last five years especially, directing.
Related:The Redhouse at City Center continues downtown Syracuse's theater renaissance
In announcing Foster's appointment, Redhouse executive director Samara Hannah said that in the board of trustees' extensive national search, his name immediately stood out. Along with his numerous national credits, Foster is currently artistic associate with Bucks County Playhouse in suburban New Hope, Pennsylvania. There he has been noted for his high-spirited direction of classic musicals like Guys and Dolls, 42nd Street and Ain't Misbehavin'. His recent mounting of Stephen Sondheim's Company attracted the attention of the Wall Street Journal's often dyspeptic Terry Teachout, who described Foster as "an up-and-comer."
A University of Michigan graduate who spent some of his youth in Georgia, Foster in interview voices a high anticipation about living in Syracuse. He already knows upstate, as his wife Jennifer Cody grew up near Rochester. She is also a Broadway star whom he met during a production of Grease. They occasionally appear together; last year the couple co-starred in A.R. Gurney's Sylvia at Rochester's GeVa Theatre.
Foster speaks highly both of the new Redhouse venue on South Salina Street and the buzz of the downtown neighborhood. "All the fundraising has been done" for the $10 million, 40,000-square-foot theater, with the state-of-the-art technology ready for him to take charge. "It's one of the most impressive new theater spaces I have ever seen. The new space allows us to produce shows in many varied and experimental ways which will make the Redhouse a unique cultural destination in Syracuse."
The energy of adjacent Armory Square, an enterprise 20-plus years in the making, is an asset Foster cites in his decision to move here. He and Cody will live nearby. He may be able to walk to work.
Before taking over, Foster must return to New York City for the off-Broadway comedy The Other Josh Cohen, which he earlier had helmed at GeVa. He will be back in early December to work with executive director Hannah on the programming of the 2019-2020 season.
The Redhouse will still be rooted in the community. Foster says, "My hope is to bring to the forefront and help cultivate new artists in the Central New York region who will have the opportunity to work side by side with established professionals from Broadway and around the country."
One of those professionals could be his sister, two-time Tony Award winner Sutton Foster, remembered for many musicals, including Shrek and The Drowsy Chaperone. She was also the star of the aforementioned TV comedy-drama Bunheads.
[fbcomments url="" width="100%" count="on"]