Arts
The Vault grinds to a halt: Downtown arts venue falls victim to codes issues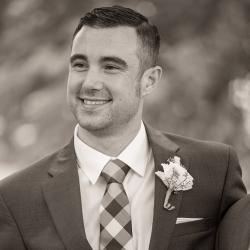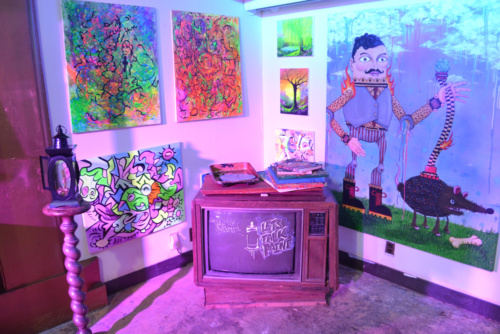 The budding downtown arts venue falls victim to codes issues.
In late October, The Vault, an art and entertainment space located at 451 S. Warren St., closed its doors after being slapped with a stop-work order from the city of Syracuse. Since there isn't a clearly defined emergency exit, the space is, by law, unable to hold events that would exceed a 45-person limit. With the approval of an appropriate exit strategy, however, Vault owner Justin Pellingra could fit a cozy capacity of 260.
At the start of 2016, Pellingra envisioned The Vault, which is housed in the former M&T Bank building's bottom floor, as more than just an art gallery. The South Side native, who spent almost a decade living in San Francisco and Portland, Ore., after graduation from Syracuse University, sought to promote the Salt City as a center for art and film.
Before the closure, The Vault listed more than 30 upcoming events, which included stand-alone concerts and music festivals; a number of shows were relocated to other venues, in what Pellingra whimsically referred to as "The Vault Tour." He has also brought in musicians from around the globe, including one music maker from France, and he has enticed artists from around the country to pay a visit.
The building, owned by attorney Thomas Cerio, currently contains residences, and the architectural and design company Open Atelier Architects. Anthony Catsimatides moved his architecture firm from Cazenovia to the building in 2009; he also acts as The Vault's superintendent.
Pellingra stated he's kept in close contact with both Catsimatides and Cerio, and said Cerio is especially busy. According to Pellingra, The Vault had to close its doors before the lawyer could respond to his tenant regarding the easement paperwork. Cerio did not reply to Syracuse New Times requests for comment.
To enter The Vault, there are two front doors. The back door, which leads to a narrow walkway between the building and a parking lot, cannot be a legal emergency exit without an easement.
"I see it as an emergency exit," said Pellingra. "As I spoke to (the city of Syracuse) Codes (Department), it seemed to be a challenge. If there was a fire, people would go out that door. The path, a 20- to 30-foot stretch, is Cerio's property. It runs along a parking lot that he owns. Since it's his property, he can eventually build."
Pellingra continued, "Cerio's a really nice guy and totally supportive of what we do. He doesn't have a problem with it being an emergency exit, but he doesn't want it to be a regular exit, where anyone in here can walk out and onto his property. I completely understand. I don't need it to be a regular, free-flowing door."
Cerio is a developer who seeks to refurbish downtown Syracuse. In 2013, he purchased the Mitzpah Tower for $30,000, according to a syracuse.com article, with plans to turn the former First Baptist Church into commercial space and apartments. The cost of this renovation project sits around $25 million.
"He doesn't want to sign an easement. As I see it, and I'm not an expert on easements, they are something that can be cited for all of eternity," said Pellingra. "Let's say I could find an easement from 1850. I could cite that as to why this could be an exit now. It's a forever joining bridge between properties. I may stand wrong on that, but it's the way I've understood it as it has been explained to me."
Ken Towsley, of the city of Syracuse's Codes Department, concurred, "An easement does stay with the property. An egress is dependent on the occupancy. New York state has 13 of them, whether the venue is a movie theater, department store, etc."
Since the bank's closing, several groups have taken advantage of the empty room. It was home for the Syracuse One-Take Super 8 Film Festival, as well as the original home base for the Syracuse Improv Collective, which refers to its monthly events as "bank shows." (Full disclosure: This reporter is a member of Syracuse Improv Collective.)
Pellingra wanted the space to be a hub for all local artists. Aside from music and art, he has also hosted fashion shows, pop-up sidewalk sales and video game tournaments.
Unfortunately, the entrepreneur said, this impasse is something he saw coming over the last several months. "It's been a process for me to learn how to do business in Syracuse. I've been learning along the way."
Towsley explained, "People can't just go into a building and open up shop. Once that happens without our permission, we have to stop it."
Pellingra admitted he did things out of order. "I originally invited the fire department and codes down here to do their inspections. They came down and didn't see any problems. They gave me some advice, but also told me I contacted them too soon."
Because Pellingra did not submit the application for occupancy, he could not obtain the required entertainment license. In order for his occupancy approval, drawings of the venue would have to be submitted, which would include a distinct emergency exit. In order to have that emergency exit, however, the easement would have to be signed by building owner Cerio.
The section of South Warren Street is rapidly developing. Since the reopening of the renamed historic Marriott Syracuse Downtown, which has 270 rooms, the area is seeing even more foot traffic. Down the street, the Icon Tower will be opening 89 apartments.
"There is such a growth of living downtown," Pellingra said. "We also have to expand the dining and entertainment sectors." He gave credit to Funk 'N Waffles, Otro Cinco, Dinosaur Bar-B-Que and Al's Wine & Whiskey Lounge for their diversity of entertainment offerings. "These are essential. There has to be more."
The Vault sits directly across from the entrance to the Galleries of Syracuse. The seasonal Art Mart is next door. A block away, the Syracuse Tech Garden and AXA Towers are beacons for a variety of businesses. Nearby, the Changing Room clothing store opened its doors and Voltage Video Games relocated. Down one block is the thrift and clothing boutique Vintage Love. Entrepreneur-occupied Syracuse CoWorks sits above that.
Pellingra employed the word "accessibility" to describe what people want to see and experience. "If you're going to pay higher rent to live down here, you're going to want to have things to do," he said. "Patrons will go to local restaurants to get food. It's all part of the economic development and revitalization of downtown."
Despite The Vault's setbacks, Pellingra said he still loves how the city of Syracuse welcomes and encourages small, independent businesses.
[fbcomments url="" width="100%" count="on"]