Business
Break shots aplenty at Syracuse's Brick House Billiards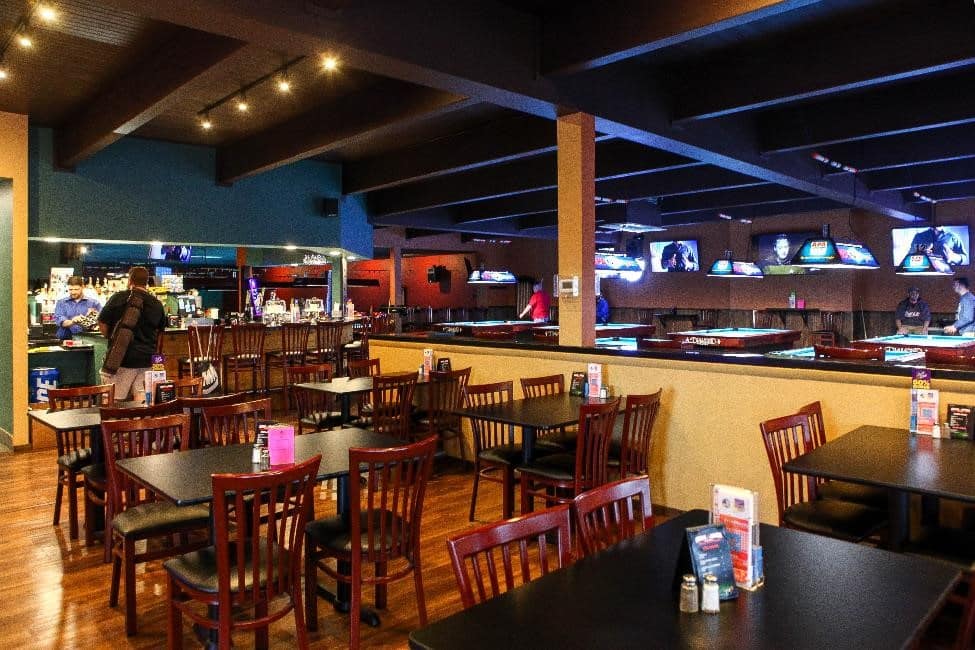 An early morning blaze on Feb. 7, 2017, ravaged the North Syracuse pool hall Salt City Billiards, in business on Route 11 for 25 years. The hall racked up another location in Mattydale by a different owner eight months later.
Meanwhile, the owner of the original spot had no desire to rebuild — but Brian Holmes, who shot pool there for 25 years, wanted to resurrect the operation under a new name: Brick House Billiards. The hall officially opened Dec. 19, 2017.
Holmes was new to running a bar or restaurant, although he did operate a few dry cleaners. Yet he was a man on a mission. "When Salt City Billiards left, it was like a part of me left," Holmes said. "So once I started this project I was all in. I was there every day, all day."
When the project started, however, there was not much that could be saved. Renovations of the plumbing, heating, electric and roofing were in order.
"The floors came out, the walls came out and were expanded, and the bathrooms were redone," Holmes recalled. "Mostly everything is brand new besides the outside."
Brick House now has 10 employees, including some who worked at the previous pool hall. For hungry hustlers, the establishment also offers a menu that features half-pound burgers, chicken riggies, wings and more, with four cooks in the kitchen bouncing cuisine suggestions off each other. There is also a new bar area with libations.
Brad Rees, who previously worked with the American Pool Association, is also part of the Brick House operation. He has helped bring in weekend tournaments as well as a Monday-night straight pool league. "In the fall we are focusing on getting a youth league started, teaching them how to play and get them addicted to the game," Rees said.
Brick House currently has 16 premier pool tables manufactured by Diamond. "We have the last Rosewood 7-foot table made in the country," Rees said. "Altogether we have eight 7-footer tables and eight 9-footer tables."
Watching people of all ages have fun while learning to play pool is the best reward, according to Holmes and Rees.
Brick House, 3707 Brewerton Road, is open daily, 10 a.m. to 1 a.m., while the kitchen serves until 12:30 a.m. For information, call (315) 455-1979 or visit brickhousebilliardscny.com.
[fbcomments url="" width="100%" count="on"]