For 20 years, Spark Contemporary Art Space has hosted music and visual art events for the community to share their creations. Now run by Jacob Roberts and Patrick Tuohey, the pair hopes to overhaul Spark by raising $60,000 through an IndieGoGo campaign that runs through March 23.
Located at 1001 E. Fayette St., Spark is on the outer edge of downtown, albeit closer to Syracuse University and Syracuse Stage. Roberts and Tuohey want to transform the venue so it can comfortably house a soundstage and an art gallery, and provide space for movement-based activities such as yoga and healing arts. They also want to bring in used books and records in a partnership with Eastwood's Books and Melodies, as well as a café in collaboration with Brewed Awakening on Catawba Street.
"The mission statement of Spark is about trying to ignite people and get them excited and wanting to house their projects under this multifaceted space," Tuohey says. "We want them to realize their talents. The possibilities are endless."
Roberts and Tuohey became Spark co-owners last summer; they also took over the former Badlands music-art space in the same building. Tuohey works in music booking and promotion with After Dark Presents, and Roberts is an artist and business owner.
Spark has previously hosted a variety of art forms including avant-garde art displays, film and video events, and poetry and dance shows. The duo wants to expand the Spark footprint to keep traffic flowing.
"What's cool about this transformation is that I coordinate events for a living," Tuohey says. "People know they have a place to go to host pop-ups and art galleries because they have affordable spaces. But it's tough to run a space that runs on renting out to people.
"We're introducing a café and used bookstore for the benefit of people who want to use the space. It's to make sure everybody has space at the table and hopefully will make it more affordable."
About $30,000 of the Indie GoGo money will be budgeted for construction purposes, including a mixing booth office, doors, windows, soundproofing, carpeting and insulation. Another $23,000 is slated for studio gear including computers, cameras, mixing board, speakers, monitors and headphones. And $7,000 will go to website design, development, programming and upkeep.
Roberts emphasized the importance of the proposed movement space. "It's an open room with mirrors," he says. "And we've had belly dance classes, hoop classes, dance rehearsals, meditation. It's a flexible space."
The idea is that members, who join for an annual fee, can manage their own time in the space using a shared calendar. "Hopefully, more people in the community will utilize it," Roberts says.
The entire approach to the project also speaks to the pair's philosophy on the DIY (do it yourself) movement.
"We're more DIO: Do it ourselves," Tuohey says. "The DIY mentality has put a lot of pressure on the individual. Sometimes too much. The average showgoer shouldn't be expected to book their own shows, create a zine, write a music blog. Everybody owes something. What's your talent? If you want to be part of art and music, there's a seat at the table. Work together, even if it's one minute during the day to share an event page."
Tuohey and Roberts hope they can eventually acquire the rest of the building and create artist apartments upstairs, thereby creating opportunities for artist residencies. "We'd love to make the whole thing artistic," he says, mentioning future gardens and murals outside and inside the building.
The Indie GoGo donations will also serve as a donation to the local arts community. Donors will be given gifts depending on their level of donation, ranging from VIP tickets, stickers and T-shirts. Spark is also working with the Alchemical Nursery Project, Inc., a nonprofit sponsor.
It's clear the duo believes in Spark's importance to the community and they want to keep it going for future generations to enjoy. "I want to express the real value of what Spark has become," Tuohey says.
Roberts continues the idea: "Spark provides access. It's a meet point for a marginalized community: the arts community that's non-mainstream. It gives them a place to gather, discuss, dream. Coffee shops are tough; everyone's on a laptop. Bars are loud and TVs are on.
"Spark has provided a space that's open to anyone, no questions asked. Come in. Use this space. Reimagine it. Be together. Love one another. It's really beautiful. I was a student at SU's VPA (Visual and Performing Arts program) 20 years ago and it's really beautiful to see something like this stand the test of time. It's something Syracuse needs. I think every neighborhood needs a Spark."
To donate, visit sparkthearts.com.
Photos courtesy of staff photographer Michael Davis: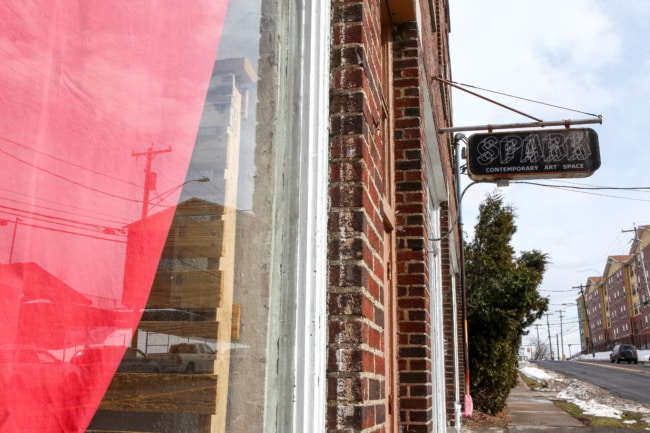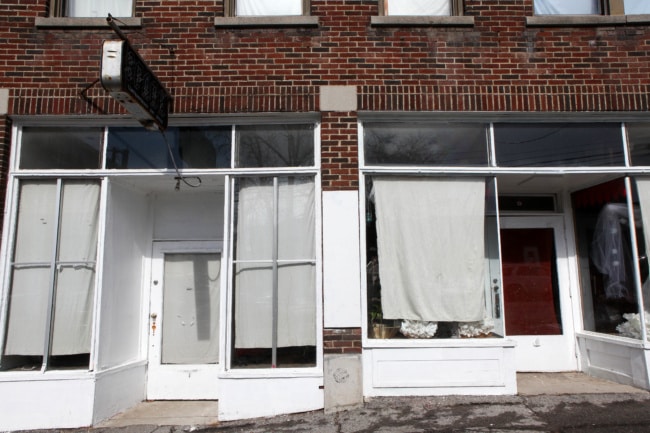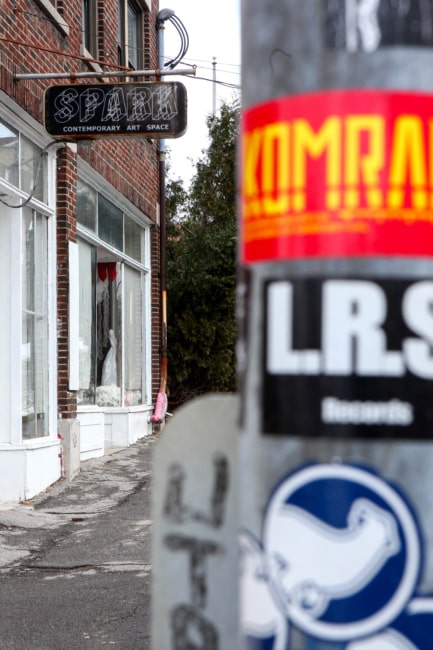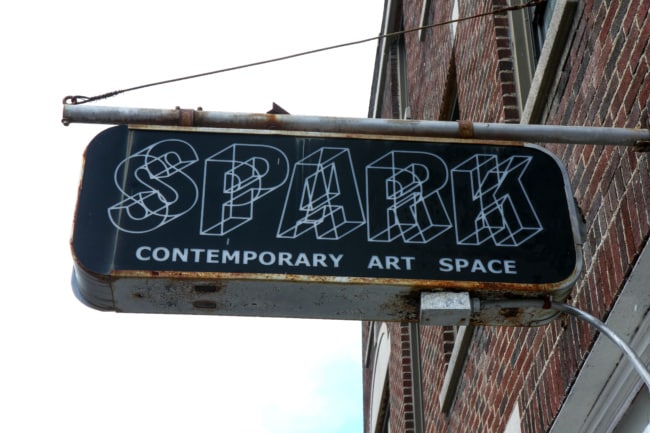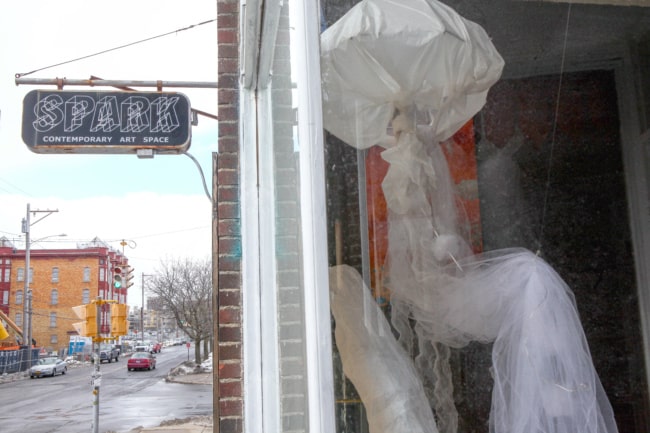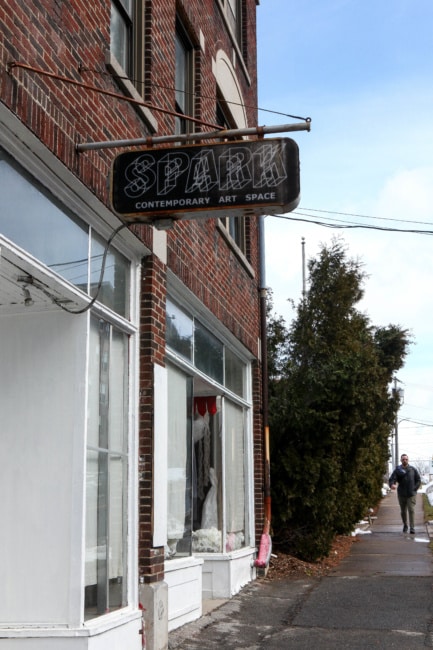 Continue Reading
[fbcomments url="" width="100%" count="on"]