Arts
Screen gems at annual Syracuse International Film Festival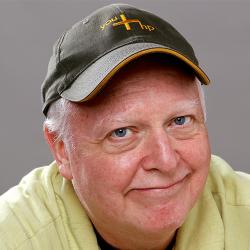 Another cinematic smorgasbord of features and short subjects will be on display during the 15th annual Syracuse International Film Festival.
Everything from new works by budding student filmmakers to classic cinema from the silent era will be presented, along with guest appearances by noteworthy industry movers and shakers. It's no wonder that fest co-founder Owen Shapiro once admitted that mounting the event "was like orchestrating 10 different weddings over a single weekend."
This year's fest, running Wednesday, Oct. 10, through Sunday, Oct. 14, will take place at the Redhouse at City Center, 400 S. Salina St.; Shemin Auditorium, located in the Shaffer Art Building on the Syracuse University campus; and Eastwood's Palace Theatre, 2384 James St. Here are some noteworthy highlights:
Grace Jones
The Syracuse-bred actress, singer and model will receive the festival's coveted Sophia Award during opening night festivities, although she will not be present at the show. Instead, a 9 p.m. Skype interview with the star will follow screenings of the movies Boomerang, Conan the Destroyer and the documentary Grace Jones: Bloodlight and Bami at three separate theaters. Admission to the gala is $40 and includes food and a cash bar.
Wednesday, Oct. 10
5:30 p.m.
Redhouse
Jeremy Garelick
The Hollywood player who has built his own studio at a former Liverpool school will be on hand to discuss the progress of American High, his company that will specialize in teen-geared film projects. Several features have already been shot in Central New York such as last summer's Big Time Adolescence, so feel free to ask Garelick what it's like to hang out with Saturday Night Live's antic comic Pete Davidson. (Uh-oh.) Admission is $15.
Thursday, Oct. 11
6:30 p.m.
Palace Theatre
Silent Movie Night
Three comic short subjects will be screened, including Charlie Chaplin's 1915 A Burlesque on Carmen; bespectacled Harold Lloyd in 1920's An Eastern Westerner; and Buster Keaton navigating a series of jaw-dropping stunts in 1920's One Week. The band Soft Spoken will provide musical accompaniment for the shorts. A music video competition also follows at 9 p.m. Admission is $15.
Friday, Oct. 12
7 p.m.
Palace Theatre
American Dresser
The senior-citizen biker flick that features scenes shot in 2015 at the Central New York Film Hub is now ready for its close-up. Tom Berenger and Keith David co-star in the scenic road movie. Admission is $10.
Saturday, Oct. 13
1:45 p.m.
Redhouse
Hudson
In another road movie (must be a trend), Syracuse native Sean Cunningham chronicles the adventures of two cousins who travel across upstate New York to scatter their late mother's ashes. Director Cunningham's labor of love was filmed on a "very low budget," yet he managed to snag dependable character actor Richard Masur (The Thing, Heaven's Gate) for a small role. Admission is $10.
Saturday, Oct. 13
6:30 p.m.
Redhouse
David and Carol North Schmuckler New Filmmakers Showcase
Eleven short films from students of SU's College of Visual and Performing Arts program will be presented. The late Carol North Schmuckler, who began the showcase in 1988, always distributed homemade chocolate candies to the lucky judges who decided which student projects made the grade. Admission is $10.
Sunday, Oct. 14
Noon
Shemin Auditorium
[fbcomments url="" width="100%" count="on"]