The M&T Jazz Fest 2014 is all about the big and the new. Over the two-day festival to be held Friday, July 11, and Saturday, July 12, two 18-piece bands, two 11-piece bands and one 10-piece band will cross the busy stage. And with gigantic names like guitar legend B.B. King and New Orleans favorite Trombone Shorty headlining the free summer festival favorite, "mega" — a word festival founder and producer Frank Malfitano uses often — might be a more appropriate term.
Jazz Fest is also returning to its Onondaga Community College stomping grounds, where it took place from 2001 to 2011, and switching to a brand-new weekend. Malfitano has also announced new production and operations teams and promises new food vendors, Central New York wines and a craft beer selection. Also bringing in the new: The festival stage will host two local high school phenoms, Julia Goodwin and Nick Ziobro.
"It's really exciting," Malfitano says. "We've got new energy, new ideas, new blood. It's re-energizing the festival and re-energizing me."
Last year's festival took place over the Independence Day weekend at Jamesville Beach Park, its home since 2012. The 2014 edition was moved for many reasons, none of which had to anything to do with a lack in turnout, Malfitano reports.
"I'm glad it happened," he says, regarding the return to the OCC campus, 4585 W. Seneca Turnpike. "People really like the site. We weren't forced. It just came about organically. And the weekend. . . we moved away from late June to get away from commencement, graduation parties, weddings, Father's Day, but we didn't want to get too far into July or August or compete with the Fourth of July."
'We still drew a huge crowd last year," Malfitano admits, "but we didn't want to force people to make choices. We selected a weekend that was clear and we're happy with it. We'll see how it goes. You have to reinvent yourself all the time."
The Jazz Fest lineup is one of reinvention, combining one of the most legendary and long-lasting names in the world with one of the newest musical sensations. "It's a regional exclusive," Malfitano says about the B.B. King booking. "He's not playing Rochester, Saratoga or Canadian festivals. Real royalty is coming and I look at it through a different lens. People's grandchildren are going to be able to go and say they saw B.B. King. He's one of the top five household names and legendary entertainers. He's a name everybody in the world knows. It doesn't happen that often that you get an Aretha (Franklin) or a Ray Charles or a Dizzy Gillespie. B.B. King is in that stratosphere. We're very honored."
Malfitano is likewise excited when speaking about the 28-year-old superstar Trombone Shorty and his band, Orleans Avenue. "They're gonna rock the house," he says. "He is the ultimate NoLa musician."
As for sleeper favorites, Malfitano predicts Raul Midon will leave an impression. "The guy looks like Donnie Hathaway, sings like Stevie Wonder and plays guitar like Jose Feliciano," he says. "Look out!"
This year's streamlined two-day schedule features four acts per night, rather than the five from previous editions. Also stripped from the festival is the educational component, which included full high school jazz ensemble performances and artist clinics. Instead, solo local high school students Goodwin and Ziobro will be featured.
"We want to work on getting the scholastic stage reinstated," Malfitano says. "To be able to have high school bands on in prime time with the same audience, alternating between the main stage, is really much more beneficial to the students. We will hunker down and grow what we're doing this year for next year."
Other changes, including the more organic, healthy food options and craft beer selection, are direct responses to audience feedback. Carrie Lazarus, news anchor on WSYR-Channel 9, will also be in attendance at Jazz Fest. Lazarus, who has worked with Goodwin and Ziobro through her Fund for Extraordinary Talent, will introduce the musicians and go to a live broadcast of the festival. "Everybody who wants to be on TV should show up," Malfitano says.
"This year is about rising stars, superstars and shooting stars," Malfitano says. "If it isn't great, why bother? We raise the bar as high as we can. There are great things going on and people feel good about the community. It's palpable."
Artist Bios:
B.B. King and the B.B. King Orchestra: Called the "King of the Blues," B.B. King is one of the most well-known musical names on the planet. King started performing in 1948 and continues to pull in more than 100 shows per year at age 88. His sound is one that mixes blues, jazz, swing, pop and jump into a sound distinctly his own, performed on his legendary guitar, Lucille.
Trombone Shorty and Orleans Avenue: Arguably the biggest new name out of New Orleans music today, Trombone Shorty (a.k.a. Troy Andrews) continues to take the world by storm with every genre-bending performance. Funk and jazz with pop sensibilities merge to create an infectious sound that has landed Shorty on prominent stages around the world, including the New Orleans Jazz and Heritage Festival.
Big Bad Voodoo Daddy: This 11-piece SoCal swing revival unit brought the big-band sound back to the 1990s and continues delivering their high-energy hits today. Songs like "Mr. Pinstripe Suit," "Go Daddy-O" and "You & Me & the Bottle Makes 3 Tonight" will bring fans back to the swinging sounds of the 1940s and 1950s.
Raul Midón: This singer, songwriter and guitarist from Mexico blends the best of vocal acrobatics, guitar dexterity and grooving beats. The one-man band builds songs through his many techniques, including trumpet solos he creates using his voice.
Igor Butman and the Moscow State Jazz Orchestra: Russia's top jazz player is not only a legendary saxophonist, but also head of an 18-piece powerhouse jazz group. The orchestra, formed in 1999, has performed everywhere from Jazz at Lincoln Center to Carnegie Hall.
Mark Doyle's Guitar Noir: This neo-psychedelic project from local blues, rock and jazz legend Mark Doyle will feature music from his solo instrumental albums, Guitar Noir and Out of the Past. The performance will also feature a five-piece string ensemble (Ally Brown, Leila Dean, Shelby Dems, Michelle Wilcox and Kate Wilkinson), plus Bill DiCosimo on keys, bassist Edgar Pagan, Josh Dekaney on drums and guitarist Terry Quill.
Julia Goodwin: This local high school sophomore has already won Michael Feinstein's 2013 Great American Songbook High School Vocal Competition and performed with the five-time Grammy nominee Feinstein at Birdland in New York City and the Palladium in Indiana. She has been featured on CBS and ABC and has a new album, Feelin' Good.
Nick Ziobro: At age 17, the locally based talent has already worked with Grammy nominee Michael Feinstein and, like the aforementioned Julia Goodwin, won the 2012 Great American Songbook High School Vocal Academy competition. His album, A Lot of Livin' to Do, is on the way, which features jazz greats including Bucky Pizzarelli, Jay Leonhart, Ray Marchica and more. Ziobro has been praised by publications including LA Weekly and the New York Observer.
Jazz Fest Schedule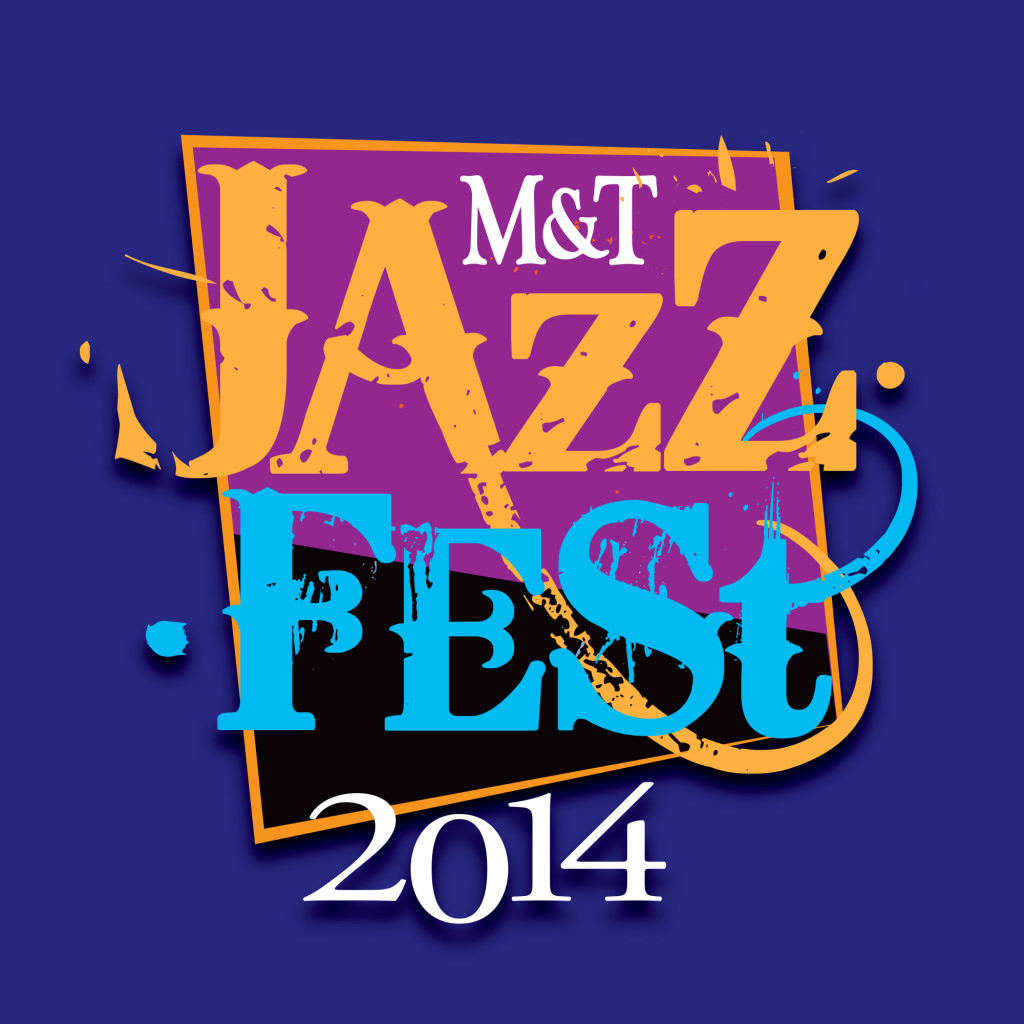 Gates open at 3 p.m. each day.
Friday, July 11
National Grid Main Stage
(Dedicated in perpetuity to the memory of Louis H. Everding)
5:30 p.m.: Julia Goodwin
(Sponsored by the Carrie Lazarus Fund for Extraordinary Talent)
6:30 p.m.: Mark Doyle's Guitar Noir
8 p.m.: Big Bad Voodoo Daddy
9:30 p.m.: Trombone Shorty and Orleans Avenue
(Sponsored by the M&T Bank Charitable Foundation)
Saturday, July 12
5 p.m.: Nick Ziobro
(Co-sponsored by Gianelli Sausage and the Carrie Lazarus Fund for Extraordinary Talent)
6:30 p.m.: Igor Butman and the Moscow State Jazz Orchestra featuring Fantine
(Sponsored by the Society for New Music)
8 p.m.: Raul Midon
9:30 p.m.: B.B. King and the B.B. King Orchestra
(Sponsored by the M&T Bank Charitable Foundation with assistance from the Eric Mulhauser Endowment for the Arts)
10:45 p.m.: Fireworks Display
(Sponsored by Price Chopper)

[fbcomments url="" width="100%" count="on"]