Arts
Review | Evolving settings elevate little-known stage work 'Nevermore'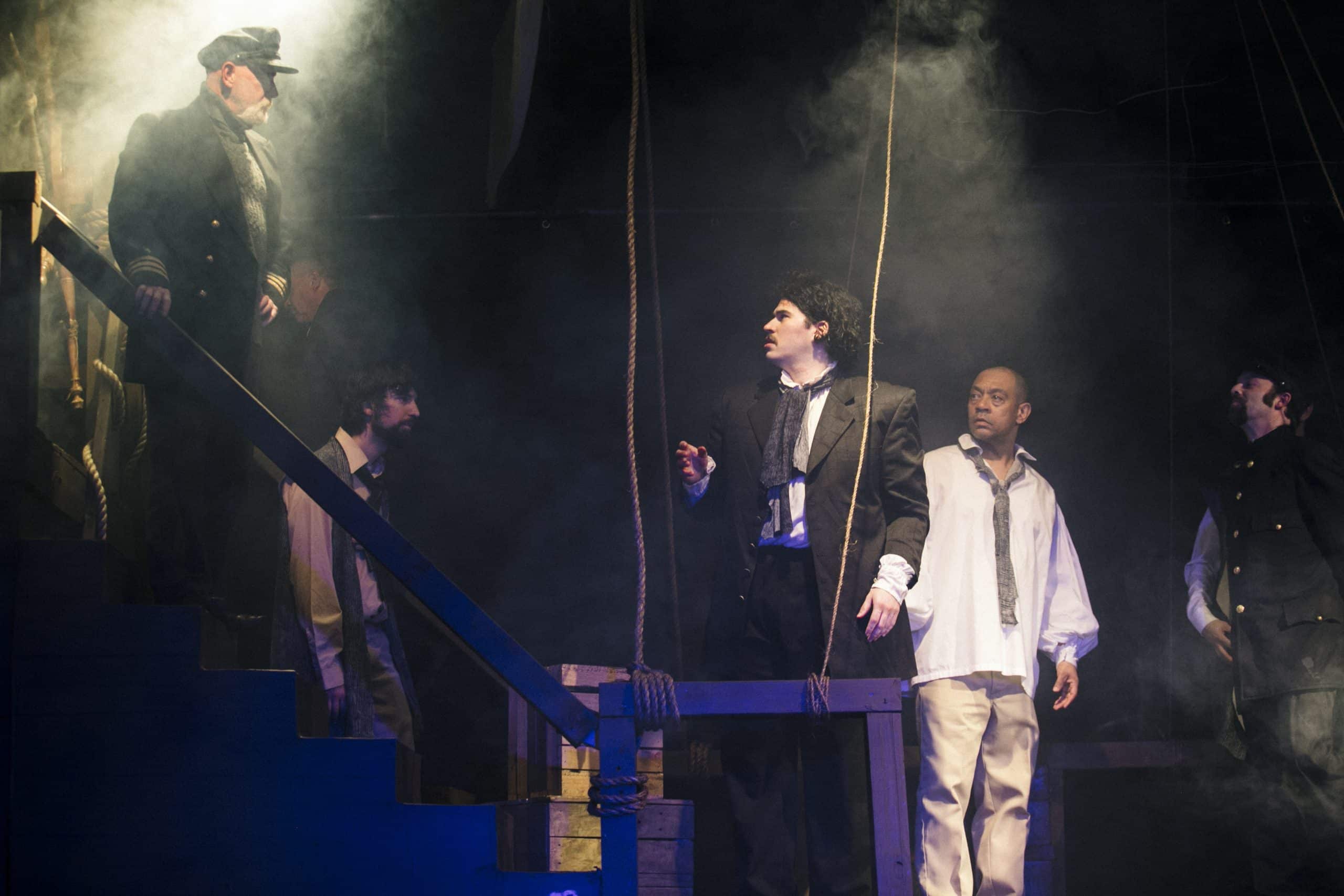 Julian Wiles produced Nevermore in 1994. Professional companies ignored it, but director Christopher Lupia successfully grabs another little-known paths.
Few people knew the dark side better than the subject of the new production from Central New York Playhouse, running through Saturday, Nov. 17. The one-word title Nevermore comes with advantages, even more when the subtitle Edgar Allan Poe: The Final Mystery is added. We know going in who it's about and that it's spooky.
Its author, Julian Wiles, is a prolific playwright who founded Charleston Stage in South Carolina in 1978, and produced Nevermore there in 1994. Since then professional companies have ignored it, and neither Broadway nor off-Broadway opened a door. In his second outing at the helm, however, director Christopher Lupia has again made literary prestige a prime target. His first was George Orwell's 1984 (August 2017) in the neglected Robert Owens adaptation. He favors little-known paths to well-known works.
Poe was only 40 when he died in Baltimore, in October 1849. There are several controversies about his death; Wiles follows the one that Poe (played by a husky Ethan Washburn) was supposed to have left for New York City on a steamer five days earlier and never arrived there. He was found wandering in the street wearing someone else's clothes and murmuring about a man named "Reynolds." Even before Wiles speculates on what could have happened in those five days, he asserts autobiographical connections with all the familiar poems and stories, starting with Annabelle Lee (Lisanne Petracca), who haunts the entire production in a hooded white gown.
Did Poe board what he thought was the steamer under the gimlet-gaze of Captain Amos Nimrod (Simon Moody)? While Nimrod is usually thought of as a hunter in Genesis, the biblical commentator Flavious Josephus says he is an enemy of God and Abraham. We get the picture. While Lupia's default set is the steamer's deck, action tends to sprawl from a lecture hall to a bedroom and banquet tables. By the time we touch on all the narratives, "Masque of the Red Death," "Hop-Frog" or "The Fall of the House of Usher," the set has changed a dozen times, a challenge energetically met by producer Keith Arlington. All that rumbling of furniture, however, undercuts the fog machine and offstage sounds, such as the crow-like call of the Raven.
In less than two hours' running time (with intermission), we hear from 14 men, seven women and two children in 41 speaking roles. Strong presences come from experienced reliables including Lynn King, Michael King, Michaela Oney, Kathy Egloff and David Simmons. Derek Washburn, an experienced supporting player in his first lead, provides the heavy lifting, although he's stronger in the several mad scenes than in the low-keyed dialogue.
[fbcomments url="" width="100%" count="on"]