Arts
Picking Up the Tempo: CNY winter music schedule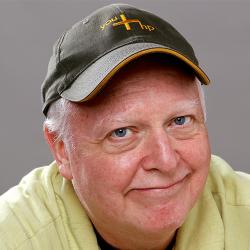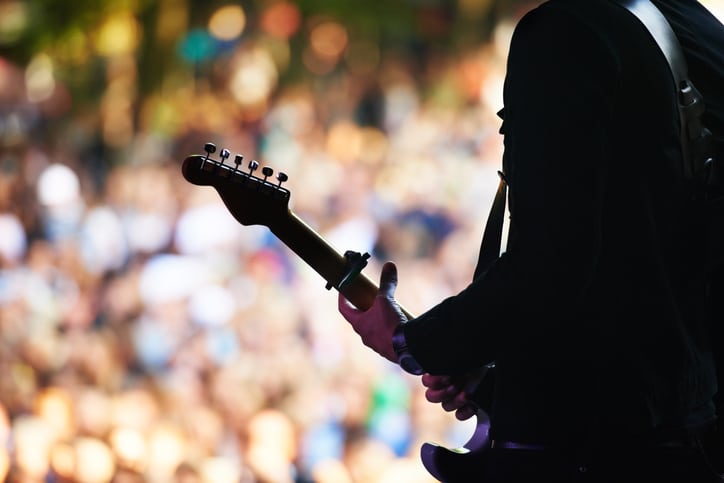 As part of our annual Arts Issue, we're looking at the winter and 2019 season for everything artsy in and around Syracuse. Want to know who'll be jamming out around Central New York this winter? Take a look:
Syracuse
Downtown Syracuse venues gear up early for the fall music season, with David Byrne's Sept. 12 performance at the Landmark Theatre. The Talking Head will be followed by Gaither Vocal Band (Sept. 15) and Bob Weir and Wolf Bros (Nov. 8).
A few blocks over, the Onondaga County War Memorial Arena presents Thomas Rhett (Sept. 21), while the nearby Pirro Convention Center will offer Halestorm and In This Moment (Nov. 23). The Mulroy Civic Center complex (411 Montgomery St.) features a Christmas show with Jim Brickman (Dec. 18) at the Carrier Theater, while the Crouse-Hinds Concert Theater has booked Modest Mouse (Oct. 2), Halloween-timed antics with Alice Cooper (Oct. 6) and Jeremy Camp and Matthew West (Nov. 1).
The Crouse-Hinds venue will also feature many concerts from Symphoria, the Salt City's acclaimed symphonic orchestra. Their Masterworks concerts are slated for Sept. 14, Oct. 5, Nov. 3, Jan. 26, Feb. 16, March 9 and 30, and May 18. The Pops series will be heard on Oct. 13, Dec. 14, Feb. 9, March 23, and May 11 and 12.
Staying in that classical vein, NYS Baroque will feature performances on Sept. 14, Nov. 2, Feb. 22, April 6 and May 3 at the First Unitarian Universalist.
Turning to rock in all of its many forms, the Westcott Theater will present Blind Owl Band (Sept. 14); Ani DiFranco (Sept. 16); Cherub (Sept. 23); Borgore (Sept. 28); Chromeo (Oct. 5); Black Tiger Sex Machine (Oct. 17); the David Bromberg Quintet (Oct. 20); Blue October (Nov. 10); and Celtica Pipes Rock (Nov. 15).
The longtime club Lost Horizon has scheduled Abigail Williams (Sept. 12); Nonpoint (Sept. 14); Jukebox the Ghost (Sept. 19); Terrorbyte (Sept. 21); Iron Chic (Sept. 29); The Fever 333 (Oct. 4); MC Chris (Oct. 5); Ne Obliviscaris (Oct. 11); Palisades (Oct. 24); Supersonic (Oct. 26); Shooter Jennings (Nov. 10) and Palate Royale (Nov. 16).
Regional Venues
Regional venues that are dormant in the summertime really spring into action when the leaves start falling. The Nelson Odeon will present Jonathan Edwards (Sept. 14); Durham County Poets (Sept. 21); The Suitcase Junket (Sept. 29); John Elliott and Dusty Pascal (Oct. 6); Peter Mulvey (Oct. 12); live recording sessions with Mike Powell and Black River (Oct. 13 and 14); Stephane Wrembel (Oct. 19 and 20); Honeysuckle (Nov. 3); Beaucoup Blue (Nov. 16); Andrea Beaton and Troy MacGillivray (Nov. 17); and The Wiyos (Dec. 7).
The Oswego Music Hall will offer performances by the Anthony Joseph Swingtet (Sept. 8); Stuart Fuchs and Sarah Carlisle (Sept. 22); RPR (Nov. 3); The McKrells (Nov. 17); Burns and Kristy (Dec. 1); Delaney Brothers (Jan. 5); Loren Barrigar (Jan. 19); Annie and the Hedonists (Feb. 2); April Verch Band (Feb. 16); Vance Gilbert (March 2); Ceili Rain (March 16); End of America (March 30); and the Burns Sisters Band (April 13).
Casino Shows
The area's casinos also turn up the heat with bookings aplenty. The Vine, the concert venue at Del Lago Resort & Casino, will feature Sawyer Brown (Sept. 7); Blessid Union of Souls and Sponge (Sept 13); Tracy Lawrence (Oct. 6); Jamey Johnson (Oct. 11); Engelbert Humperdinck (Oct. 16); America (Oct. 26); and Firehouse (Nov. 2).
The Turning Stone Resort and Casino has slated these shows for The Showroom: Scotty McCreery (Sept. 28); Howie Mandel (Oct. 19); Tracy Morgan (Nov. 30); Craig Ferguson (Dec. 6); a yuletide show with 98 Degrees (Dec. 13); a Christmastime concert with Frankie Scinta (Dec. 22); The Lettermen (Feb. 2); and Queensryche (Feb. 22).
The resort's sizable Event Center will feature Alison Krause (Sept. 9); the Gene Simmons Band (Sept. 21); Paula Abdul (Oct. 7); Paul Anka doing his songs that were associated with Frank Sinatra (Nov. 3); Elvis Costello and the Imposters (Nov. 7); and Christmas merriment with Donny and Marie Osmond (Nov. 29).
[fbcomments url="" width="100%" count="on"]