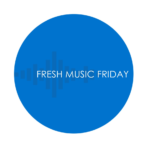 The Milk Carton Kids are an American indie-folk duo from Eagle Rock, California. Singers and guitarists Kenneth Pattengale and Joey Ryan formed the group in early 2011, and continue the folk tradition with skilled guitar picking, sweet harmonies, and thoughtful lyrics.
NPR has described their approach to music as "gorgeous contemporary folk" and "Gillian Welch & David Rawlings-meets-Simon & Garfunkel with a splash of The Everly Brothers."
Listen to "Snake Eyes" (Live at WFUV):
For more of The Milk Carton Kids:
Fresh Music Friday is a weekly series designed to widen your musical horizons, and to give you a taste of artists and music styles to explore. While some of the artists featured here may not be "new," they promise to freshen your catalog of music.
Ty Marshal is the Executive Director at the Center for the Arts in Homer, N.Y — one of the Central New York region's preeminent presenter of the arts and a proponent of community enrichment through world-class entertainment and arts education.
[fbcomments url="" width="100%" count="on"]