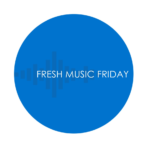 Currently from rural Vermont, Francesca Blanchard spent her early years traveling the globe with her family. Born and raised in France, family journeys have taken her to countries such as South Korea, Mauritania, Rwanda, Kenya, Egypt, Thailand, Australia, Honduras, Tanzania, Guatemala and India.
Her music, sung in French and English, reflects on her travels, both physical and emotional. Her first full-length album, deux visions, was released in October 2015.
Listen to "Rame" from deux visions:
For more Francesca Blanchard:
Fresh Music Friday is designed to widen your musical horizons, and to give you a taste of artists and music styles to explore. While some of the artists featured here may not be "new," they promise to freshen your catalog of music.
Ty Marshal is the Executive Director at the Center for the Arts in Homer, N.Y — one of the Central New York region's preeminent presenter of the arts and a proponent of community enrichment through world-class entertainment and arts education.
[fbcomments url="" width="100%" count="on"]