Soul music talks about life, the reality of every day, personally and within the world. The Diana Jacobs Band delivers these goods on this new album, touching on topics about issues both close to home and beyond.
Jacobs' big voice fills the tracks and the band plays in the soulful styles that inspire them, with audible influences like Aretha Franklin and Stevie Wonder coming through. Some songs sway with the sexy groove that soul is known for, while others burst with power.
The band is comprised of Jacobs (vocals, keyboard), her husband Mettis Jacobs (guitar, vocals), Sue Ferlenda (vocals, keyboards), Fred Gibson (bass), Dave Kuykendall (guitar) and Dave Chitambar (drums). The disc was recorded at Moletrax Studios in Syracuse over the last three years. Production is clean, Jacobs' voice is crystal clear and the soulful mood the group is striving for comes across on every track.
Lyrics are simplistic, at times cliché, but easily relatable. The soft groove of "Trippin'" allows Jacobs to showcase vocal improvisation that stands out, while the sweet harmonies add classic depth within the verses. "It's OK" is beautiful and broken down while "Give It To Me" is straight-up funk and "Wastin' Time" is reminiscent of the jazzy Jennifer Hartswick Band. The album ends on an upbeat note with "Carry Me Away," which attempts to tackle themes about life, love, music and our place within it all.
For a list of upcoming shows, visit dianajacobsband.com.
Amanda Rogers. Heavy Blue (independent)
Within the first two minutes of Heavy Blue, Amanda Rogers is laying it on thick. Although her voice is high and seemingly delicate, the songs are heavy and the lyrics are penetrating: "We all crave what we're fighting for/ We all crave what we've come this far just to die for/ We all crave what we can't afford/ Salt of the sea/ Give me something to quench this thirst in me/ Give me something, give me something that I need."
Her lyrics are the kind of poetry that you could frame on a wall. Rhymes aren't obvious, with metaphors that leave just enough for the listener to apply to their own experience. Rogers is one of the few local artists who write songs that are evergreens, the type listeners could go back and still relate to all over again.
While her 2014 double disc Wild brought the same depth, Heavy Blue feels more powerful. Songs like "Little Girl at the End of the World" are clever and almost cruel in the way they hit on things we don't want to think about: "Monsters in your wake/ No second chances for mistakes/ So, now you'll find your strength when the earth starts to quake/ When the earth does shake/ Now at the end of the world you'll find yourself, little girl."
While Rogers' vocals and lyrics shine, so does her piano playing and the band that backs her. The build-up on "Little Girl at the End of the World" is fierce and strong, with giant explosions that wane back into the sadness of her voice. The contrast is startling and effective.
"Tornado" and "They Will Call it Love" are standout tracks that stab into the heart of the human condition, loving and hurting each other, whether we mean to or not. Rogers has the rare ability to write catchy songs that also communicate on many levels, a true victory for any artist.
For information, visit amandaspiano.com.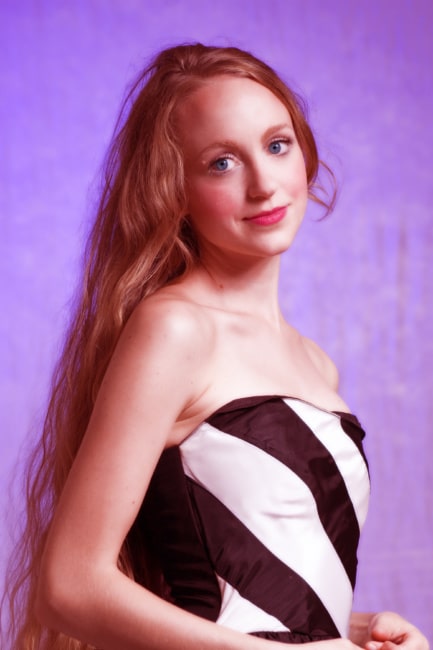 Continue Reading
[fbcomments url="" width="100%" count="on"]