President Donald Trump's anniversary was last weekend, signaling one year since his inauguration. The event came amid a government shutdown, an unprecedented feat for a president whose party also controls Congress, noted NPR.
In honor of the anniversary, the Associated Press created a roundup of events in the presidency. Most seemed unfavorable: his 34 percent turnover rate in upper-level administrative positions, his 39 percent approval rating, and the ongoing mysterious Russian involvement, to name a few. Yet the outlet did acknowledge his GOP victories: appointing conservative Neil Gorsuch to the Supreme Court, creating a large tax cut and rolling back regulations on businesses.
Do you think President Trump has done well for his first year in office?
Here are the results from last week's poll, which asked: Do you think mainstream media should be allowed to grant sources anonymity when covering sensitive issues or topics that could lose them a job?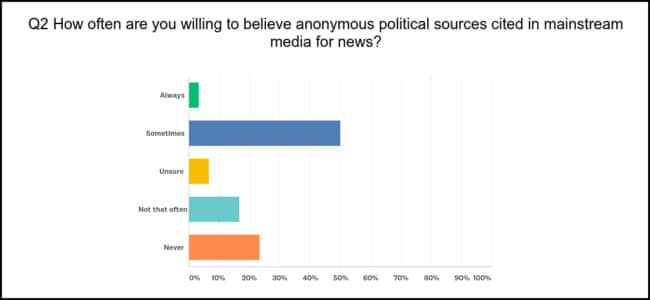 [fbcomments url="" width="100%" count="on"]