Business
Cloud City Does Socko Business At New Downtown Shop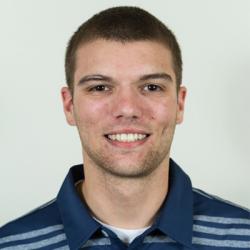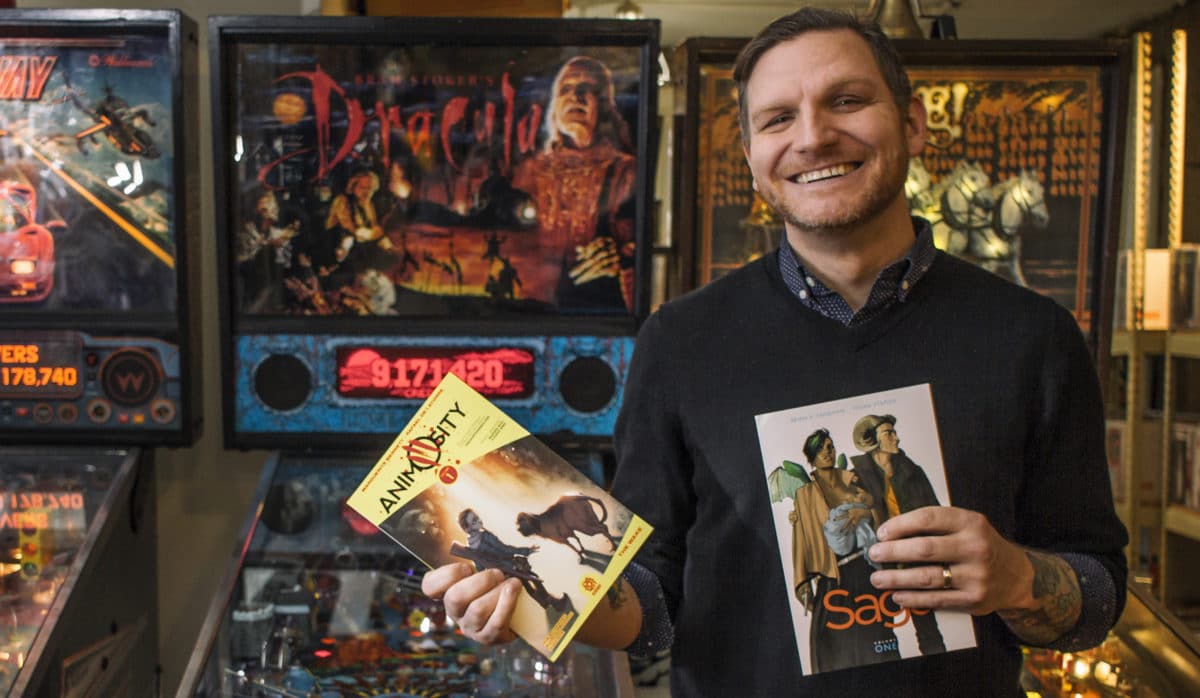 Cloud City Comics boasts four-color fun in Armory Square location.
From the time Syracuse-native Jeff Watkins was using training wheels on his bicycle, he knew that one day he was going to run his own comic book shop.
Watkins' Cloud City Comics started as part of an outdoor shopping strip on Erie Boulevard East for its first three years, then moved to Shoppingtown Mall in DeWitt for the last seven years. Watkins' store even received a nomination last April for the Will Eisner Spirit of Comics Retailer Award, a prestigious honor in the comics industry,
But Shoppingtown's steady decline in patronage and number of retail stores over the years forced Watkins to take a hard look at the business he built up from nothing. This meant the possibility of relocation, as Armory Square started to make the most sense for the switch. Watkins, 41, said he was drawn to downtown's uptick in local restaurants and retail shops.
Adam Gold, the owner of the Funk 'N Waffles food and music venue, and local artist Tommy Lincoln suggested that Watkins should take his business downtown. "They were the first ones to say, 'You're an Eisner nominee. You're recognized as one of the top 18 comic stores in the world right now. Isn't it time for a brand new set of threads?' And they were totally right," admitted Watkins.
The new shop is located above Funk 'N Waffles on 313 S. Clinton St., which was made possible with the help of Gold, who owns the entire building.
Merchandise has stayed the same, including pop culture toys from television shows and movies, action figures, board and card games, and, of course, comic books. Unlike at the Shoppingtown location, Watkins said he is having trouble keeping new items on the shelves, which isn't the worst problem for any relocated business to have.
"I love what we're doing here," he said. "My new-comic wall is empty. Today is Thursday; new-comic day is Wednesday. I have 3 percent of my order left that I received on Tuesday night and put out Wednesday morning, and it's gone 24 hours later."
Watkins has established a new clientele base. While his Shoppingtown regulars still make the trip downtown to support the store, many newbies are discovering the Armory Square fantasy haven by simply walking by.
That includes out-of-towners such as the touring theater company of The Lion King when they were performing the Disney musical last fall at the Landmark Theatre. "It turns out they're a bunch of comic nerds," Watkins said of the actors. "They brought me a Simba Funko (bobble head toy) autographed by the entire cast. It's the only one in the world that exists. And I gave it to my friend as a gift because the dude's awesome. So those kinds of experiences are worth everything."
The biggest difference between the two stores is the square footage of the interiors. Whereas the Shoppingtown location had considerable space for merchandise and gaming tournaments, Watkins has more compact digs on South Clinton. Yet the building does boast distinctive flourishes such as exposed brick on the walls and reclaimed wood floors.
While the walls and floors may initially catch customers' eyes, the clamor of pinball machines is likely what they'll hear first. Syracuse PINheads is the small side business within Watkins' comic shop operated by Ryan Zlomek. The arcade has been part of Cloud City Comics for two years.
"There's a lot of exciting stuff going on right now, and it's bigger than comics," Watkins said. "No other stores have a pinball arcade in them. We pride ourselves in doing what no one else is doing."
Zlomek also noted an increase in players who stumble upon the location while visiting downtown. "The nice thing about being down here is I can focus on the machines," Zlomek said. "I can focus on getting new machines. I can focus on making sure what we have here looks good, fits with the aesthetic that we have."
This new-found freedom has allowed Zlomek to complete his prized project that has been in the works for more than a year. On Jan. 9 he unveiled the first-ever Syracuse-themed pinball machine, which features an Art Deco-styled rendering of the Niagara Mohawk building on the back glass. It was designed by local illustrator Joe Orsak using a 1970s game called Daffy for the body of the machine.
With Cloud City Comics now flourishing, Watkins says he's unlikely to make another move. "A lot of our regulars have been here two or three times now, and they love it," Watkins said. "And we picked up a bunch of new clients from downtown. And we picked up people who don't have cars. Downtown is where they get to shop. They don't get to go out to the suburbs. So business right now is pretty good. I'm having a hard time right now even keeping up with it. So that's exciting."
Cloud City Comics is open Mondays, noon to 8 p.m.; Tuesdays, Thursdays and Saturdays, 11 a.m. to 8 p.m.; Wednesdays, 10 a.m. to 8 p.m.; Fridays, 11 a.m. to 9 p.m.; and Sundays, 11 a.m. to 5 p.m. Call (315) 883-0902 for information.
[fbcomments url="" width="100%" count="on"]