Yemen Tounsi had never heard of Syracuse before he responded to an ad for a bakery position here. The Frenchman, who was living in Austin, Texas, at the time, had to "put it on Google" to see where it was and make sure it wasn't Siracusa, Sicily.
After lengthy correspondence and conversations with Eric Alderman, Tounsi was fairly sure he wanted to come to this Syracuse to help shape the Stoop Bakery Café and put it on the map. And Alderman was confident he had found the missing ingredient in his restaurant team.
"I was looking for someone special; I just never knew I would have the chance to hire someone as special as Yemen," Alderman says now, five months after the reopening of the Stoop. "We interviewed about a dozen bakers and in the interim we hired a pastry chef who we parted ways with four months prior to opening.
"Yemen has a boyish smile, a warm and caring personality and a strong character. We hit it off immediately and there was a fast-forming trust that we each wanted the same thing and that each of us would do whatever it took to reach our mutual goals. That has turned out to be 100 percent true."
Tounsi came for a visit and Armory Square and downtown reminded him of a small town in Europe, especially with the Downtown Farmers Market in full swing in the summer. But the real draw was the opportunity to create an old-world bakery, entirely new to Syracuse, "from the ground up." Under Alderman's wing, he has created a French-style boulangerie and patisserie, with breads, pastries and viennoiserie (pronounced vyen-wahz-REE) baked on the premises each day.
"I came here because of Eric," Tounsi says, "and because I liked the idea of the project. Eric gave me the freedom to do whatever to make it work."
The Stoop Bakery Café's breads include classic, slim baguettes and white, multigrain, whole wheat and Jewish rye loaves with well-browned, crusty exteriors and a dense crumb inside. The signature bread is the Stoop boule, a round loaf burnished with the restaurant's familiar pigeon logo. Special items include brioche, challah (Fridays only) and Tounsi's light and crispy French-style bagels.
Viennoiserie, which originated in Vienna, are flaky pastries, like croissants, almond croissants, pain au chocolat, cinnamon rolls and cream cheese and other specialty Danish, usually enjoyed at breakfast, with coffee. One of the most popular of these items is what Tounsi has named the "Heart Attack,'' a buttery, square-shaped croissant filled with pats of butter and rolled in brown sugar.
Savory choices include a focaccia of the day; meat- and cheese-filled quiches and croissants; and ham and cheese, and turkey, brie and cranberry sandwiches.
The dessert case features an array of "ooh la la" items that change by the day. Tarts are a house favorite and they are as beautiful to look at as they are delicious to eat. Lemon and chocolate tarts make regular appearances, while other varieties rotate in and out. You might find Key lime meringue tarts, Snickers bar-style tarts, raspberry white chocolate tarts, chocolate eclairs, caramelized pecan eclairs, choux a la creme (cream puffs) . . . the list goes on.
"Yemen Tounsi is a pastry god,"' local "foodtographer" Bree Adams, of the Instagram accounts @agirlandherfork22 and @315andbeyond, said in a recent post about the Stoop Kitchen. "I've had at least six different baked items and every one has been a work of genius, perfectly textured, flaky, perfect crumbs, the chocolate, the fillings just a-freakin'-mazing."
Alderman says some customers come from as far as Rochester each week to pick up loaves of the Stoop Bakery Cafe's breads and that for most guests, it's love at first bite for Tounsi's pastries. "Everyone recognizes right away they have never had a croissant or pain au chocolat or Danish or anything like his," Alderman says.
The magic happens in the basement of the three-story Stoop building at 311 W. Fayette St., where Tounsi (and a baking apprentice) work each night to make sure the bread shelves and pastry cases are full when the Stoop opens for the morning rush.
Tounsi grew up in Lyon, France's third largest city, and at age 12 started working weekends and summers in a bakery. At 16, he graduated from Lycée François Rabelais in Dardilly, France, with both baking and pastry degrees.
His dedication to his craft has led him to master baker and pastry chef positions in England, Ireland, Romania, Switzerland, Spain, Corsica, and other places. He has also managed pastry and training programs for two well-known retail groups in Europe, Migros and Real Metro Group.
In 2016, Tounsi accepted a position as master baker at Apple's sprawling headquarters in Austin, Texas. He liked it, but desired more of a close-knit place to hang his hat and make his mark. When time allows, Tounsi likes to walk to and from work and check out downtown restaurants. He's a fan of the pizza at Apizza Regionale (especially the patata pizza, with potatoes, caramelized onions and Gouda cheese) and the chicken wings at Dinosaur Bar-B-Que.
At the Stoop Bakery Café, his mission as master baker is to give customers the basics, like breads and croissants, along with a steady stream of surprises in the bakery case. "I have the freedom every day to make something new and different," Tounsi says. "I don't plan. I never know what I'm going to do."
To see what Tounsi is working on, follow him on Instagram: @yemen.tounsi.
The Stoop Kitchen Bakery Cafe is open Wednesdays through Fridays, 6:30 a.m. to 4 p.m., and Saturdays, 9 a.m. to 2 p.m. The café also features coffee by Forty Weight Coffee Roasters. For information, call (315) 257-7000 or visit stoopkitchen.com.
Margaret McCormick is a freelance writer and editor in Syracuse. She blogs about food at eatfirst.typepad.com. Follow her on Twitter, connect on Facebook or email her at [email protected].
Photos courtesy of staff photographer Michael Davis: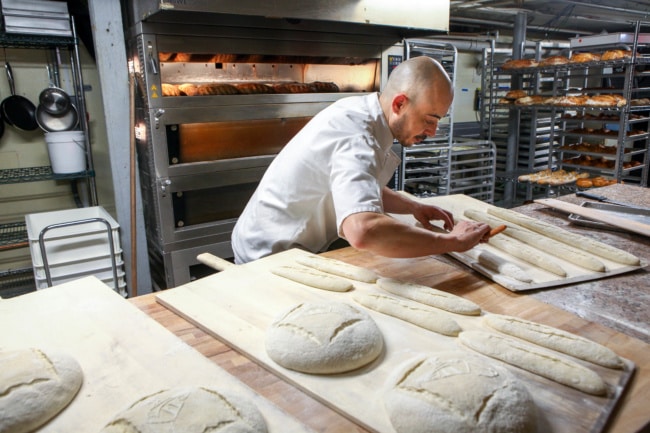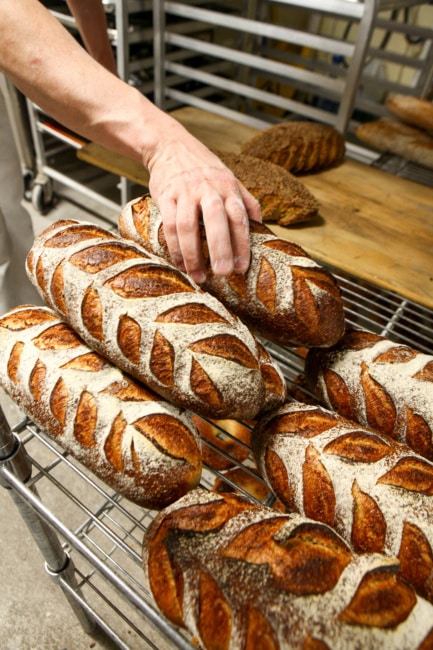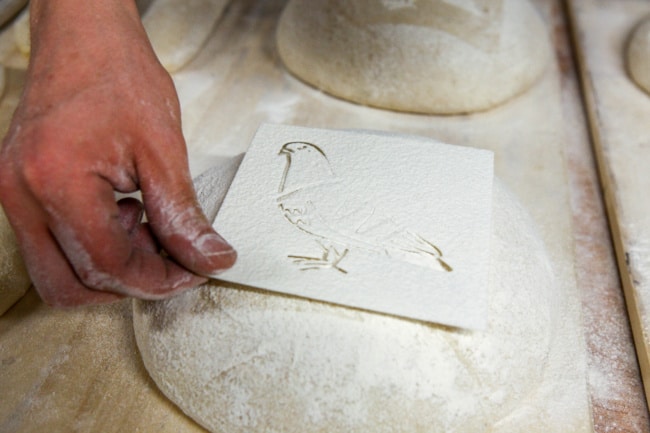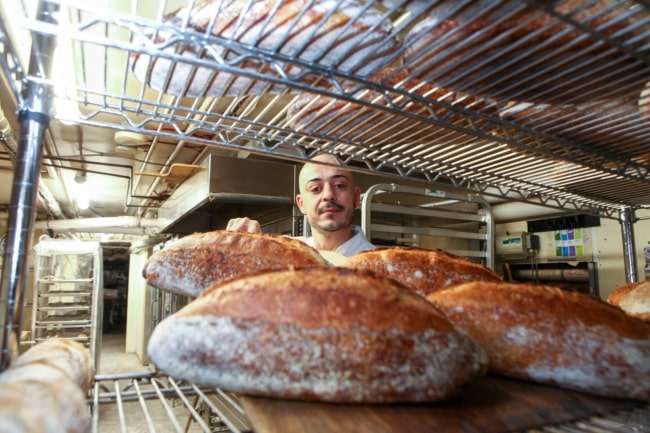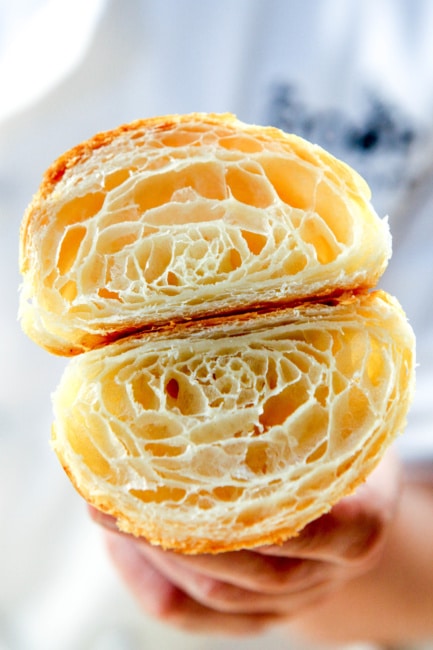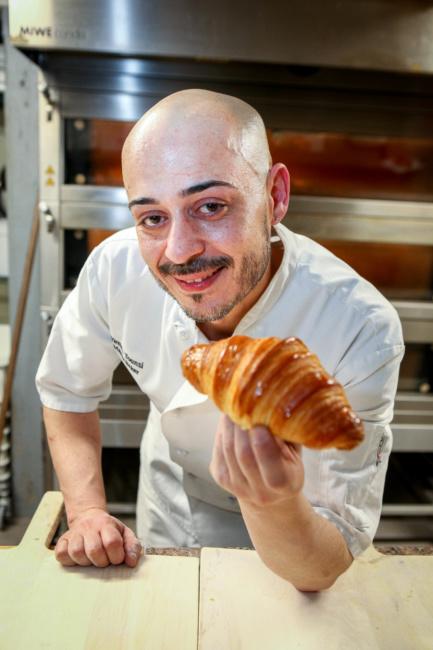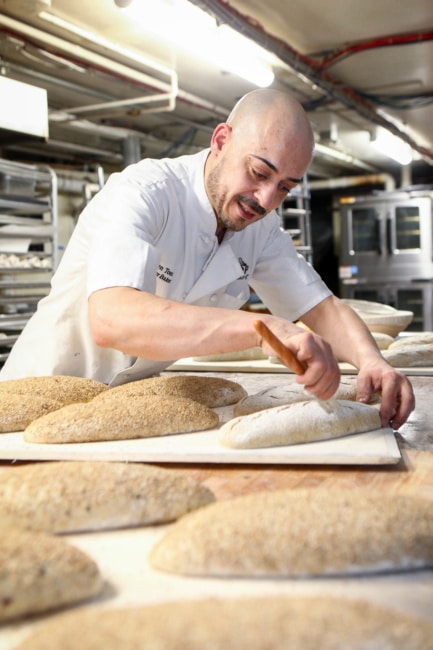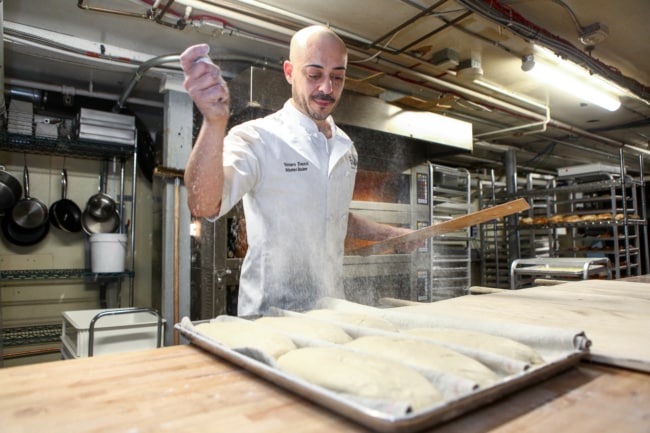 Continue Reading
[fbcomments url="" width="100%" count="on"]