Arts
Ambient rockers Trench blend musical genres for debut album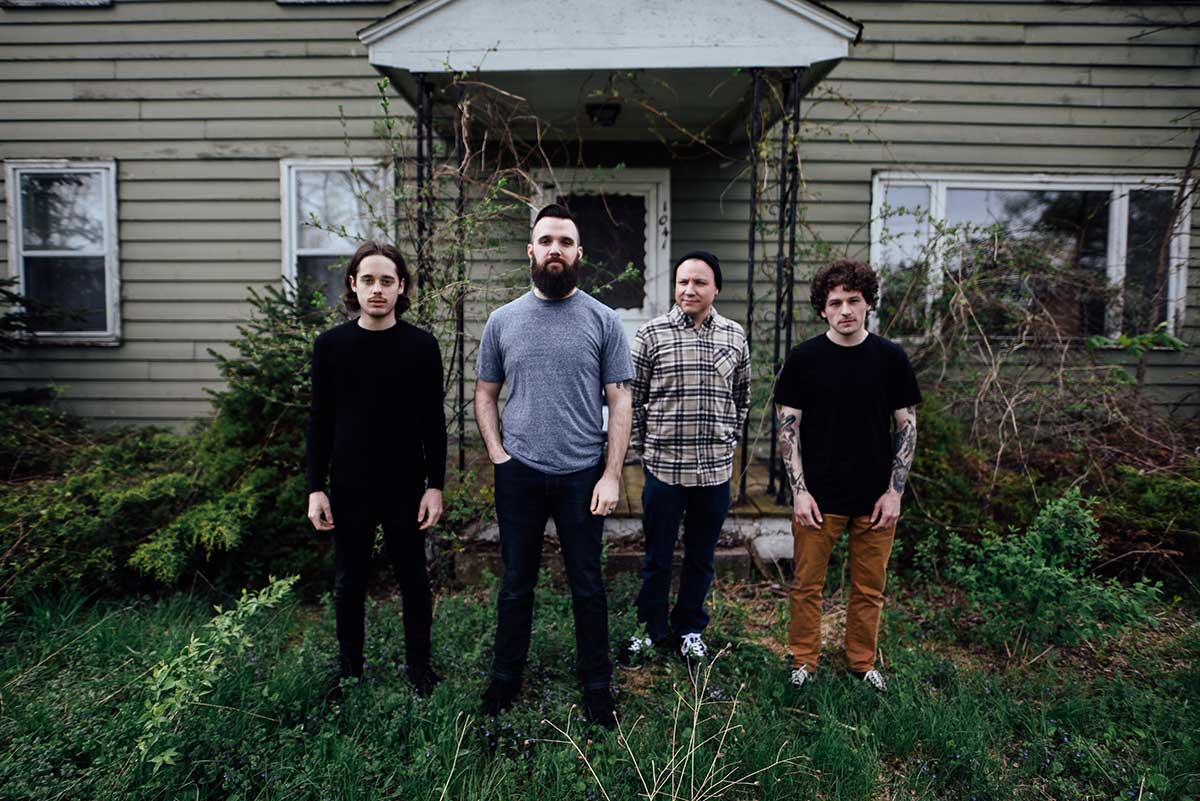 Trench will celebrate their debut vinyl LP release, Ritual Love, with a show at 6 p.m. on Saturday, Dec. 1 at the Lost Horizon.
In the basement of a formerly abandoned, now halfway-renovated factory on Syracuse's West Side, a tiny room overflows with guitars, amps and microphones. The cramped space is illuminated by string lights hanging from exposed pipes. Wires corkscrew around the pieces of equipment, leaving only the occasional glimpse of carpet below. It is here that the local four-piece band Trench rehearses.
The space, although drafty and ramshackle, feels like home to 28-year-old Chris Reilly, Trench's lead singer and guitarist. "I've been coming here for more than two years now," he said. "This is where it all happens."
The outfit, which describes its style as "moody, ambient rock," was founded in late 2015 by Reilly, who at the time was performing solo gigs around Central New York yet feeling uninspired. After years of painstakingly searching for the right lineup, he eventually assembled bandmates Bob Becerra, Ron Ballweber and Dan Sanborn, and that's when things fell right into place.
Trench will celebrate their debut vinyl album release, Ritual Love, with a show on Saturday, Dec. 1, 6 p.m., at the Lost Horizon, 5863 Thompson Road. The concert will also feature a set by Jimmy Stadt, frontman of Polar Bear Club, a post-hardcore band that originated in Syracuse and has gained national popularity, along with support from three local bands, Goodnight Forever, Difficult and Lily Grave. Admission is $10 in advance, $12 at the door.
While Trench is currently flourishing within the local music scene, it was an uphill battle to get to this point. Three years ago, Reilly posted a flyer at Gorham Brothers Music store looking for other artists to form a band. By the time he arrived home from the shop, he already had received an email from local bassist Becerra. The two met to have a "preliminary jam session," and immediately hit it off.
The duo then began hunting for a drummer and a second guitarist to match their vibe, although this was not a smooth endeavor. "We had so many musicians come and go," Becerra recalled. "They either moved away or weren't that interested and me and Chris were just left to pick up the pieces when people quit."
It wasn't until 2017 when Reilly and Becerra hooked up with guitarist Ron Ballweber and drummer Dan Sanborn and began making music together. "It was the first time I felt really connected both musically and personally," Reilly said. "Before it never really felt natural. I kind of felt like 'you play this and you play this' but everything felt solid once (Ron and Dan) came in. Now it feels like we're actually playing off of each other instead of just in a room together. It's like we finally have our true band."
Ritual Love features a shoegaze, rock and dream-pop blend of genres. The nine dynamic tracks on the LP are both loud and delicate, gritty and gentle, and exactly what Reilly, who is Trench's primary songwriter, hoped his work would one day sound like.
"I knew I had good material," he said. "And once we got the right people to play it, it became exactly what I expected it could be."
Scott Dixon, a deejay with WAQX-FM 95.7 (95X), has been playing Ritual Love on his Locals Only radio program since its release. The band credits their growth in the local music scene to Dixon's unwavering support and the considerable airtime he gives them.
"You can actually see how much hard work, love and dedication they put into their craft," Dixon noted. "It's refreshing. And it deserves to be rewarded with airplay and the ability to have someone (the band) can rely on in media to help get the word out about the music."
Trench has no plans of slowing down now that they have finally established their dream lineup. Even though Ritual Love just came out, there are already five or six songs that Reilly has begun working on.
"I'm hoping that we can keep the momentum going and not wait too long to put something else out," he said. "Now that we have our final form, it feels right."
[fbcomments url="" width="100%" count="on"]