Cover Story
'You're not done yet': How a Syracuse mentor changed a life for the better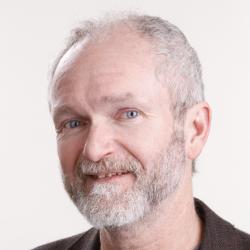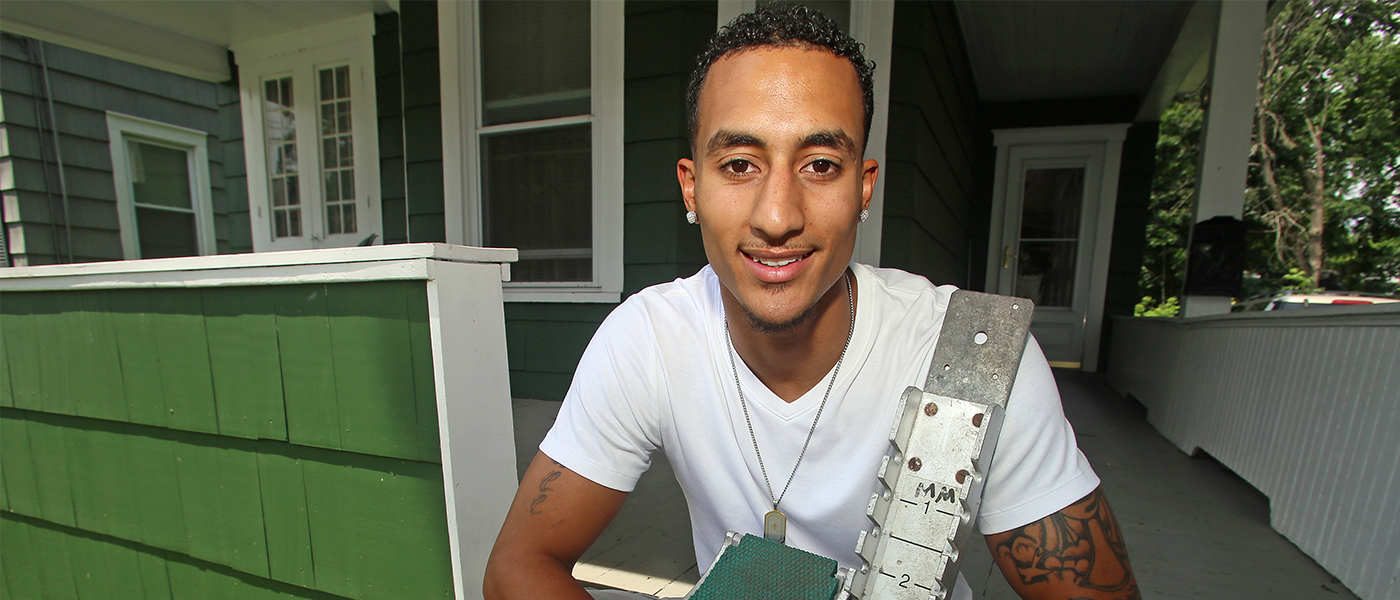 Student-athlete Wendall Williams talks about the moment the light went on.
"I hear you're not in school. We need to talk."
Wendall Williams stopped pursuing his dreams until his mother called Will Dowdell to help bring him back on course. Reporter Ed Griffin-Nolan tells their story.
Wendall Williams isn't the only kid who grew up on the South Side of Syracuse dreaming of playing one day in the NFL. And he isn't the only kid who hit a point that made him give up on that dream.
But today, Williams, a 2008 graduate of Bishop Ludden High School, is back on track, winning championships and academic honors thanks to a mother who wouldn't let him quit on himself, neighbors who cared and a mentor who came into his life just when he needed it.
Two years ago Williams was driving a truck, having dropped out of both Morrisville State and Onondaga Community College.
Now he's on the dean's list at Herkimer Community College, where he won six national championships in track and field and was chosen for the all-tournament basketball team at the national junior college championships. Just last week, SUNY Chancellor Nancy Zimpher honored him with the Chancellor's Scholar Athlete Award, given to students who excel both in class and in sports. This week, Williams, 23, is going to Kentucky to visit the University of the Cumberlands, where he has been offered a full scholarship based on both sports and academics.
People who saw him play high school football and basketball at Bishop Ludden knew he was destined for great things. As a junior, the swift wide receiver caught 17 touchdown passes. In his senior year, he corralled 28 TDs from his quarterback, Connor Sweeney, taking their team to the state title. At the time, he was 5-foot-10  and weighed 145; today, he has grown an inch and tips the scales at 170.
"He was such a huge part of that team when they won the state championship," says Ann Rooney, a neighbor whose son, John, played with Wendall in youth sports. She saw something special in the polite boy who became part of her family over time. "Wendall understands people well beyond his years."
But his standout performances in the arena weren't matched in the classroom.
"I was a bad student in high school," Williams says. "I didn't care about academics. I was a D student. I thought my athletic ability would get me through."
Playing Pop Warner football and Southside Little League baseball, he made friends with kids who lived in Strathmore, most of whom attended Catholic school at Most Holy Rosary. When he came to his mother, Claudinne Clarke, with the idea of going to Ludden, she didn't balk. Already working a full-time position as a sterile processor for the operating room at Community Hospital, she took on a second job working evenings with a cleaning service. (Now she works in the VA Medical Center).
In all his years at Ludden, Williams' mom never missed a game or a meet. She'd finish her cleaning job early on Friday nights, meet with her older son Tarod and travel to wherever Wendall was playing.
Tarod, 31, a construction worker, was a big influence on his young brother.
"Wendall would always go to Tarod when he needed a man," says Clarke. "He'll say, 'That's my Dad.' "
Wendall's father, who lives downstate, has been out of the home since Wendall was in ninth grade. Nonetheless, he chipped in to help pay the Catholic school tuition. Like all four of Clarke's other sons, Tarod went through the Syracuse City Schools.
"The public schools were OK," she says. "Now I hear they have problems, but I think that starts at home, and the kids bring it to school."
"I was given a great childhood," says Williams. "I was raised by a beautiful woman who made me a man."
But when things got tough in school, he wasn't ready to do the work.
Williams liked the city schools (he started at Roberts K-8, just blocks from his home, on Glenwood Avenue) but he never applied himself to his studies. For him, it was all about playing ball and about his friends. There were temptations at Corcoran, but he managed to avoid them. "Being in public school, you can go off with the wrong crowd." He wanted to go to Ludden because that's where most of his friends were going. But even after the switch to Ludden, he says he barely paid attention to his schoolwork.
Clarke grew up in Brooklyn, the daughter of a New York City police officer. She came to Syracuse as a young woman and raised her sons to stay close to home. "I didn't let my kids out. They played sports." Money was always an issue, but every night she made sure they had a home-cooked meal. Her kids didn't drink soda, didn't drink juice. "I gave them water with dinner, and a cup of milk at night. They would wear their baseball cleats for football, because I didn't have money to be buying them different cleats for each different sport. And we did that thing where we'd buy the cleats a half size too big, and I'd tell them that they would have to grow into them."
Williams says that what he learned most by splitting his high school years between Corcoran and Ludden was how to operate in a variety of social settings. "I've got the best of both worlds. I'm in the city scene every day after school. Ludden gave me another scene to get to know. I could network more. I know a lot of people in the suburbs. It's very different from the city. In the city, there's lots of distractions. (At Ludden), everybody is there to work. But I always know where I'm from."
He chose to attend Morrisville State because of football, but when he got there, he clashed with his coach. He describes the coach  — Terry Dow, who has since departed the college — as a tough, no-nonsense type of guy. The way Williams saw it, the coach talked down to his players.
"I was young and immature, not ready for that kind of coach. I left after the fall, enrolled at OCC. I went there two semesters and did nothing."
He lived back at home for a time and found it too easy to get distracted by other things. "A lot of friends would say to me, come on, you can skip school, let's do something else. And so that's what I did." He enrolled at Hudson Valley Community College, but lost his financial aid after dropping too many courses.
He took a job driving a truck. That was good money. He thought he was all set. But his mother knew he wanted more.
"I saw he was wasting all that talent," says Clarke. "He was wasting his brains. He would say, 'I'm OK driving trucks,' but I knew he wanted to go somewhere. He just didn't know how."
Clarke remembered Will Dowdell from years before, when Williams had played ball at the Southwest Community Center. "I knew he was a very good mentor, and he works well with children. Sometimes it takes someone besides your parent." She called Dowdell, a vice principal at Jamesville-DeWitt High School who grew up in the city and worked for years in Syracuse City Schools, including at Fowler High School.
One day, driving around in a friend's car, Williams looked down at his phone and saw a call coming in from Dowdell.
"I had met him once at a basketball tournament at Southwest Community Center. But that was years ago. Now I'm 21 and I'm in the car with my friends, and I see Mr. Dowdell is calling me. I told my friend to turn the music down."
It was a moment.
"He said, 'What are you doing?' He said, 'I hear you're not in school. We need to talk.' He came the next day to get me. We went to eat. He said, 'You've got a lot of athletic ability. You're wasting your talent. We need to get you back in school, get you on the field, get you on the court.' "
"Then he said something, this one thing. He said to me, 'You're not done yet.' Up until that point, I was cool with being a guy saying, 'If it happens, it happens,' and when he said that, I realized that I was wasting my talent."
"It took me to see someone outside my family who believed in me. Sometimes, it just takes something like that. I know he cares and he wants the best for me. When he said I'm not done yet, it just hit me."
Since enrolling in Herkimer, Williams has been on the dean's list four semesters running. He majors in business sports management and lives in a house just off campus with some of his basketball teammates. He's a three-sport athlete. This year, at the state championships for junior colleges, he took the 100-meter dash, the 200-meter dash and the long jump and was a member of the first place 4×100 relay team. Last year, he also took the 100- and 200-meter titles. He is the captain of the basketball team, and shot a phenomenal 71 percent from the field in the recent championship series.
If all goes according to plan, he'll enter Cumberland as a junior with two years of eligibility remaining. He wants to play football, and two years from now expects to be ready for the NFL draft. He isn't ruling out a run at the 2016 Olympics. His personal best time in the 100-meter dash is 10.51 seconds, barely a quarter second from an Olympic qualifying time. His best shot at the Olympic team might be in the long jump. His personal best of 25 feet, 2 inches set the national record for the Division III championship meet. According to Williams, with the right training, he can improve to 26 feet, 4 inches, which would earn him a spot at the Olympic pre-trials.
Whether he's training or studying, he says, he always pictures Dowdell — whom he calls both a devil and an angel — taking the ride with him.
"He's on my shoulder making sure I go toward my dream. My dream is to play in the NFL. He always instilled in me the desire to do whatever it took. He turned the light on in my head, and he's driven me to do the best I can."
And the woman who made the call to his mentor at just the right time?
"My mom is amazing. She's a saint."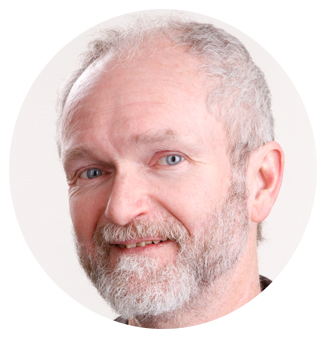 Ed Griffin-Nolan is a journalist who believes we have to ask the hard questions no matter whose interests are at stake.

[fbcomments url="" width="100%" count="on"]