News
Trump's Russian remarks at Helsinki spur local vigil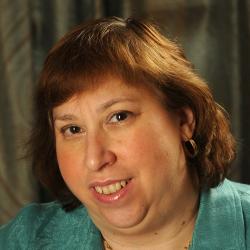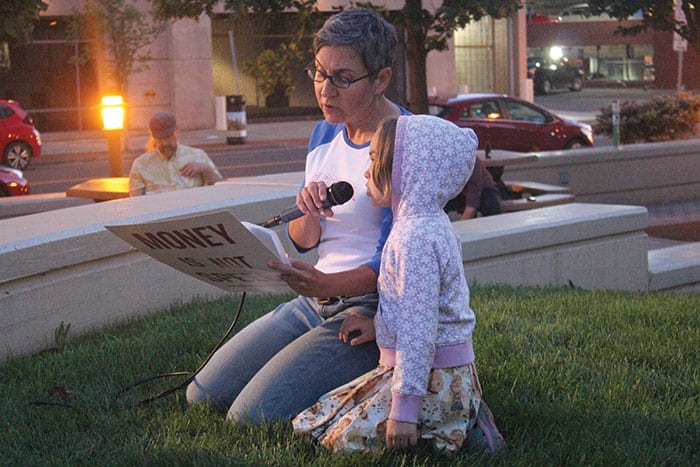 After President Trump challenged the U.S. intelligence community's assessment that Moscow interfered with the 2016 election during a news conference after the Helsinki Summit, pundits argued whether it's appropriate to apply the words "treason" and "traitor" to the 45th POTUS. About 120 people at the Syracuse Confront Corruption vigil on Wednesday, July 18, seemed to have no qualms about that language.
"Nyet my president," read a handmade sign one participant carried at the James M. Hanley Federal Building. The Syracuse candlelight vigil was among about 150 nationwide to challenge conflicts of interest, ethics violations and the abuse of government offices for personal gain. The event came several days after the Justice Department announced indictments against 12 Russian nationals as part of special counsel Robert Mueller's investigation. The indictments accuse the Russians of engaging in a "sustained effort" to hack Democrats' emails and computer networks.
For Marlena Mackie of Syracuse, Trump's remarks at the Helsinki press conference exonerating Russian President Putin were the last straw. "Our president is a traitor and our country is not for sale," she said. "He was up there siding with the Russians."
Mackie and her mother, Constance Bourne of Syracuse, have participated in several anti-Trump events since his election. Bourne has questioned Trump's allegiance to the United States since his July 2016 news conference, when he encouraged the Russians to "find the 30,000 emails that are missing." That same day, Bourne noted, the Russians who were indicted attempted to break into Hillary Clinton's private servers.
"I've been waiting for everyone to catch up," Bourne said. "It used to be you could trust the government to protect you."
Wanda Abrams of Onondaga attended the vigil because "I believe democracy is under attack." Congress, including Republican Rep. John Katko, she said, "is not doing its job." She would like to see Congress do more to confront Trump. "No man is above the law, even if he's sitting in the White House," she said.
Dana Balter, Democratic candidate opposing Katko for the 24th Congressional District, drew cheers as she spoke, directly challenging Katko. "There's no question whose side I'm on," she said. "I stand with the constitution. Whose side are you on, John?"
"Day-na, Day-na, Day-na," the crowd chanted several times. "Boo," the crowd hissed in response to Katko's name.
"Vladimir Putin's government attacked our democracy," Balter said. "It attacked our country and it attacked its citizens. John Katko and his party have done nothing to (protect) the 2020 election. Are they serving Donald Trump and Putin? Or are they there to serve America and its people?"
Katko describes himself as a moderate, and in a 2018 campaign ad released in early July, he touted his bipartisan record. But his votes support Trump's positions 89.5 percent of the time, according to the website FiveThirtyEight.
Randy Potter, regional director for Central New Yorkers for Trump and longtime local Republican committee member, stood at the edge of the rally, observing what he called "the entertainment." He remains committed to Trump. "There's never been a president stronger on Russia than Donald Trump," he said.
Nearby, protesters held candles, which organizers described as the "shining light of hope on our democracy." What was Potter doing there? "I gotta find out Dana's talking points," he said
Renée K. Gadoua is a freelance writer and editor. Follow her on Twitter @ReneeKGadoua.
[fbcomments url="" width="100%" count="on"]