Art
Weekend festival gets crafty during downtown's annual Arts Week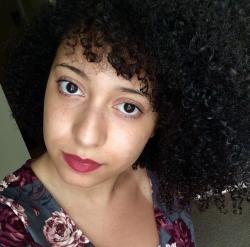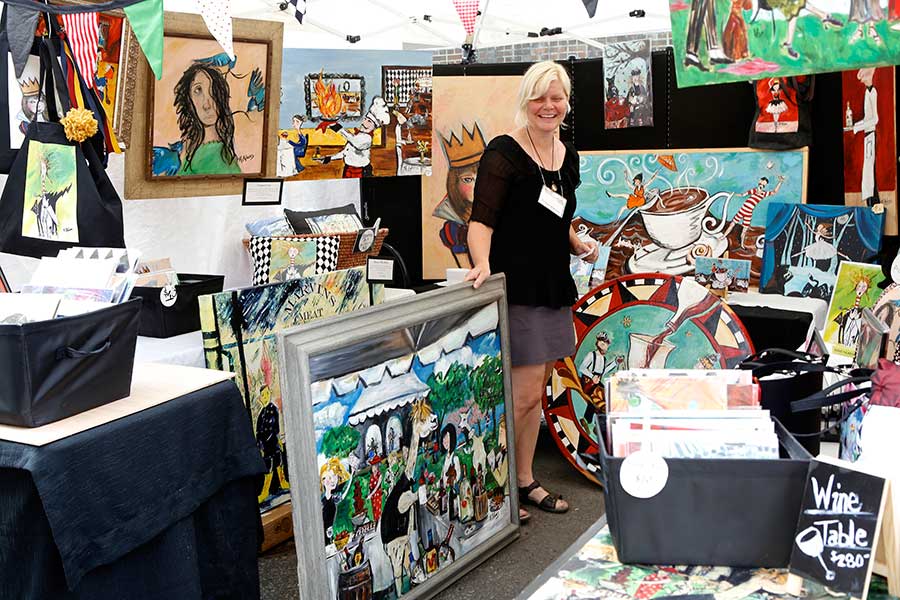 With the historic Landmark Theatre on South Salina Street and the Everson Museum of Art on Harrison Street as its borders, downtown Syracuse has been flourishing with an array of arts. Recent developments like the Redhouse's move from Armory Square to South Salina, the opening of local craft business Wildflowers Armory and the reimagining of 40 Below as Adapt CNY have only strengthened the creative hub.
But for many who don't live or work in that part of the city, these things could be overlooked. That's where Arts Week comes in.
"We get to experience that year-round, so Arts Week gives downtown Syracuse a platform to showcase that vibrancy," said Alice Maggiore with the Downtown Committee of Syracuse.
The 10-day program is an all-out display of culture and visual and performing arts, with the week's crown jewel being the AmeriCU Syracuse Arts & Crafts Festival, held this year on Friday, July 27, through Sunday, July 29. The artisan showcase's 48th year will feature more than 170 artists from across the United States and parts of Canada, Maggiore said.
But the craft fair wasn't always the booming event it is today. It began as a humble showing from a small group of local merchants and craft workers, as they set up their own displays on large panels along Salina Street. Only about 50 people participated, according to Laurie Reed, the festival's current director. The Downtown Committee of Syracuse took over the operation of the fair 40 years ago, and it eventually moved toward the heart of downtown.
The festival's many white tents and long tables will trail along East Onondaga and Montgomery streets, forking out at Columbus Circle. More than 400 artists submitted portfolios to an online database for consideration, with a secret jury narrowing down the candidates, Maggiore said. The works, a mix of mediums and themes, all fall into seven categories: two-dimensional art; photography; sculpture and metalwork; ceramics, glass and mixed media; fabric, fiber and leatherwork; jewelry; and woodworking.
Alexandra Abovyan from Pennsylvania will showcase her origami art, but these aren't your normal paper cranes. Her works feature more than 100 pieces of paper bent and folded into bright wreathes, flower balls and detailed animals such as pandas and rabbits. Sometimes she throws in LED lighting for pizzazz.
Kathleen Scranton of Connecticut brings a literary flair with her handmade purses. Her company BeeZ by Scranton repurposes vintage books into handbags, and the pages get turned into paperbacks so you can still read them.
Stuart Crandall's works from High Fidelity Prints will bring back the local spin, with poster designs that scream Central New York. Crandall is a Seneca Falls native, and his stylized works offer a hodgepodge of 1950s-style pinup scenes and modern, minimalist statement pieces for the big upstate cities. One tri-color poster reads "Love Syracuse" in bold lettering on a solid gray background, with the "O" replaced by a bright orange.
"It's so interesting to meet these people who do this for a living," Reed said. "The quality of work presented at this show isn't something you can get at other shows."
Tying it back to the city are the wealth of street performances, family activities and musical acts happening concurrently throughout downtown. The Redhouse is inviting people to stop in and paint props that will later be part of an art installation in their lobby to promote the production of Peter and the Starcatcher, running Aug. 3 through 5. The Syracuse chapter of Urban Sketchers will be posted up at Columbus Circle to draw the festival action in real time. The Syracuse New Times will hold its annual Street Painting contest along Montgomery Street on Saturday, where fairgoers of all ages can create a chalk art display along the sidewalk for the chance to win a cash prize.
And strung up in the courtyard between the State Tower Building at the Atrium will be a wealth of paper lanterns, which will be familiar to attendees of last year's festival, Maggiore said. The community was invited to write messages of hope for the city, and now they'll be displayed for everyone to see.
"Our hope is when they walk to the Jazz and Wine Festival or the ECOfest, they'll be able to walk through that square and really see how arts connects the area," Maggiore said.
The Arts and Crafts Festival runs Friday, 10 a.m. to 6 p.m., and Saturday and Sunday, 10 a.m. to 5 p.m. A full exhibit directory and event map, along with a listing of Arts Week events, can be found at downtownsyracuse.com.
[fbcomments url="" width="100%" count="on"]