Art
Chalk art hits the pavement during Street Painting festival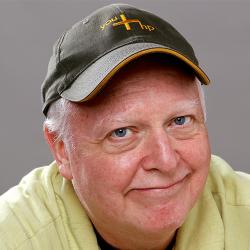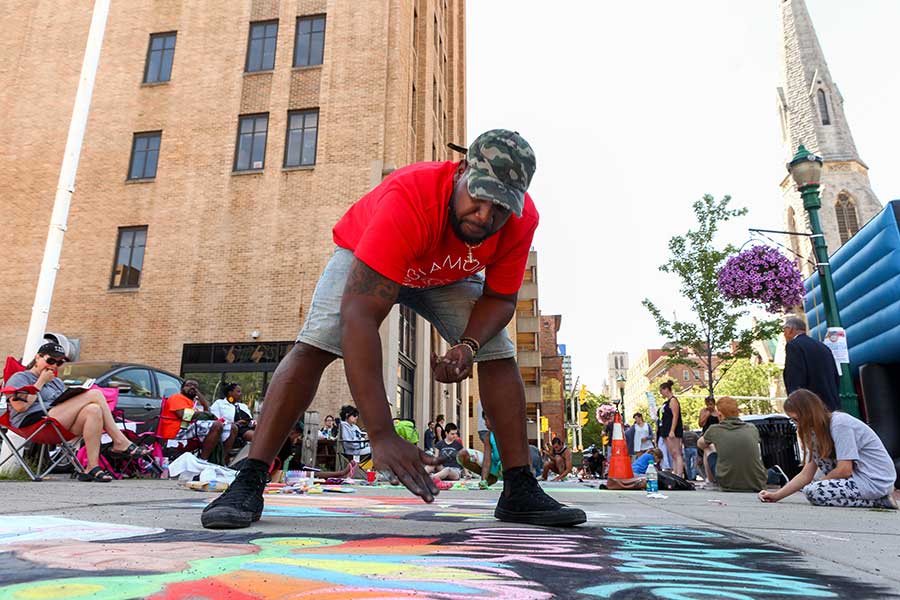 Colorful chalk artwork will again adorn the sidewalks of Montgomery Street in downtown Syracuse (at least until some rain will inevitably wash it all away) during the 28th annual Street Painting Festival, presented by the Syracuse New Times and Famly Times. The event runs Saturday, July 28, 8 a.m. to 3 p.m. The rain date will be Sunday, July 29.
Street Painting has become a popular tradition during Arts Week, which celebrates the local and national culture of the arts with festivals, performances and gatherings at Hanover Square, Columbus Circle and Clinton Square.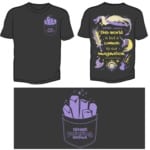 Artists of all age groups can participate, with categories for adults, teens and youth ages 12 and under. Teens and youths both pay $10 for preregistering, and adults pay $20. The price is upped by $5 on Saturday. To preregister, visit CNYTix. Chalk will be provided, although bringing extra is always encouraged.
T-shirts designed by the award-winning Syracuse New Times creative team will be available for $15. For each shirt sold, $5 will be donated to Wanderers' Rest Humane Association, Inc., a Canastota nonprofit where pets can be adopted. There will also be a 50/50 charity raffle.
Prizes will be given out to the first- and second-place winners for each age group. Adults receive $150 and $75; teens come home with $75 and $50; and youths win $50 and $25. An honorable mention for each group and people's choice will also win gift cards and other prizes to area businesses.
Entertainment for the day includes Coco the Clown and her face-painting skills. Local artist and designer Tommy Lincoln, whose work can be seen throughout Central New York, including designs for Mayor Ben Walsh's election campaign and Glazed and Confused, also said he plans to come down with his family.
"(Street Painting) gives a chance for a lot of people to explore downtown with their kids," Lincoln said last year. "It adds pops of color to the city. Everybody is smiling and having a good time, and that's what it should be like."
[fbcomments url="" width="100%" count="on"]