A few things going on in tech.
#Selfie Toast
Just when you thought this trend couldn't get any crazier, now for just $75, Burnt Impressions will let you eat yourself. #truestory
Nasir Ali, CEO of Upstate Venture Connect is scheduled to speak at the Global Innovation Summit February 19. Ali will accept the Global Ecosystem Award at the event on behalf of the work the organization has done to instill growth through startups and entrepreneurism in Upstate New York.
Social Media Breakfast Syracuse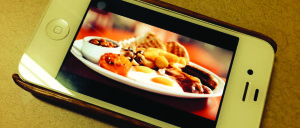 The local chapter of the national organization led by Kevin Morrow, a communications professional at Syracuse University, recently held a "Social Media and Neighborhoods" event at Laci's Tapas Bar on Hawley Avenue. The event featured a panel of local community organizers speaking about how social platforms such as Facebook groups and NextDoor have become effective means for community watch, organizing garage sales, and speaking about other common interests. Complimentary breakfast and (amazing) French press coffee was provided by Laci's.
Future events include discussions such as social media and religion, film (March 5th, Palace Theatre), marketing (Eric Mower Assoc., May 7th), a round table event, and more. A "Social Media and Virtual Reality" demo will be held next Wednesday at SU, presented by Dan Pacheco and Lorne Covington. Follow the SMBSyr on Facebook to RSVP and find out about upcoming events.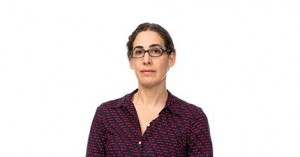 Sarah Koenig, "the first podcast superstar" and co-creator of the record-breaking NPR show "Serial" will speak at Syracuse University in April of 2016. Last fall, Koenig's show aired recounting the story of the murder of Hae Min Lee in Baltimore 1999, reanalyzing the evidence brought against her ex-boyfriend who has been incarcerated for the crime for 15 years.
The show averaged 1.5 million listeners per episode. Producers are currently looking for a story for a second season. (Click hear to listen and subscribe to the first.)
Starting this October, NASA plans to begin studying Europa, one of Jupiter's moons, using an unmanned spacecraft to fly by approximately 45 times over a three year span. About the size of a school bus, the shuttle will use solar energy to complete the flight and analyze the moon's potential for human habitability.
Sounds very familiar to fans of Christopher Nolan's latest film.
"Do not go gentle into that good night; Old age should burn and rave at close of day. Rage, rage against the dying of the light." (Dylan Thomas, Interstellar)

[fbcomments url="" width="100%" count="on"]