"For the first time in history, you are in complete control of your content," reads the landing page on www.ChronicleMe.com, subtitle: "The Genuine Social Experience." As the description continues, the platform is built on three principles: anonymity, positivity, and community – in short, "The freedom of anonymity."
What does this mean – an anonymous social network, and what is it for?
"To understand the concept," says Anthony Richichi, co-founder and CEO of the company, "You have to go back to its origins."
The Chronicle of ChronicleMe
Richichi grew up in Skaneateles but was also a "Syracuse community person." He repeated eleventh grade to play soccer at Philips Exeter, a boarding school in New Hampshire, famous for graduates such as Facebook founder Mark Zuckerberg.
One day, Richichi got a phone call with some "troubling family news." He turned to social media for the answer.
"I was never going to post the sensitive news because of the repercussions," he said. Richichi understood that anyone can end up seeing what is posted online, since everything online is, in a way, public and permanent.
"Not just friends and family can see," he noted, "But friends of friends and future employers."
Many of the existing social network concepts, he said, "Are superficial showcases of ourselves. We portray this perfect life because everyone is watching. So I created ChronicleMe."
Horse of a Different Color
ChronicleMe is a platform where users can be anonymous with friends and share feedback.
"[Users] choose when and with whom they are anonymous," said Richichi. The platform already allows comfort and support for victims and addicts of many types and circumstances: drugs, abuse, rape, eating disorders, suicidal thoughts, as well as everyday commonplace difficulties.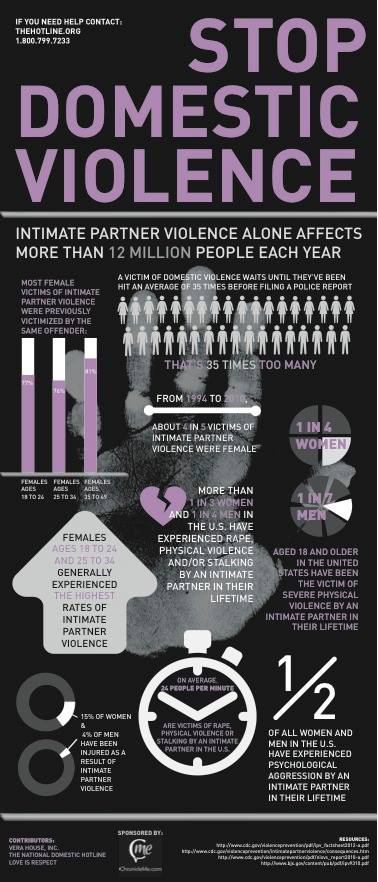 "I'm proud to say, we've made a lot of really good connections," said Richichi, "Partnerships with the world's largest self-help organizations." Some of these partners are: The GLBT National Help Center, NO MORE, RAINN (Rape Abuse Incest National Network), ETCB (End to Cyber-bullying Organization), S.A.F.E. Alternatives (self-injury), Loveisrespect.org; as well as local establishments such as Vera House. Still, the nature of the site gives rise to potentially unlimited kinds of useful conversations for the suffering as well as the average user.
"It's so taboo, to me, because I grew up in a hyper-connected world," said Richichi, "But there was a whole element of the human experience that people weren't talking about online."
"I think that's why the internet was created," he noted, "To connect people."
In addition to partnerships, ChronicleMe has launched several infographic awareness campaigns about topics the site is used to discuss.
"For our recent 'Stop Domestic Violence' campaign, our goal was to reach a million people," said Richichi. Infographics are notorious "share bait" on the web and are highly effective marketing tools.
"We reach over 800,000 people in just over a month," he said, "Our next campaign is on eating disorders, again to reach a million people!"
Nuts and Bolts, Hearts and Feelings
The interface is simple and created to be as easy to use and customizable per conversation as possible. You won't find "Signup with Facebook or Twitter" as an option. "We don't want to risk exposing any personal information," said Richichi.
On the site, users will find "communities" already in existence that they can join. Any user can also create a new community based on whatever topic or interest they desire. Users can explore and meet other users with the same issues and interests.
"One thing that keeps us unique is we give users the ability to produce their own content but customize their communities," said Chris McCarthy, CTO of ChronicleMe.
"If you get on Reddit or Facebook and post, 'My grandfather just died.' – you may get 20 likes, but people don't like that," noted McCarthy, "On our platform you can customize what your reactions are."
Users customize their profiles which also includes an automated score of how they perform. Based on when and to whom they want to show, ChronicleMe users can reveal their identities to other users they trust. The site actively fosters community and gives incentive for positivity. Identity reveals also require consent from both parties.
"People connect and are supportive but on their own terms," said McCarthy.
Richichi noted ChronicleMe is not just a help forum, "It's broader than that," he said, "People need support but are also into the comical, or anonymous company feedback, for instance."
The site is live with active users; and they are currently working on the mobile application.
Regarding monetization, the site is free to sign up; and Richichi is very cautious and responsible with advertising, given the anonymous nature of the site.
"Eventually, we will be very clear to people what kinds of information we are taking for advertising," he said. They are considering a few ideas: "promoted secrets and communities, ad revenue – the basic monetization strategies of any social network," he said.
"I've seen this grow from a dorm room idea to what it is today," said Richichi. He started developing the project after working as a speech writer in Washington, DC for the U.S. Senate. There he pitched the idea to Pete Coors, CEO of Coors Brewery. Coors ended up investing in the startup and he continues to mentor Richichi.
The site continues to provide inspiration, counsel, and support for a growing number of users.
According to Richichi, users are finding "there's a more intimate setting in anonymity," he said, "We believe there's a more meaningful relationship here."
To sign-up or find out more about ChronicleMe, visit their website at www.ChronicleMe.com.

[fbcomments url="" width="100%" count="on"]