GoPro Plans To Offer Consumer Drones Next Year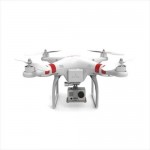 The popular adventure camera company announced plans to release helicopter drones to consumers in 2015 to allow for some amazing aerial photography. Cost is said to be between $500-$1,000.
"Come fly with me…" – Frank Sinatra
Apple Hires Virtual Reality Guy
To keep up with the modern VR trend, the tech giant posted a job listing looking for a developer to help them match Facebook's Ocolus Rift acquisition earlier this year.
Can't wait to see what they come up with.
Skeletor Takes Over Honda's Twitter Account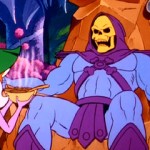 In an ingenious advertising stunt, @Honda was "hacked" by the archnemesis of He-Man for a few days, during which an action figure version of the badguy displayed several comical stunts including "Sexy Skeletor" laying by a fire, various He-Man jabs featuring the hero wearing a purple sequin loin cloth and getting his roots done, cameos from cartoon friends, as well as other funny mischief.
Well done, Honda! (Got me to follow them.) Finally, a brand that knows how to have a little fun.
Google Closes Its Glass Stores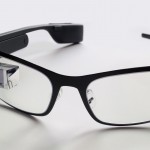 Google's Basecamp stores are now shut down, the only stores where its Google Glass technology was available for purchase. This comes after the enthusiasm bubble for the "smart" glasses shrunk after major developers such as Twitter pulled out of Glass.
The tech is still available to purchase on their website.
Girl Scout Cookies Join the World Wide Web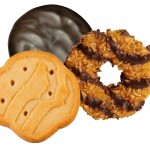 America's beloved $4 boxes of joy will now be available to buy online, via invitation only, from any of the 2 million Girl Scouts. About 80% of Girl Scouts (and their mothers), sell roughly $80 million of cookies each year. Scout leaders seek to teach the girls online entrepreneurship and internet marketing, in addition to the usual sales and business skills, in a world where the web is an ever increasing and useful part of society.
Experts project a sharp increase in sales this year.
Social Media in Movies
It's been a long time since Batman, but Michael Keaton's new film Birdman is one of the best films made in a long time – go see it.
"How is Birdman a limited release?" tweeted Aaron Paul (a.k.a. Jessie Pinkman from Breaking Bad), "Come on people!! Go watch good movies!! This movie MUST be seen. One of the best films I've seen in years."
Tech changes with time and is chronicled in film: for instance the Ryan-Hanks rom-coms replacement of the Sleepless in Seattle letter opening scenes with You've Got Mail five years later.
In Birdman – all spoilers aside – Twitter and YouTube play a minor role in influencing the plot. In another great film released this year, Chef, social media plays an integral role: both films illustrating how much social networks now permeate our entire lives.
Now what was only sci-fi in early 80's superhero films is now an everyday experience for most people.
In on tech film news…
A first Star Wars: The Force Awakens trailer was released on Black Friday in movie theaters, which received worldwide acclaim online. J. J. Abrams's version of the first installment of the new trilogy looks extremely promising. Much debate erupted on social media over a medieval tri-Sith lightsaber (I think it looks cool; will have to see what unique use it has). Gotta love the narrator's voice – is that Max Von Sydow as the Sith Lord? #Awesome! Just twelve more months, folks!
The trailer also got an "If George Lucas Directed It" spoof version that is as "laugh until you cry" hilarious as it is tragically true. I can't tell if my favorite part is the light saber incident or the narrator stuffing in a mumbled "negotiations."
Ridley Scott also announced a Blade Runner sequel: an original story in which Harrison Ford is discovered in Act III. #cool
Some Tech Events Coming Up
Webinar on Creating a Thriving Local Ecosystem: promoted by our local Tech Garden – today (Thursday, December 4th) from 1-2pm! Follow this link to register for free!
The Social Media Breakfast Syracuse's Holiday Meetup! Next Wed., December 10th from 5-7pm at Greenwood Winery and Bistro in East Syracuse. Just $5 to taste some delicious wines, cheeses, and other goodies. A great group and a lot of fun! Click here to register.
Cafe Kubal Charity Water Ball: January 30, 2015 at Sky Armory, Armory Square, Syracuse. Help bring the most basic necessity – water – to those in third world countries using technology. Details and ticket purchases on Cafe Kubal's website.
Idea Brew at SU: come hang out with cool tech/startup inclined people who want to break the mold at SU every Wednesday at 10am. Details on their website. Check it out! (Free breakfast – hey!)
WISE Symposium: April 21 9am-5pm, Carrier Dome: while geared towards women, the events features sessions, speakers and participants from all walks of life—men, women, students, community members, and new/growing/transitioning entrepreneurs.

[fbcomments url="" width="100%" count="on"]