In all the excitement over the recent launch of the redesigned Syracuse New Times, you might have missed the news that we are losing a valued member of our team. Christine Dolgos Scheuerman, our office manager, will be heading to North Carolina, leaving us to pick up the pieces and carry on. Before she goes, Christine will have the unenviable task of finding her own replacement. To that end, she has prepared a job description, which you can find in this issue or on our website. The job description reads in part:
"Qualified candidates need to be self-motivated, goal-oriented, with strong written and verbal communication skills. Must be able to work under pressure with deadline, be able to multi-task and have excellent organizational skills. Prior management experience is preferred but not required and training will be provided."
The New Times is also seeking to fill another (ahem) position. Our dream lineup for the redesigned paper includes someone covering: a) drinking alcoholic beverages, b) driving fast cars, c) finding upscale housing, d) eating funky food, e) nosing around in local politics, f) making fun of himself (Kramer), g) listening to awesome music, h) reviewing film and local theater.
Just about every area of human endeavor. Except one thing.
We can't find a suitable sex columnist. The marketing folks, who the writers don't ever speak with (we don't even know their names) tell us that, while the data is still a bit soft, there is some sense that many of our readers do enjoy engaging in sexual activity – or at least reading about it.
Alternative weeklies since Biblical Times (that was the name of the first alt-weekly) have been expected to carry the burden of bedroom reporting in their respective cities. The New Times should be no exception. Months ago much of our staff let out a big whoop and a holler when word leaked that we were going to start running Savage Love, the weekly column by Seattle-based Dan Savage, who pretty much sets the standard for sex columnists these days.
But when we opened the pages of the April 2 edition, and eagerly flipped to the slot where we expected to find Savage's latest wisdom on rimming etiquette, we were a bit puzzled to find a Mr. Grant Reeher instead interviewing a Mr. Timothy Kennedy about a topic as unstimulating as the death of the daily newspaper. That really killed the mood. I'm not saying that Reeher and Kennedy couldn't give us a solid 600 words on the rules of disclosure for pansexual three-ways (one of the topics in Savage's April 2 column, which I do not claim to understand), but that was not their assignment.
As it turns out, some of the grownups in charge of this sandbox had some second thoughts about Savage's undeniably eclectic tastes and vivid powers of description (the guy is good, no denying that). So we are still in the hunt for someone to take on the sweetest, nastiest beat in journalism.
So maybe we could combine the two job searches into one?
"Alternative Weekly Seeks Office Manager and Sex Columnist."
That would get a lot of love on Craigslist. Many of the attributes described above would seem to fit both positions.
Self motivated? In a pinch, that will have to do.
Goal oriented? Sure, with some flexibility.
Working under deadlines? The very definition of a quickie.
And prior experience? Always preferred but, as the ad hints with a wink, training will be provided.
What we're looking for, in a nutshell, is our local Dan Savage. References required. Line forms to the right. And the left.

In defense of the First Amendment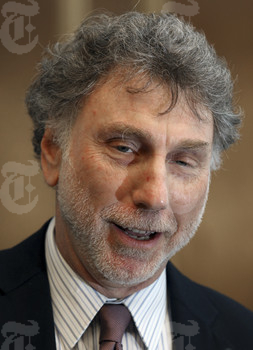 Marty Baron, executive editor of The Washington Post, was interviewed on NPR's Morning Edition after the Post was awarded the Pulitzer Prize for its role in breaking the National Security Agency spying story based on the leaks released by Edward Snowden. Baron spoke of former reporter Bart Gelman, who brought the Snowden documents to the Post, igniting a discussion in the struggling paper about what to do with them.
"We came to the conclusion fairly quickly that this is a story that we needed to do. It carried risks for us legally and reputationally, but this (the Post) is an organization that in its history has taken on the most sensitive and difficult subjects, and we were prepared to do that again," he said.
Baron went on to ask and then answer a question that we thought was answered when James Madison wrote the First Amendment:
"Does the government always get to decide the bounds of what the press should report? Does the government get to decide that a national security will be implemented without any public debate, entirely in secret, with huge weaknesses and oversight, and that on the grounds of national security, it should never be reported to the American public? We concluded otherwise. And while I understand that there's a controversy about the leaking of classified documents, sometimes that's what it takes in order to get important policy issues before the American public."
Congratulations to the Post for having the guts to run with the Snowden story, and to the Pulitzer committee for honoring them.
Ed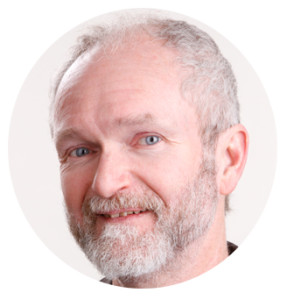 Griffin-Nolan is a journalist who believes we have to ask the hard questions no matter whose interests are at stake.
Sanity Fair is his weekly take on life, politics and society.
[fbcomments url="" width="100%" count="on"]