For Ryan Novak, life is not like a box of chocolate. It is more like a chocolate pizza. There are bumps in the road or obstacles sometimes he's had to get around, similar to the pecan, almond and white chocolate drizzled-on topping. But overall, it is sweet and satisfying, like the milk chocolate and toffee crust.
Novak, 25, the owner of the Chocolate Pizza Company, in Marcellus, began to visit the store, across the street from his childhood home, as a toddler. His mother stopped and talked with then-owner Bonnie Hanyak, and Novak would find the chocolate samples, even from the confines of a stroller. Hanyak opened the store in 1988 as a small gift shop. In 1992, she stumbled upon the formula used to create chocolate pizza when she mixed an almost century-old, Central New York chocolate recipe with a blend of English toffee.
In 1998, Ryan's mother, who was seven months' pregnant, died in a car crash driving home from work.
"The tragedy devastated Ryan, but it also ignited a real purpose to his life," says Chris Novak, Ryan's father. "Ryan made a promise the day she died that he would make his mom proud, and keeping that promise in everything he does has been at the core of who he is."
While the Marcellus community supported the Novak family after the tragedy, the Chocolate Pizza Company, one of Ryan's favorite places to be, was always right across the street.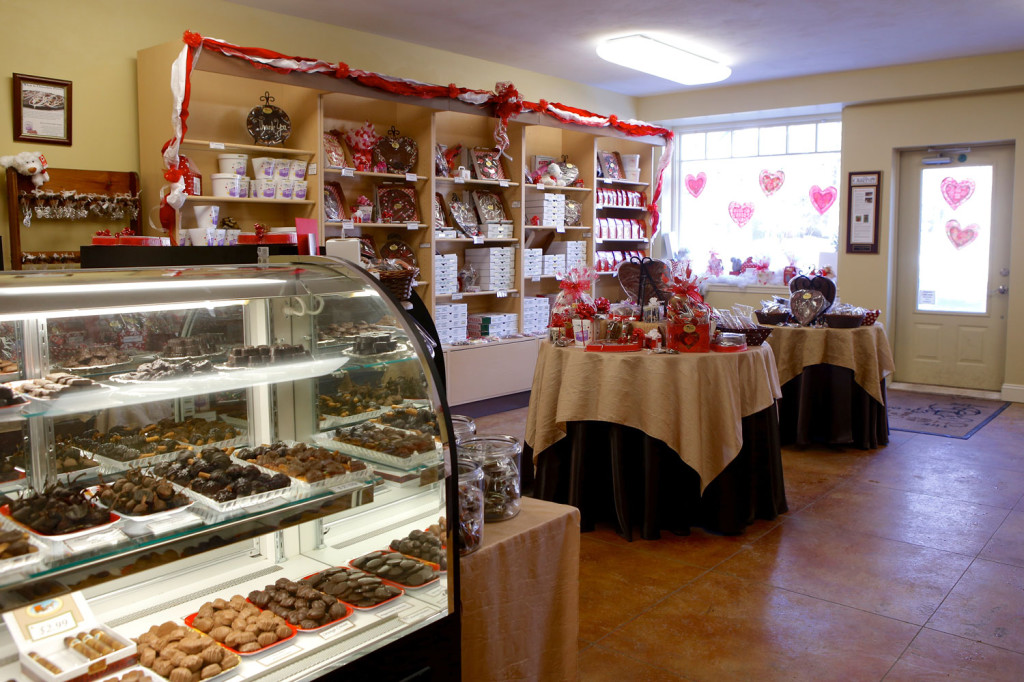 When Novak was 15, Hanyak hired him to help out around the shop. "I gave him the job as soon as he could work," Hanyak recalls, "because I saw a very hard-working young man with such a pleasing personality that I knew already had an excitement about my business."
One day after he finished stocking the shelves and cleaning the display cases, Novak told Hanyak he was going to buy the company from her when she was ready to retire. He came home from work and announced to his father his new career plan in the chocolate confections industry.
His father responded, "You have to make sure you know how to mop the floors and stock the shelves before you can own the place."
Novak put his Willy Wonka-esque dream on hold for a couple of years while he attended Syracuse University, where he studied entrepreneurship and emerging enterprises (more commonly known as triple-E) and served as the placekicker for the SU football team.
As the spring semester ended in Novak's junior year, Hanyak decided it was time to retire. Ken Walsleben, who taught Novak's introduction to entrepreneurship class, remembers the day Novak told him about the possibility of purchasing the business.
"He came up to me after class and told me he had been working at this store part-time for a while and had the opportunity to purchase the company," Walsleben says. "He was always a really energized and determined young man, but buying an existing business is not a normal occurrence. He had the vision to take this sleepy little candy shop into a national brand."
Between Novak's junior and senior years, Hanyak took a chance and sold her 20-year-old business to Novak, then 21. While balancing going to class, playing Division I football and running a business, Novak graduated from SU in 2011.
Since then, Novak has expanded the business from a small-town chocolate shop with three employees to a national brand with five stores in four states and more than 20 employees. The Chocolate Pizza Company's products are available in more than 1,500 stores, including at many Hallmark locations. The company offers products including Novak's favorite, peanut butter wings, plus chocolate roses and, of course, a variety of chocolate pizzas.
The business has been featured on the ABC Nightly News and the Food Network's show Unwrapped, hosted by former Double Dare legend Mark Summers. Some of the Chocolate Pizza Company's clients include the Clintons (Bill and Hillary) and Carol Martineau Baldwin, longtime Central New York resident and mother to television and film's Baldwin brothers.
Novak frequently talks with Hanyak, even though she moved to New Jersey to be closer to her family. "My relationship with Ryan has always been like family. I have five grandsons and always considered him my sixth," Hanyak says.
Even though the business has grown exponentially, Novak says Marcellus will always be home. He gets up at 5:30 a.m. for a workout and is at the store from about 6 a.m. to 7 p.m., six or seven days a week.
Novak does not plan any major expansions of the Chocolate Pizza Company in the near future, but everyone at the company is preparing for the Valentine's Day rush. And if you stop by the Marcellus location, you probably won't see Novak, because he'll be busy working in the back.
Chocolate Pizza Company, 60 E. Main St., Marcellus, is open Mondays through Fridays, 9 a.m. to 5:30 p.m.; and Saturdays, 10 a.m. to 5 p.m. For information, call 673-4098 or (800) 280-9381.
Also check out the store at 8188 Cazenovia Road (Route 92 and Pompey Center Road) in Manlius. Store hours are Tuesdays through Thursdays, 11 a.m. to 5:30 p.m.; Fridays, 10 a.m. to 6 p.m.; and Saturdays, 11 a.m. to 3 p.m. Call 682-0212 for details.
[fbcomments url="" width="100%" count="on"]