A heart-shaped box of chocolates and a dozen roses. A heart-shaped box of chocolates and a balloon that says "I Love You.'' A heart-shaped box of chocolates and dinner out. These are traditional Valentine's gifts.
There's nothing wrong with chocolate, roses, balloons and dinner out. It's just that these things are so … predictable.
Consider an alternative for Valentine's Day. Something foodie. Something local. Something that won't break the bank. Here are some ideas: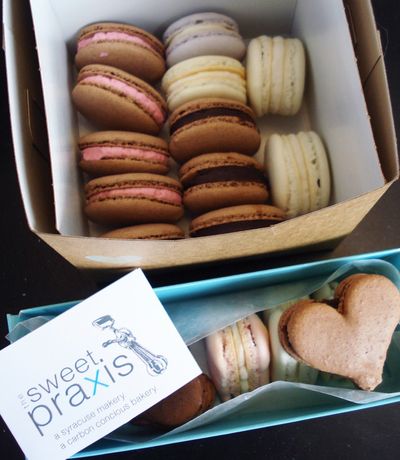 Say it with macarons. Macaroons are chewy, chunky coconut cookies made with egg whites and sugar. Macarons are light, airy, pastel-colored sandwich cookies made with egg whites, sugar and almond flour and filled with icing, ganache or jam.
If you frequent places like Cafe Kubal, LoFo and the Syracuse Real Food Co-Op (as well as the CNY Regional Market, in season), you've seen macarons made by Jennifer Walls and Natalie Hansen, the bakers behind The Sweet Praxis. They're light and airy and melt in your mouth, in flavors like lemon, raspberry, ginger, toasted coconut and, of course, chocolate (hot chocolate, salted chocolate).  The bakers use local eggs, local maple syrup and local honey, among other things, in their confections.
For Valentine's Day, Walls and Hansen are taking orders for heart-shaped macarons in gift boxes (6 for $11 or 12 for $20).  Each gift box will contain an assortment of almond, rose, lemon, salted chocolate, lavender and orange cardamom macarons. They are also offering chocolate raspberry mini cupcakes in gift boxes (two for $5 or six for $10).
Orders must be emailed to [email protected] no later than 5 p.m. Monday, Feb. 10. Pickups are available 5 to 8 p.m. Thursday, Feb. 13, and delivery ($10 extra) is available in the Syracuse area. Information: SWEET PRAXIS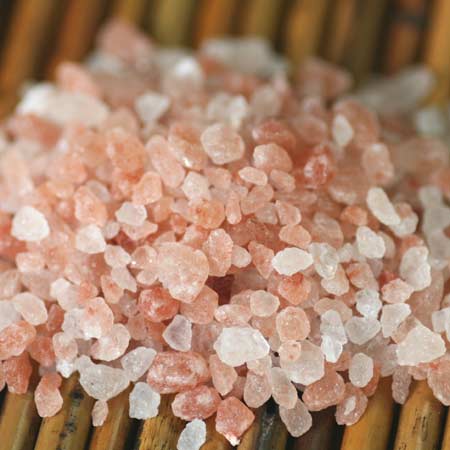 Salt that's pretty in pink. Shake up your everyday salt routine with a gift of gourmet salt from Metro Home Style, in the Franklin Square neighborhood.
Shop owner Linda O'Boyle carries pink Himalayan salt from s.a.l.t. sisters, in Indiana. Five-ounce pouches of fine or coarse salt are available for $6.25 a bag. Add it to anything in place of regular table salt — it will enhance the flavor of your food and you will also have the benefit of iron and trace minerals and elements. Metro Home Style is at 689 N. Clinton St., Syracuse. Information: METRO HOME STYLE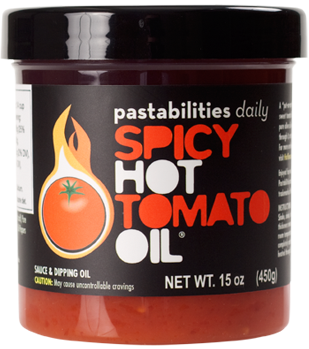 Red-hot oils. How lucky are we in CNY to have two local spicy tomato pasta/dipping oils to choose from: Pasta's Daily Spicy Hot Tomato Oil and Cheeky Monkey Tomato Garlic Dipping Oil.
Pasta's "Hot Tom" came first; it was introduced at Pastabilities more than 20 years ago and instantly became a house (and cult) favorite. The Cheeky Monkey was born at the former Syra-Juice restaurant, near SU. It comes in three varieties: regular, politely spicy or really spicy. It has a slightly sweet taste to it.
The oils have oodles of uses: bread dunker, marinade for grilled meats and roasted veggies, sauce for pasta, finishing oil, Bloody Mary flavoring agent. Brush on the inside of bread when making a panini or grilled cheese. Combine some with oil and vinegar for a salad dressing with a little kick. Drizzle on scrambled eggs and omelets. Need we go on?
Cheeky Monkey dipping oil is available at the CNY Regional Market (Shed A, on Saturdays), Tops stores, Natur-Tyme, Syracuse Real Food Co-Op and other locations. Visit tinyurl.com/7ht86ta.
Pasta's oil is available at Pastabilities, Pasta's Daily Bread, Wegmans and online at: HOT TOM
Good for the heart. A glass of red wine a day might keep the doctor away. It also goes nicely with food, and is especially nice during the winter.
For Valentine's Day, consider a nice red wine from the Finger Lakes. Riesling, the region's signature wine, gets all the attention, but there are some nice reds out there, too. A few we like (that you'll find in local wine stores): Petit Noir, by Salmon Run; Tony's Red, by Anthony Road Wine Company; and Cabernet Franc, by Heron Hill Winery.  Eric Asimov, wine writer for The New York Times, included Bloomer Creek's 2008 White Horse Red in his recent round-up of "20 Winter Wines for $20."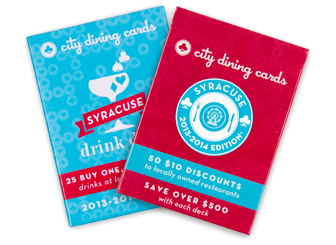 A full deck. Everyone will be stepping out to dinner on Valentine's night. Enjoy the gift of discounted dining in CNY the rest of the year with City Dining Cards, Syracuse edition.
Each deck holds 50 $10 discount cards for local restaurants. How it works: Spend $30 or more on food, redeem your card and receive $10 off. The "Drink Deck" holds buy one, get one free offers to local bars. Each pack costs $20. The cards expire Dec. 31. Look for the cards at Barnes & Noble, Recess Coffee, Syracuse Real Food Co-Op and lots of other locations. Information: CITY DINING CARDS
Coming up rose petals. You could send your love a dozen roses. Or light some candles and scatter some rose petals for romance. For a different (and less expensive) twist on roses for Valentine's Day, consider some dried culinary rose petals from Hey Rose!, a boutique in Shed F at the CNY Regional Market (Saturdays).
Rose petals are used in Middle Eastern and Indian cuisine, and some people like to make rose water and rose syrups for cocktails and other uses.
The dried rose petals Hey Rose! carries are from Morocco. A small sleeve of them costs $3.50. Crush a few of the petals with some sugar in a food processor or spice mill and add the infused sugar to tea, coffee or baked goods. Or, steep 2.5 tablespoons of rose petals, 1 tablespoon honey and one vanilla bean (seeds removed) in 2.5 cups boiling water for a half-hour. Strain the petals out of the "tea" before drinking and reheat if needed.
Hey Rose!, owned by Maureen Doyle and Barbara Janice, features a wide selection of dried herbs and spices, spice rubs and blends, dip mixes, extracts and homemade dog treats. Information: HEY ROSE
Margaret McCormick is a freelance writer and editor in Syracuse. She blogs about food at eatfirst.typepad.com. Follow her on Twitter at @mmccormickcny
[fbcomments url="" width="100%" count="on"]