Stage
A Shakespearean Summer: 12 venues for live theater in CNY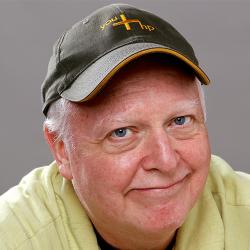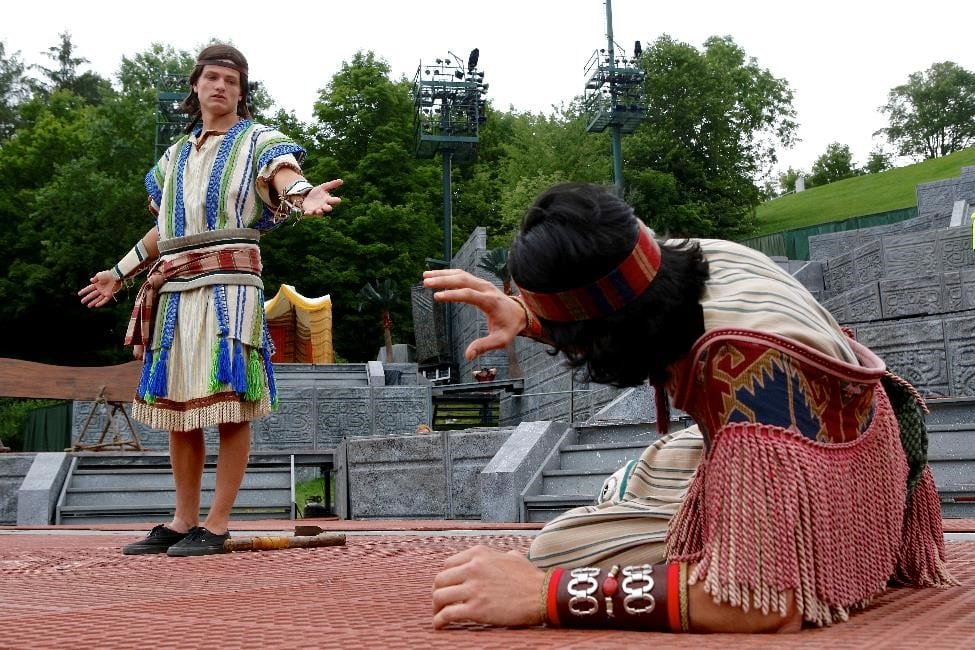 Our special Summer Times edition hit the stands in mid-June, and we stuffed it with every venue and directory we could think of to keep you occupied all summer long. For those looking for more thespian entertainment, the following summer stage directory lists 12 popular venues for live theater throughout Central New York. Upcoming summer shows are also listed with run dates.
Auburn Public Theater. 8 Exchange St., Auburn. (315) 253-6669. Summer shows include stand-up comic Brad Zimmerman's show My Son, The Waiter: A Jewish Tragedy (June 28-30), the return of the squabbling kitchen ladies (ahem) for The Calamari Sisters in Beat Until Stiff (July 5-7), Grover Kemble's one-man show Durante (July 12-14) and the marquee- busting classic For Colored Girls Who Have Considered Suicide When the Rainbow Is Enuf (Aug. 2-5). Call for times and prices.
Capitol Theater. 220 W. Dominick St., Rome. (315) 337-6453. This 1,700-seat theater, built in 1928, will bring two musical offerings for its Summerstage season: the Walt Disney evergreen Mary Poppins (July 12-14) and Mel Brooks' horror spoof Young Frankenstein (Aug. 2-4). Thursdays through Saturdays, 7:30 p.m. Adults, $17; seniors and military, $16; children and students, $12.
Central New York Playhouse. Shoppingtown Mall, 3649 Erie Blvd. E. (315) 885-8960. The troupe that keeps the lonely mall's lights on continues its season with the Stephen Sondheim musical Into the Woods (June 14-17, 21-23), the outrageous Rock of Ages (July 13-15, 19-22, 26-28) and the backstage comedy It's Only a Play (Aug. 10-12, 16-18). Thursdays through Saturdays, 8 p.m.; Sundays, 2 p.m. Tickets range from $15 to $28.
Cortland Repertory Theater. Dwyer Pavilion, Little York Lake, off Route 281, Preble. (607) 756-2627, (800) 427- 6160. Another card of surefi re hits coordinated by artistic director Kerby Thompson should lure patrons to the tiny pavilion adorning the Little York Lake shoreline: the shipboard farce of Tom Stoppard's Rough Crossing (June 13-16); the joys of 1970s disco and polyester in Saturday Night Fever: The Musical (June 20-24, June 26-July 1, July 4-7); the retro Disney musical Newsies (July 11-15, 17-22, 24-28); Thornton Wilder's timeless drama Our Town (Aug. 1-4, 7-11); Wendy MacLeod's sleuth spoof Women in Jeopardy (Aug. 15-19, 21-25); and the ring-a-ding-ding musical fl ashback of The Rat Pack Lounge (Aug. 29-Sept. 2, Sept. 4-8). Tuesdays through Saturdays, 7:30 p.m.; Sundays, 2 p.m.; select Wednesday and Friday matinees, 2 p.m. Tickets range from $28 to $36. The company's annual children's show will be Dorothy Meets Alice/Wizard of Wonderland, running at 10 a.m. on July 14, 19 and 20. Tickets are $7.
Glimmerglass Festival. Route 80, Cooperstown. (607) 547-2255. The company mounts acclaimed productions at the Alice Busch Opera Theater on Otsego Lake. The repertory season includes Leonard Bernstein's West Side Story (July 7, 16, 19, 21, 24, 29, Aug. 4, 14, 16, 17, 20, 24); Janacek's The Cunning Little Vixen (July 8, 21, 30, Aug. 5, 7, 10, 16, 18, 25); Rossini's The Barber of Seville (July 14, 20, 23, 28, 31, Aug. 3, 9, 11, 13, 19, 25); and the World War I Christmas truce drama Silent Night (July 15, 22, Aug. 2, 4, 6, 12, 18, 21, 23), all presented with projected supertitles. The theater is eight miles north of Cooperstown and two miles south of the junctions of routes 20 and 80. Thursdays and Fridays, 7:30 p.m.; Saturdays, 8 p.m.; Sundays through Tuesdays, 1:30 p.m. Tickets range from $26 to $149.
Hangar Theater. 801 Taughannock Blvd. (Route 89), Ithaca. (607) 273- ARTS. The 42ndsummer season of professional theater takes place in a renovated airplane hangar located in picturesque Cass Park, an area with picnic grounds, a marina and other recreational facilities. Hangar's roster includes the Brooklyn-based comedy Fortune (June 14-17, 19-23); the rowdy musical Chicago (June 28-July 1, July 3-8, 10-14); a new take on Jane Austen's Pride and Prejudice (July 19-22, 24-28); the comedy sequel A Doll's House Part 2 (Aug. 2-5, 7-11); and the roller-skating disco musical Xanadu (Aug. 16-19, 21-26, 28-Sept. 1). Tuesdays through Thursdays, 7:30 p.m.; Fridays, 8 p.m.; Saturdays, 3 and 8 p.m.; Sundays, 7:30 p.m.; with select 2 p.m. matinees on Wednesdays. Tickets range from $31 to $51. And Kiddstuff, the Hangar's children's theater series, presents five new programs: Playing Peter Pan (June 21-23), The Amazing Tale of the Backyard Overnight Adventure (July 5-7), The Transition of Doodle Pequeno (July 12-14), Snow White (July 26-28) and Seussical Jr. (Aug. 9-11) on Thursdays through Saturdays at 10 a.m. and noon. Tickets are $10.
Hill Cumorah Pageant. 603 State Route 21, Palmyra. (315) 597-5851. Since 1937, thousands have made the trek to Palmyra for a dose of old‑time religion, presented by the Church of Jesus Christ of Latter-day Saints. This year's passion play spectacle will feature opulent props, sets, special effects and a cast of more than 600. Although there are 8,000 seats available, the crowds often reach as high as 14,000, with plenty of room for lawn chairs and blankets. Food is available from 4 to 9 p.m. from local Lions and Rotary clubs, interpreters for the hearing‑impaired will be on the premises, and it's handicapped- accessible. The free outdoor event begins at 9:15 p.m. July 13 and 14 and July 17 to 21. It's about two miles north of Thruway Exit 43.
Merry-Go-Round Playhouse. Emerson Park, 6877 East Lake Road (Route 38A), Auburn. (315) 255-1785, (800) 457-8897. As the main component of the Finger Lakes Musical Theater Festival, MGR's crowd-pleasing musicals in the park's renovated carousel near Owasco Lake will include the ABBA pop of Mamma Mia! (June 13, 19, 22, 26); a folk-rock treatment of Anne of Green Gables (July 5-7, 9-14, 16-21, 23-25); the retro Irving Berlin show Holiday Inn (Aug. 1-4, 6-11, 13-18, 20-22); the wacky whodunit Murder for Two (Aug. 29-Sept. 1, Sept. 3-8); and a salute to 1960s women singers such as Diana Ross and Janis Joplin in Beehive (Sept. 21-23, 25-30, Oct. 2-6). Tuesdays through Thursdays, 7:30 p.m.; Fridays and Saturdays, 8 p.m.; Mondays, 2 p.m.; select Tuesday and Wednesday matinees, 2 p.m. Tickets range from $29 to $60, plus a $2 parking fee. As another aspect of the Finger Lakes Musical Theater Festival, the Carriage House Theater (formerly Theater Mack), located in the Cayuga Museum of History and Art, 203 Genesee St., Auburn, will host The Pitch, the seventh annual presentation of five new musicals (July 11-13, 18-20, 25-27, Aug. 1-3, 8-10). Wednesdays and Thursdays, 7:30 p.m.; Fridays, 8 p.m. Tickets are $20.
Sterling Renaissance Festival and Summer Marketplace. 15385 Farden Road, Sterling. (315) 947-5782, (800) 879-4446. Still going strong in its 42nd season, the festival relies on more than 600 improvisational actors, entertainers, food and craftspeople to recreate the 16th-century ambiance for this popular 35-acre, open-air resurrection of the English village of Warwicke, circa 1585. The grounds contain everything from a jousting field and dunking pond to gossiping washer-wenches, mud-soaked beggars, a village idiot and rat catcher. Artisans feature specialty stuff like pewter, custom-minted coins and leather masks. Gravity-powered rides thrill the kids, and food (such as turkey legs to satisfy your inner Charles Laughton) is available. Special treats include a Queen's Royal Tea Party ($19.95) at 3:30 p.m. for girls of all ages, and a Renewal of Vows ceremony package deal ($149.95) on July 14 and 15 at 2 p.m. for 50 couples who will get hitched by the Queen. The festival runs Saturdays and Sundays only, 10 a.m. to 7 p.m., rain or shine: July 7, 8, 14, 15, 21, 22, 28, 29, Aug. 4, 5, 11, 12, 18, 19. Adults, $28.95; children ages 5 to 12, $17.95; ages 4 and under, free.
Syracuse Shakespeare Festival. (315) 476-1835. Executive director Ronnie Bell's troupe presents its Shakespeare in the Park venture at the Thornden Park amphitheater, off Ostrom Avenue and Madison and South Beech streets, with a free production of the Bard's The Merry Wives of Windsor (Aug. 3-5, 10-12). Theatergoers are encouraged to bring lawn chairs and picnic ingredients, although food vendors will be on hand. Fridays and Saturdays, 5:30 p.m.; Sundays, 2 p.m.
Syracuse Summer Theatre. Mulroy Civic Center's Bevard Studio, 411 Montgomery St. (315) 435-2121. Former Covey Theatre Company artistic director Garrett Heater guides the Stephen Schwarz musical Pippin (July 20, 21, 27, 28, Aug. 3-5). Fridays and Saturdays, 8 p.m.; Sundays, 2 p.m. Tickets are $30.
Spaghetti Warehouse. 689 N. Clinton St. (315) 475-1807. The Acme Mystery Company combines interactive mysteries with dinner theater items on Thursday nights. The mayhem goes on with The Y Files: Where Are the Cows? (June 14, 21) and Death Takes a Cruise (June 28, July 5, 12, 19, 26, Aug. 2, 9, 16). Dinner and show, $29.95, plus tax and gratuity; seating begins at 6:45 pm. Also at the Spaghetti Warehouse, Magic Circle Children's Theatre continues on Saturday afternoons with its interactive family-friendly show Hansel and Gretel (June 16, 30). Show tickets are $6; call (315) 449-3823.
[fbcomments url="" width="100%" count="on"]