While stewing about the meanness coming out of the feuding frat boys and family in "Neighbors" last month, I threw out the line that it had morphed from "Animal House" to "War of the Roses."
And I had no idea at the keyboard that the 25th anniversary of that epic family feud battle that featured Michael Douglas and Kathleen Turner was approaching, or that a sequel would likely be forthcoming.
Cinema Blend reports that the sequel project will be just like daddy in one important trait. "War of the Roses" was based on the novel of that name by Warren Adler." "War of the Roses: The Children" will be based on Adler's follow-up novel of that name.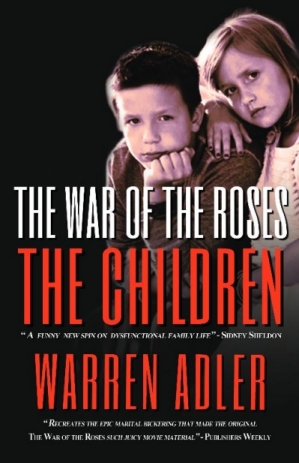 Dave McNary reports in Variety that the plot "follows the children of the divorce of Jonathon and Barbara Rose. Their son's marriage falls apart due to what should have been an inconsequential incident involving a missing Milky Way bar."
Christy Puchko of Cinema Blend adds: "His sister Carolyn is heavyset, and happy-go-lucky, with a long list of lovers. But trouble brews for both, roping in a sexually predatory headmaster, a blackmailing husband, and darkly funny scenes."
I must wonder, and so shall most of the viewers who helped "War of the Roses" gross $160 million worldwide in 1989: Who will be left hanging from a chandelier?
But would it gross 5,000 times what it costs to make?
Marvel Studios has a hero by the name of Ant-Man in its deep stable.
And, apparently, there's been a movie in the works to bring the antics of the little guy to the big screen for eight years and running.
I knew that ants are said to be super strong, but that's a lot of stamina …
Anyway, Cinema Blend put two writers out there to wage battle about whether or not this controversial movie should or should not be made.  Yes, this anthill has become a mountain.
A small sample of what you will find:
Eric Eisenberg, pro Ant-Man, cites the "drama the thrilling, special action that comes with a protagonist who can shrink and grow himself at will …"
Gabe Toro, anti Ant-Man, reveals that "in a history that dates back 52 years, one of the only two things associated with Ant-Man is a violent act against his wife."
If you are passionate either way, there's a poll attached over there, too.
I vote no. It's truly a little man who strikes his wife.

[fbcomments url="" width="100%" count="on"]