Arts
Strum's the Word: Ish Guitars shows budding success in the music world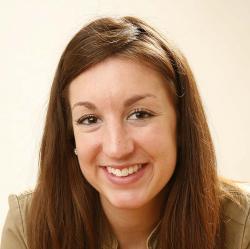 Ish Guitars offers another cool component to the downtown music scene
Jesse Wilson's passions are easily apparent walking into Ish Guitars, his Armory Square store at the corner of Walton and South Franklin streets. With guitars on the walls, the Porsche poster mounted in his office and the details of design connecting the two, it's obvious that cool axes and autos rank highest on his hobby list. It was his love of both that also led to his business.
In 2009 Wilson was just a budding 16-year-old entrepreneur with enough ambition to sell his first car, a Porsche 944, so he could start an online instrument business. After calling up several instrument dealers to help with the endeavor, he lucked out with Spector, a bass guitar company adored by Wilson, a bass player since he was 11.
"I used money from buying and selling instruments to buy the car and then I sold it, made money on it, and the amount of money I sold the guitar for was about exactly how much I needed to do a dealership buy-in with Spector," he explains.
"They (Spector) were crazy enough to work with me. I called a ton of people (dealers), and it's funny because I have them all now, but I called them (Spector) and asked, 'What's it take to become a dealer?' I wanted an online business in something. They told me what it was about the value of my car, so I sold that, put the money toward this and I got three basses and a guitar. Actually, I just found the crappy picture from my mom's cell phone of these four things."
Wilson's business, which specializes in high-end guitars, basses and other instruments, quickly became a top seller. He attributes the online success to his clear pictures and detailed descriptions of the gear. However, many instrument companies refuse to participate with sellers that lack a storefront operation, so Wilson looked for an outlet at the Destiny USA mall, where the rent was deemed too high.
When a friend noticed a rental space at 410 S. Franklin St., just feet away from the Sound Garden, "It was perfect," Wilson recalls. He decided on the property in September 2014 and booked singer-drummer Joey Belladonna of Anthrax for his Dec. 19 grand opening. The only problem was Wilson didn't actually get into the space until two weeks before the opening.
"We had 14 days to do everything," he says. "In a way, it was good. We didn't have as much inventory as we do now, which was better because it was packed in here. Within a month we had (the downtown location of) Funk n' Waffles, SubCat Studios, the Redhouse, Sound Garden and Ish Guitars all down here in Armory Square. We have this little downtown music community."
The store's unusual name comes from a nickname given to him by Wilson's grandpa. Ish is short for Ish Kabibble, the comical cornet player who played with the Kay Kyser Orchestra from 1931 to 1951.
Ish Guitars quickly became known by visiting musicians. Mike Gordon, bassist of Phish, popped in when he played at Paper Mill Island last June. World-famous bassist Marcus Miller made a stop when he was in town for his daughter's Syracuse University graduation. Autumn Nicholas, a touring singer-songwriter, also visited Ish when her Taylor guitar needed repairs. One of her guitars, adorned with her name painted on the face of the instrument, now hangs in the store's soundproof room.
"It's been so busy," Wilson says. "I thought it would be people here and there, but the traffic has been amazing."
Ish Guitars offers full-service maintenance, electronic work, hardware and modifications, fret work, custom work and repairs, plus lessons on guitar and bass. Wilson plans to bring in music clinics, thanks to his relationships with the instrument dealers. He also hopes to shoot videos in the soundproof room, as well as expanding beyond the current gear of strings, amps and accessories (he says keyboards are next).
"I could also see more locations," he says. "Small boutiques like this are needed in places like Albany and Binghamton. When you go to Rochester, there are so many great music stores. There aren't that many here."
While Wilson is quick to name other successful music stores in the area, he also notes the closures of other shops such as Gerber Music and Daddy's Junky Music Store. He doesn't think the trend is due to Internet sales, although he hopes to continue maintaining his storefront with his online business.
Wilson has already started an accessory line for instrument cases. "It took three years to come up with this," he says, pointing to the black and red soft case leaning against the wall. "I was tired of seeing cases made in China. This is all American, made in Rochester by a military manufacturing company."
The case also speaks to Wilson's car addiction. The case's piping, webbing and red finishes against sleek black with seatbelts for straps lend a 1950s-retro feel.
Wilson also sells guitar straps, picks, T-shirts, hats and more small accessories. "Musicians have a look," he says. "They've got the cool clothes, cool shoes, cool hair. Why shouldn't they have cool everything? Dunlop and Planet Waves, the big dealers in that area, I want to take them on."
His fashion style at the store mixes efficiency and attitude. Wilson even took part during the Sept. 17 Syracuse Style Fashion Show, as models for Ish sported cases, guitars and clothes.
Wilson is thrilled to be a component of the downtown music scene, with hopes that the neighboring venues, studios and stores will work together on projects to showcase Syracuse's live music scene. As for himself, "I want to take over the world," he says with a smile, "like Pinky and The Brain."
Ish Guitars, 410 S. Franklin St., is open Mondays through Saturdays, 11 a.m. to 7 p.m. For more information, visit ishguitars.com or call 447-3243.
[fbcomments url="" width="100%" count="on"]