When Dave Frisina landed his first professional radio gig in 1978 after graduating from SUNY Cortland in 1977, he had two main goals:
1. Get more airtime.
2. Have fun.
He had an overnight shift at the brand-new WAQX-FM (95X) in Manlius, where he worked the turntables from 2 until 6 a.m., later expanding to midnight to 6 a.m. This worked remarkably well with Frisina's social life.
"I'd go out to clubs to meet people and do stuff like any 23-year-old," he explains. "I'd see these great bands and when they found out I worked for the radio station that had just signed on, it was a good way to meet people. Then I started thinking about how I could get more people into what they were doing, turn more people onto it."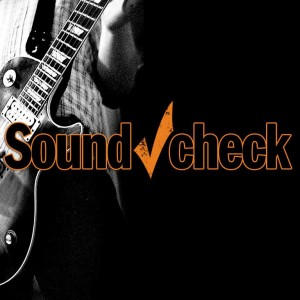 On Dec. 2, 1979, the weekly one-hour all-local radio show Soundcheck was born. Now celebrating its 35th year, many things have changed–the series now airs on WXTL-FM 105.9 (The Rebel)–but some haven't, especially the fact that Frisina is having more fun than ever.
"Early on, I was just encouraging people to write their own stuff," he says. "Now, because of an explosion of good studios and home studios, it's more accessible. And there are more platforms for people to get their music out. But people tell me all the time that there's something about hearing it on the radio: in your car, at your camp, at home."
Frisina picked out his favorite bands quickly, noting early Soundcheck stars such as Bob Halligan, The Flashcubes, 805 and New York Flyers. Although the show started as one of 95X's "11th Hour" specialty shows, it migrated to 9 p.m. on Sunday nights, where it has remained even as Frisina has changed stations from 95X to Galaxy's WTKW-FM 99.1 (TK99) to Cumulus' The Rebel. Aside from Soundcheck, the deejay also hosts a Rebel weekday shift from 2 to 7 p.m. and a Sunday Soulshine show from 10 a.m. to 2 p.m.
Radio formats have changed over the years, yet Soundcheck has always been about local music. "Sometimes I play current music from the same artists I was playing 35 years ago," he says. "Sometimes it's new from Todd Hobin. Sometimes it's not. It mixes old and new."
While conventional radio doesn't always allow the musical mix of past and present, or the transitions of an artist throughout their career, Frisina has been there every step of the way for many of Syracuse's most well-known players.
"I was a fan of theirs when I started radio and I'm still a fan," he says. "To be friends with these people now is just a bonus. And now having Brett Hobin (Todd Hobin's son) in my son's band, and hanging with Todd at shows, who was someone I used to see when I was in college, it's wild. And it's great seeing people like Mark Doyle and Joe Whiting still out there. When I first got to town (in 1978) they blew me away."
Frisina's Soulshine show offers "my four hours of freeform radio where I get to do what I used to do: pick music that is compatible. Rdio (a music app) has 30 million songs. I can't compete with that. But when you have so many songs, people need a gatekeeper, someone to narrow that 30 million down to their taste, but also give them some diversity. It doesn't mean that they want everything that sounds like the Avett Brothers. Familiar, but also some diversity. Those algorhythms can't do that."
Soulshine provides Frisina that opportunity with acts spanning legendary and breaking, but Soundcheck allows him to work as the local music guide. "Many people here can't name 10 local bands," he says. "At Respect: Central New York Celebrates Women (held Nov. 13 at Eastwood's Palace Theatre), 18 local women performed, and that's not even half of the women in this town who sing. We have to help narrow that down for people, give them a focus."
Soundcheck's 35th celebration was tied in with a live Rebel broadcast of the third and final edition of the Salt City Waltz, held Nov. 29 at the Palace. The annual event featured Syracuse musicians recreating one of rock history's most famous events: The Band's November 1976 farewell concert, as captured by director Martin Scorsese in the 1978 documentary The Last Waltz.
Frisina and Salt City Waltz creator and producer Stacey Waterman both realized how close the Soundcheck anniversary was to the Salt City Waltz date. "I was thinking of something different," Frisina recalls, "but why would I recreate something that big three days later? Why not combine?"
The Rebel also streamed the show online, giving people around the world the opportunity to hear Syracuse musicians in action: Los Blancos (Colin Aberdeen, Steve Winston, Mark Nanni and Mark Tiffault) as The Band, plus Mark Hoffman, Rex Lyons, Carolyn Kelly, Pete McMahon, Joe Altier, Miss E, Kim Monroe, Chris Eves and many more. The result perfectly encapsulated everything Frisina has accomplished for 35 years.
"I've seen (the Palace) crowded before," he says. "But the overall enthusiasm. . . it was amazing. It was local bands at a locally owned theater celebrating a radio station that plays local music on Buy Local Saturday."
Frisina affirms that his musical mission with Soundcheck will continue. "We have to give people something they can't get anywhere else," he says. "I can turn them on to new bands. I can expose people to new stuff. Soundcheck has been the one show that has been able to go through all the different time periods and in some ways reflect those time periods, but also set a good example of what's out there. I want people to hear that we are not just a singer-songwriter town, a rock town, a blues town. It's all here. You can see anything."
Soundcheck Memory
"Maybe 25 years ago, while starting my car to drive home one Sunday night, the cassette player in my car came on, playing one of my original songs, 'Let's Go For A Ride,' that I had recorded. Driving along, I was enjoying my little song, and when the tune ended, there was the voice of Dave Frisina saying, 'And that's a song from Larry Hoyt, here on Soundcheck.' I almost drove off the road! That wasn't my cassette deck that came on, that was the radio! That is one of my favorite music memories!"
–Larry Hoyt

[fbcomments url="" width="100%" count="on"]