If the 2014 Syracuse M&T Jazz Fest was a tribute to the past and future with Trombone Shorty and B.B. King bookending the theme, the 2015 edition's theme offers one for the ladies.
Aretha Franklin, the undisputed queen of soul who is No. 1 on Rolling Stone's list of Top 100 Greatest Singers, will reign on Saturday, July 18. Franklin will be preceded by Lake Street Dive, featuring vocalist Rachel Price, the Rolling Stone-voted Best New Band and Best New Voice, respectively.
Aside from female frenzy, there will also be the Louisiana flavors of Buckwheat Zydeco and Wynton Marsalis and the Jazz at Lincoln Center Orchestra on Friday, July 17, as well as local and scholastic groups including the City of Syracuse Parks & Rec All Star Band, AppleJazz, Noteified and the Upstate Burners. The free festival will return to the rolling lawns of the campus of Onondaga Community College campus.
"As a programmer, I have to look at each night independently," says Jazz Fest founder and producer Frank Malfitano. "Each has to crescendo to a finale. I have to entertain the audiences first and foremost and look for great entertainers. Each of these artists have put their indelible stamp on the music. I've got to sequence the programming the same way you put together a set list, with each performance leading into the next.
"And it would be incorrect to say I have a personal favorite over any other," Malfitano continues. "I love them all. It's really gonna be great. But, if I'm being completely honest, as a presenter, nothing tops presenting Aretha Franklin. It is the ultimate."
Malfitano first met Franklin during the civil rights movement when both marched with Dr. Martin Luther King Jr. But it wasn't until 2000 that Malfitano first presented her at the Detroit Music Hall Center for the Performing Arts. Since then, he's presented her more than a dozen times, including the 25th anniversary M&T Jazz Fest in 2007, when Franklin set the single-day Jazz Fest record, drawing 40,000 people.
"She's the greatest there ever was," he says. "And she can do it all."
The singer is currently touring in support of Aretha Franklin Sings the Great Diva Classics, the 2014 album that features the powerhouse covering everything from Adele's "Rolling in the Deep" to the Prince-Sinead O'Connor track "Nothing Compares 2 U." Malfitano hails the CD as "one of the greatest albums I've ever heard."
Franklin's inclusion in this year's festival is not only a major event for Syracuse, but it's also a major catalyst for Lake Street Dive's appearance on the bill. When Malfitano contacted this new-to-the-radar band's management, however, they weren't quick to agree to a jazz festival.
"I saw them and they blew me away," Malfitano says. "They were just phenomenal and Rachel (Price) is a force of nature. I talked to their agent and said, 'Look, do you guys ever do jazz festivals?' And he said, 'We really play things like South By Southwest and Coachella, more indie, alternative stuff.' I said, 'I'd love to have you on the stage that night.' He asked, 'Who ya got headlining?' I said, 'Aretha.' He said, 'We're in.'"
The mix of next-generation musicians mixing with their heroes is something Malfitano loves to see, but doesn't force. "I reached out to all my agent friends and they got back within 24 to 48 hours," he says. "It happened really quickly."
Still, the pairing is an impressive one. Lake Street Dive, an indie jazz and soul band from Boston, mixes students of the New England Conservatory of Music with an intangible electric quality. Since winning the 2005 jazz category of the John Lennon Songwriting Contest and releasing their debut CD in 2006, the band has exploded.
In 2013, they played more than 150 gigs in 120 cities spread among 32 states and eight countries. In 2014, their "Bad Self Portraits" tour soul out in 40 venues and they're widely known as the hippest indie band on the rise. "They're like Adele on steroids," Malfitano says.
The Malfitano match-up of such presumed polar opposites for Jazz Fest comes from his long-ago nightclub visits. "We have a reputation for eclectic lineups," he admits. "I learned from the greatest there ever was: Bill Graham. I'd go to the Fillmore West in the late 1960s when the local bands were Janis Joplin, Grateful Dead, Jimi Hendrix, The Doors. He would have triple bills with jazz, blues, folk, rock. One night, I remember seeing Spooky Tooth, Buddy Guy and Miles Davis. Pinch me, I'm in heaven. I was there soaking that up every night. I took that with me ever since."
Zydeco and Smooth Jazz
Jazz Fest commences on Friday, July 17, with musicmaker Buckwheat Zydeco. "I haven't worked with Buckwheat since 1998 and he's still bringin' it big time," Malfitano says. "He's the king of zydeco."
Stanley "Buckwheat" Dural doesn't just play a show: He brings an experience. His performances don't just bring zydeco music to life, but often include traditional Louisiana costumes and puppets. Dural's music works as an ambassador of the culture.
For more than 30 years, the accordionist has performed with diverse talents including Eric Clapton, U2 and the Boston Pops. He also played at the 1996 Summer Olympics, for President Bill Clinton twice, was an honoree at the 2014 New Orleans Jazz & Heritage Festival and has appeared on TV's Late Show with David Letterman, The Today Show, CBS Morning News and more. Buckwheat also became the first zydeco band to release a children's album, 1994's Choo Choo Boogaloo.
"He's iconic," Malfitano concludes.
Following Buckwheat Zydeco will be Wynton Marsalis and the Jazz at Lincoln Center Orchestra. "When I found out Wynton was available and not in Europe," Malfitano says, "I jumped on that in a heartbeat."
By creating and performing with quartets to big bands, chamber ensembles to symphonies, Marsalis has changed the vocabulary of jazz music. He also brings a distinct taste of his New Orleans birthplace to the music.
"We have a 30-year tradition of working with New Orleans musicians," Malfitano emphasizes. "It's the birthplace of jazz. From an educational and spiritual standpoint, it's incredibly important. It's safe to say the festival has a real connection to New Orleans. And in the last two years, with the Preservation Hall Jazz Band and Trombone Shorty, they proved most popular."
Marsalis started his career at age 17, as the youngest musician ever to be admitted to Tanglewood's Berkshire Music Center. In 1981, he formed his own band and performed more than 120 shows annually for 15 years. Since then, he's worked in jazz and classical as a musician, composer, bandleader, educator and advocate of American culture and music. He is also the first jazz musician ever to win a Pulitzer Prize (in 1997), as well as the only artist to win nine Grammy Awards in both classical and jazz.
"He is the prince of jazz," Malfitano says.
When Malfitano was filling the final slots of the festival, he had tough decisions to make. The 2015 two-day Jazz Fest format can only accommodate eight artists. On top of that, Malfitano always strives to include both scholastic and local groups on the bill, making for limited real estate.
"I've always felt, but especially in the last few years with shows like Salt City Waltz and Respect: Central New York Women in Music, that it makes more sense for the festival to have all-star groups on stage," he says. "That way we can showcase more artists in the region rather than selecting one working jazz group. This year we decided to program two all-star bands."
The AppleJazz Band, performing Friday, July 17, brings some of the most familiar names in regional jazz together. Created 31 years ago, the band started with trumpeter Charlie Bertini, Dave Hanlon on drums, keyboardist Larry Arlotta and saxophonist John Kane. Their annual summer session in Cortland became one of the longest running continuous musical jazz events in the region.
"They decided to call it quits after 30 years," notes Malfitano. "I said, 'Not on my watch.'"
The group will include Bertini, Hanlon, saxophonist Terry Myers, trombonist John Allred, guitarist Mark Doyle (who performed at the 2014 Jazz Fest with his Guitar Noir project), bassist Ronnie France, pianist Andy Calabrese and singers Ronnie Leigh and Joe Whiting.
The Upstate Burners, taking the stage on Saturday, July 18, are a regional jazz band ensemble that formed 46 years ago. Drummer Danny D'Imperio started the group in an effort to bring top-quality jazz to local listeners. The band currently includes D'Imperio, Peter Mack on upright bass, Andrew Carroll on piano and visiting artists such as baritone saxophone player Gary Smulyan and trumpeter Greg Gisbert.
D'Imperio remains a force, having played with the Glenn Miller Orchestra, Gap Mangione, Maynard Ferguson. Woody Herman, Tony Bennett, the Buddy Rich Band and more.
Student musicians continue to be a crucial component of Jazz Fest, and the 2015 edition is no exception. The City of Syracuse Parks and Rec All-Star Band opens the festival on July 17, while Noteified takes the 5 p.m. slot on July 18.
The All-Star Band, under the direction of Joe Carello, has performed at previous Jazz Fests, but took a pause last year, Malfitano is happy to see them come back: "Joe was anxious to return. I have great respect for him as an educator and human being."
Noteified was born out of Malfitano's relationship with WSYR-Channel 9 news anchor Carrie Lazarus and her Fund for Extraordinary Talent. Julia Goodwin and Nick Ziobro both came from Lazarus' 2014 showcase.
"She said, 'I've got some kids you might be interested in,'" Malfitano recalls. "They're a great band (Notified) and I love them. I'm really excited about that."
Noteified formed in 2014 and has since been featured on Channel 9's Bridge Street and featured on Lazarus' Extraordinary TV broadcast. Musicians, ranging in age from 16 to 21, include Dunham Hall on sax, David Millen on guitar, Rich Bostick on keys, Sam Smith on bass and Scottie Madonia on drums.
Aside from this year's stellar lineup, Malfitano is also excited that sponsors have signed on for two additional years. This means Jazz Fest is committed to continue through 2017 for its 35th anniversary.
"To see Aretha, you have to go to huge festivals and spend big money," he says. "To see Wynton, you've got to go to New York City. I'm very proud. And certainly with B.B. King (in 2014), I knew audiences would be multigenerational, from toddlers to super seniors. I knew a lot of those folks would be able to tell their grandchildren they went to see B.B. King. What a treasure and what an honor to be in his presence. For me as a presenter, to be able to share that with people who thought they'd never be able to see him again in their lifetime, that's a blessing.
"I think this (Jazz Fest 2015) is a celebration of American music and American culture. Musicians today are exposed to so many schools, disciplines and styles, not one thing. There's a vibration that connects all of it. It's all branches of the same tree with the same roots. It's all great."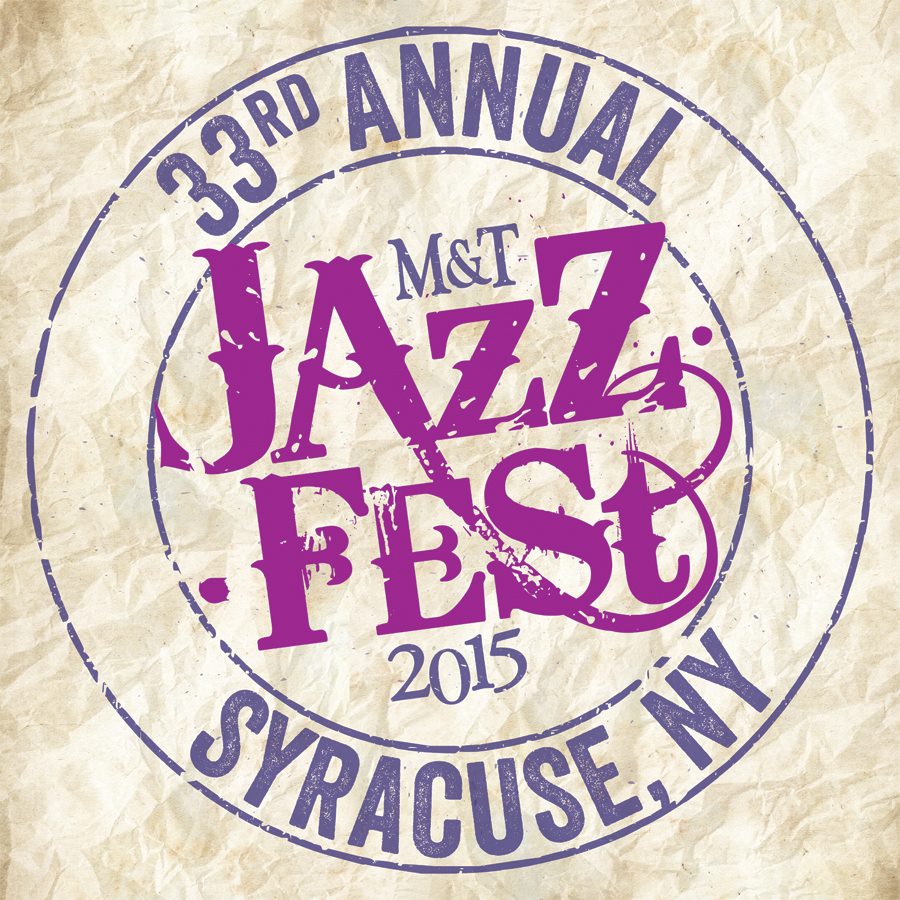 Syracuse M&T Jazz Fest 2015 Lineup
Friday, July 17, National Grid Main Stage
5 p.m.: City of Syracuse Parks & Rec All-Star Band
6 p.m.: AppleJazz
7:45 p.m.: Buckwheat Zydeco
9:30 p.m.: Wynton Marsalis and the Jazz at Lincoln Center Orchestra
Saturday, July 18, National Grid Main Stage
5 p.m.: Noteified
6 p.m.: The Upstate Burners
7:45 p.m.: Lake Street Dive
9:30 p.m.: Aretha Franklin
11 p.m.: Fireworks display, presented by Price Chopper
See photos from the Syracuse M&T Jazz Fest 2014 – CLICK HERE

[fbcomments url="" width="100%" count="on"]