Cover Story
Fair Thee Well: What's new at the 2018 NY State Fair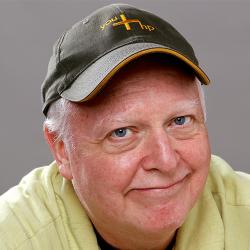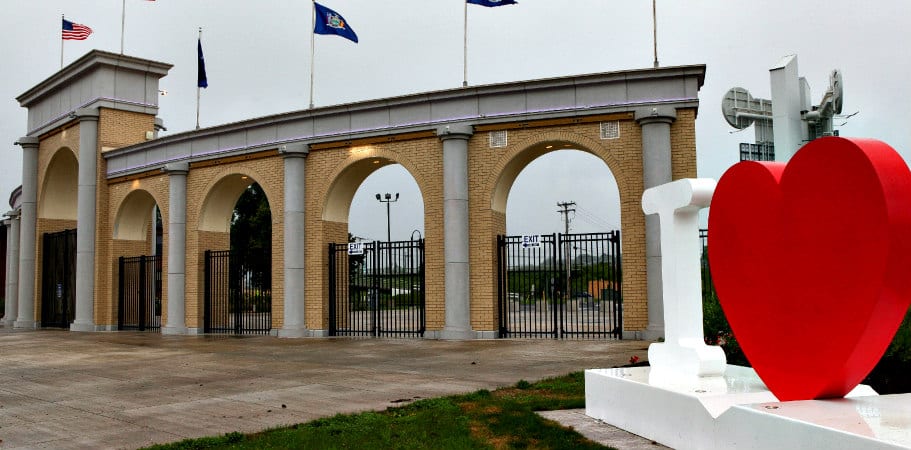 The folks at the New York State Fair really want you to attend the 2018 New York State Fair. To entice true-blue fair fans, the state even offered 200 lifetime-pass coins (featured on this week's cover) for $200 last May, and they sold out within minutes. That successful gambit was part of several new ideas that have been presented over recent months leading up to 2018's 13-day fair run, from Wednesday, Aug. 22, through Monday, Sept. 3.
See: "Workers ready for opening day of the 2018 NY State Fair (photos)"
This year's main attraction, however, is inescapable and overpowering with its sheer physical size. Looming like the Monolith in the 1968 science-fiction movie epic 2001: A Space Odyssey, the Exposition Center on the fair's west end is slated to open Wednesday, with Gov. Andrew Cuomo leading the big reveal. Construction workers have been toiling feverishly to get the job completed in time, even during the Syracuse Nationals car show held in July.
The structure tops 90 feet high at its peak, so it's impossible to miss. Even a nearby Ferris wheel trucked in from Wade Shows (again in charge of the midway rides) somehow looks teensier in comparison.
Part of the venue's 110,000 square feet of space will be filled with an ice-skating rink during the fair. Open skating will be available, with 600 pairs of free skate rentals for would-be Hans Brinkers. There will also be a two-day broomball showdown with teams from as far away as North Carolina and Ohio, a two-day curling tournament, a youth speed-skating contest, a wedding on ice and even a silent disco event.
Elsewhere in the complex will be the annual sand sculpture exhibit. The ongoing artwork has been relocated from its longtime home inside the Center of Progress Building. Nearby will be an interactive exhibit that celebrates the four seasons of New York state.
Another physical structure that will be hard to ignore is the 90-foot-high observation tower, which will be free to enjoy. Wade Shows has also brought in the country's first- and third-largest traveling roller coasters, including the return of the Wild Mouse, an attraction steeped in legend and mystery.
Physical changes are also being made to long-established favorites. The West End Sports Deck watering hole is now history, to be replaced by a tent within the Restaurant Row section. (Interestingly, West End's neighboring Alivero's food stand is still standing.) The longtime Ox Roast eatery has also relocated to a smaller venue near the Twin Trees pizza booth.
Meanwhile, Hilby the Skinny German Juggling Boy had no objections to his new location. Uprooted last year from his former residence near Chevy Court (where he would dish out snarky one-liners about the stage act) to a seated outside area near the Coliseum, the juggler said that he no longer has to compete with noises from Chevy Court, plus the bleachers audience has a better view instead of standing around in a circle. Whenever the bleachers section is hosting boxing or basketball contests, Hilby will move his show to the front of the State Lottery exhibit near the Coliseum.
Beyond the changes, favorite standbys will still revisit the fair. Hawk Creek Wildlife Center, from East Aurora, returns with its popular "Birds of Prey" show featuring raptors at the New York State Park. The Dairy Bar will be back for 25-cent cups of white and chocolate milk. And the Potato Booth, site of many sellouts last year, will continue slinging those starchy spuds.
The New York State Fair's 2017 theme was "Find Your Great," while this year's mantra is "Find Your Thrill." Considering all those loop-the-loop, dipsy-doodle rides from Wade Shows, maybe the 2019 theme will be "Find Your Missing Car Keys."
[fbcomments url="" width="100%" count="on"]