Did you dance, cry or change the channel in disgust when the "Billboard Music Awards" folks threw the hologram of Michael Jackson up there for the world to see?
In fact, the reappearance of famously departed MJ to dance to his song "Slave to the Rhythm," from his new album of previously unreleased songs, "Xscape," caused a "cool or creepy" outcry all over the web.
What in the name of film blogs does this have to do with movie news, you ask?
Well, you see, trailers are getting out about the upcoming film "Life of Crime."
It's a 1970s crime drama taken from the pages of the novel "The Switch." Which happens to be from the great crime drama mind of the late Elmore Leonard. When Dutch was alive, Hollywood made great little films out his novels. "Get Shorty" with John Travolta and Gene Hackman, anyone? "Jackie Brown" came from his "Rum Punch," and Pam Grier and Samuel Jackson thanked him very much.
"Life of Crime," is taken from vintage Leonard, writes Cinema Blend's Mike Reyes, involving "a housewife whose husband who doesn't get too worried when she's kidnapped by two thugs demanding a ransom. In true Leonard fashion, more people start to get involved in the proceedings, and things start to get crazier with each new contestant."
So, I say, if they can use Dutch Leonard's novel's to make new movies, they can make new albums out of Michael Jackson's newly discovered recordings, and have him dance on TV via a hologram.
My vote: Not creepy. And, go see "Life of Crime" when it hits theaters.
Here's the link for the CNN story on the reaction to the Jackson hologram.
Here's the link to the Cinema Blend story about Jennifer Anniston's appearance in the trailer to "Life of Crime," from the novel by late crime writer Elmore Leonard.
'Fast and Furious 7' needs to settle insurance business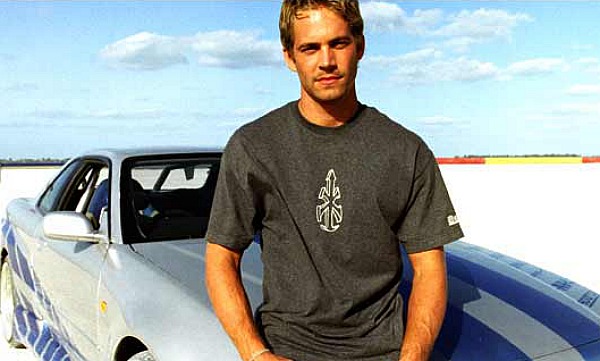 In November, popular actor Paul Walker died in the middle of the shooting of "Fast and Furious 7."  In a car crash, tragically, horribly, awfully.
Eventually, everybody knew, the studio and other actors would have to get back to making the movie. So much was already invested in the next installment of the popular car chase movie franchise.
The budget for the movie was originally $200 million, according to a story in Hollywood Reporter.
That may go even higher, the story says.
Universal is using Walker's two brothers, Cody and Caleb, as well as another actor who looks like Paul, to shoot remaining scenes, says Hollywood Reporter and Cinema Blend. Hollywood Reporter goes as far as to say that 36-year-old Caleb is being used for his body type, and 25-year-old Cody is being used for his eyes.
Three shots for every scene, three times as much film, the stories say. New budget: $250 million.
And, says Hollywood Reporter, that will result in an insurance claim to Fireman's Fund of $50 million.
Cinema Blend says Fireman's Fund paid between $15 million to $20 million to the film makers when John Candy died during the making of "Wagons East."
Here's the link to the Cinema Blend story about "Fast and Furious 7" and an insurance payout.
Here's the link to the Hollywood Reporter story about the insurance claim.

[fbcomments url="" width="100%" count="on"]