The Easy Ramblers. Country Livin' (independent). Sawing fiddle, chugging mandolin, sweet guitar lines, deft banjo picking and smooth accordion all lay beneath the most striking asset of the latest Easy Ramblers' disc: magnificent vocals. Harmonies are rich, but even stand-alone, Maureen Henesey's pipes are always controlled, precise and emotional. Henesey's voice, which swirls with depth and beautifully touches vocal heights, ties the whole album together, proving that the old-time bluegrass style is still very much alive. Songs are rife with old themes about country mice ("Country Livin'"), a "Red Mountain Gal" and workin' on the house ("Let's Work on the House"), but the talent of the group and the crisp recording keep it from feeling stale. The theme might be antique, but the delivery is anything but.
The album's lineup of musicians is impressive: Dann Mather, Eddie Zacholl, Mark Allnatt, Scott Ebner, Brendan Gosson, Jason Barady and Joe Davoli. There's nothing abrasive on this disc. It's all sweeping, bright melodies or thoughtful, delicate ballads that will easily win the hearts of traditional bluegrass lovers and beyond.
The band hosts two upcoming CD release parties: Saturday, Dec. 21, 12:30 to 2:30 p.m., at Empire Brewing, 120 Walton St., and Saturday, Dec. 28, 7:30 to 10:30 p.m., at the Green Gate Inn, 2 County Road, Camillus. To learn more, visit theeasyramblers.com.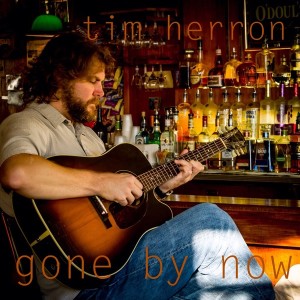 Tim Herron. Gone By Now (independent). Without fanfare or expectation, Tim Herron released his solo disc in early November, allowing buyers to name their own price for the download at timherroncorporation.com. Likewise, the album is honest and bare, featuring all songs written and performed by Herron, with spare additions from Eric McElveen on bass and Steve Orlando on Cajon.
The album is a departure from Herron's full band, Tim Herron Corporation, with all of its high energy and ripping guitars. But the solo effort speaks to the fans that find themselves watching Herron's intimate happy hours and other solo shows where he demonstrates what he can do with just a guitar, a voice and a harmonica.
Two things stand as most striking. First, Herron's guitar work is fantastic as he weaves himself throughout his songs, proving he has much to say in music and words. The second is the honesty of the lyrics. While Herron's songwriting is always straightforward, full band or not, this disc provides a telling view of where the songwriter is at this point: discussing what it's like being a father, dealing with love found and lost and trying to appease Syracuse, a town he sings, "I should have left you long ago/ But you got a hold on me" ("One and Done"). There's power in that heart-on-sleeve exposure that makes the album all the more endearing and relatable. At the same time, some songs still show off Herron's sense of humor, letting the listener into both sides of his creative mind.
The brutally honest "Don't Leave Tonight" is pleading and beautiful; "Big Big Boy" is just as bouncing as his son, Django, sounds; and "I Hear You're Getting Married" adds a whole new flavor with a classic barroom piano sound. Also key to the record is that every word can be clearly heard, never buried in layers or caught in a mumble. That's essential to the budding rapport between listener and artist. Engineered and mixed by Jeff Moleski at Moletrax Studios and mastered by Tony Gross at FJI Studios, the skill behind the board pays off. For more information, visit timherroncorporation.com.
For more LOCAL HOP – MUSIC REVIEWS – CLICK HERE
[fbcomments url="" width="100%" count="on"]