Honey Spoon (independent).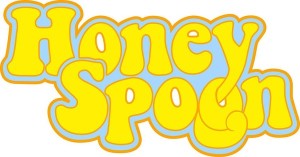 This band, which features Leila Dean (violin and vocals), Kevin Dean (percussion), Dave Wynn (percussion) and Billy Golicki (vocals and guitar), rides on feel-good themes of their sweet-tooth songs of simple stories. "Whoa" hits with a firm and familiar pop-rock beat you can clap and stomp to before delving into a story of "a girl/ who met a boy/ and a boy/ who met a girl/ they got together/ and it was cool/ and they both felt the same/ about each other." Although the lyrics fall a little flat, the harmonies hit the sweet spot.
Honey Spoon benefits from the musical textures they combine, specifically the violin additions that separate them from every other pop pack. Leila Dean's four-string could use a turn-up to add to the effect, drawing on the unique flavor of the fiddle over typical guitar, yet her vocals stand out as a major strength of the four-piece. "Kill Me Every Time" starts strong, showing off a catchy whistle followed by an equally charming love note through lyrics,  "I've been lovin' you for such a long time/ I could eat you up just like a bowl of sunshine." But later in the song, the sweetness turns overtly juvenile as Golicki sings, "You help my soul unwind/ it's awesome." The group has potential, however, with plenty of talent coming from all corners. With stronger songwriting, there's nothing to stop this band from hitting their honey-dipped stride.

To get a copy, visit reverbnation.com/HoneySpoon or honeyspoon.com. The band will perform next at Monirae's, 688 County Route 10, Pennellville, on Friday, Dec. 20, 7 p.m. Tickets are $15 in advance, $20 at the door. For more information, call 668-1248.
Tim Herron Corporation. It's All in Your Head (independent).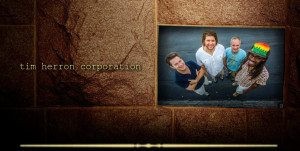 Songs on this disc will sound familiar to its fan base, thanks to the many live iterations at recent shows. The band, consisting of Tim Herron (guitar and vocals), Eric McElveen (bass and vocals), Chris English (drums and vocals) and Ed Nolan (guitar), keeps the appeal of those live shows breathing on this record with solid jams and thoughtful lyrics speaking about making room for more voices ("Voices") and doing your part ("Keep it Small").
Herron's guitar work cuts clearly through other instrumentals and vocals throughout the record. Various styles get covered: Opening track "Big Brown Boot" features a honky-tonk vibe of slide guitar and lyrics that sound like a male response to "These Boots Are Made for Walkin' while "Baby Baby Baby" has an appealing chant that's tough to resist and "Bar in My Basement" slows things down to bluesy groove. "Recession Blues" is a favorite, biting and clever, as Herron sings, "The doctor says I've got these recession blues/ because I won't accept reality/ told to me to go home and take one of these pills/ so I went home and I took three," before ticking off other vices ("smokin' dope, snorting coke"). Some vocals are shaky and many fans might be left wishing for more from the latest addition, the incredibly talented English, but that just leaves room for the next release to satisfy the itch that this one started. Hopefully, it's not too far off.

To get a copy of the CD for a name-your-own price, visit timherroncorporation.com or grab one at the band's CD release party Saturday, Dec. 14, 9 p.m., at Dinosaur Bar-B-Que, 246 W. Willow St. For more information, call 476-4937.
FOR MORE LOCAL HOP – MUSIC REVIEWS – CLICK HERE
–Jessica Novak
[fbcomments url="" width="100%" count="on"]