This past weekend was a perfect time to stay inside and keep warm. Valentine's Day came and went. Football is a thing of the past. It was a hot shower and lounge-in-robe kind of weekend, especially Sunday, after waking up and finding my way to the bathroom on my hands and knees to apply hot water to my eyelids, crusted shut by frozen tears, due, in part, to Syracuse's loss to Duke. But shy extroverts as myself need to get out and do something. I'm not talking about enjoying restaurants, because that's a given. I'm talking about stepping out a bit.
FRIDAY
Syracuse has a performance art community, but it could be better. It should be better. It will get better.
But for the time being, I accompanied Steve and Matt to Rochester to check out the first night of the Laughingstock: Comedy Festival at the city's Multicultural Community Center. Friday night was dedicated to stand up and sketch, seasoned with long-form improv (The Broken Couch) and short form (Etch-A-Sketch Comedy Team). Rochester's Thank You Kiss followed the short-form troupe, preceding the featured . 
The three of us ended up at The Old Toad, which is an English style pub located on Alexander Street. We needed grub to eat, and waiting to get back to Clark's was an hour-and-a-half that we couldn't wait for. Even the car ride was cold. My toes were not protected well by Converse All-Star low tops. When we got to the rest stop, as I dashed for the bathroom, it felt as though I was stepping on clouds.
After the show, we did as guys do: eat hearty food, drink delicious beer, talk artistic expression, and level about relationships. The night was full of laughs, as we reflected, picking out our favorite moments. (This included talking about the redhead two seats from me; she was not afraid to let out abrupt snorts to emphasize her laugh. It was cute. She sneezed, I responded to that, but that was the closest to I came to starting an actual conversation with her.)
It's hard to find good sketch in our neck of the woods, especially since it doesn't exist in Syracuse. I laughed my ass off even more than I laugh at current Saturday Night Live sketches. Funny how the 40th Anniversary was appropriately celebrated Sunday evening with an extravaganza of past performers.
We listened to Marc Maron talk to Bret Easton Ellis about literary artistry as we headed home — mind food, artistic reinforcement.
SATURDAY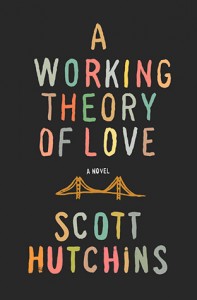 Saturday was a day to lay low. Although it was probably the better of the three days surmized here. Sometimes, a day is needed for personal time. A warm dinner, some SU basketball action, and a little Super Mario Brothers did the trick before capping the night off with A Working Theory of Love by Scott Hutchins.
Whether in a big city or suburb, reading and imagination and wonderment always has their place.
Plus, it was Valentine's Day.
SUNDAY
Everson Museum of Art offered a solution.
After hearing about the "Prendergast to Pollock" weeks ago, I wanted to attend the event. Carl Mellor's New Times article on Feb. 4 covered a lot of ground, enticing me to attend the event. After warming the car up before venturing out, and resisting the urge to stick my  tongue to a neighborhood light post, I ventured down through the perilous streets of  Syracuse, which still faces the same issue its had since 1848: where to put the snow.
Through the two-way streets, which have become one car width-sized streets, and down one-way streets that are now one-way Smart Car-sized streets, I eventually managed to secure a spot on Harrison Street.
The young lady behind the museum desk asked me if I was student or in the military, and I replied, "I'm just an adult." She laughed before handing me my ticket. I did not realize that a tour was taking place until the young lady informed me. Instead of the normal $8 admission, I paid $10, but every cent proved to be worth it. My timing was appropriate (things happen for a reason) and I dashed up the I.M. Pei-designed spiral staircase to Ellen Hardy, a docent, leading a tour for four people.
The exhibition, which features 30-plus portraits and landscapes, contains work from the Edward Root collection from the Munson Williams Proctor Arts Institute in Utica. Hardy explained that many of the paintings were obtained by Root only a couple years after they were produced. Root, who came into his family's money after they passed, used his inheritance to obtain the paintings.
In the no music, no nonsense white walls of the Everson, it's easy to get lost in the art on display. The paintings themselves are intriguing, and — applying your own opinion — some pieces are more aesthetically appealing than others. Yes, as Mellor's article boasts, the collection contains Prendergast's "Landscape with Figures" and Pollock's "No. 34" to essentially define the exhibit. However, the other portraits available are equally as enjoyable.
The tour was kicked off with Arthur B. Davies' solemn "Inland Tempest." The picture displayed struggle with positioned people and cloudy skies and wind-bent trees, but there was an aspect of hope — a clear patch moving in, spreading.
Peppino Mangravite's 1937 "Young Couple Drinking" was defined by the cigarette smoking woman with a glass in her hand and the guy with closed eyes apparently attempting to woo her. The overall mood was captured with wispy and whimsical brush strokes.
Charles Burchfield's watercolor "Six O'Clock" captured the essence of American mealtime, proving how to excel with watercolor. "He spent two years, staying up late nights, painting every form of life that he encountered," Hardy stated.
As we moved from room to room, quotes from Root were displayed in large red letters. For example: "I like paintings that kick me in the belly."
Two paintings that kicked me in the belly came from Mark Tobey. His 1945 "Partitions of the City" and 1949 "Awakening Night" are enigmatic. The chaos of both are beautiful, and the former has more to tell than the latter. Even the simplistic is chaotic and vise versa.
I ran into New Times' Jim Howe, and I had a pleasant time talking to the couple that accompanied the tour. Phil, an educator, has a strong interest in art, which is one of the many reasons he attended the event. Art is a hobby of his, and it was nice to level with an artist of another kind. We briefly talked about the importance of "secluding" oneself in order to get something accomplished and the power of music to motivate and inspire. I didn't get a chance to talk to  him about which music.
We ventured down to the bottom floor, where the ceramics collection is displayed. The Everson has one of the largest ceramics collection in the world, including the largest holding of renowned porcelains by Adelaide Robineau. All of the ceramics are currently being photographed for a digital catalog — a display of all displays.
***
Christopher Malone plays with more thoughts and words at his blog, The Infinite Abyss(es). He also writes for the Skaneateles Journal.  Feel free to tweet at @Chris___Malone, or email him at [email protected].

[fbcomments url="" width="100%" count="on"]