Maybe the guy had a few too many. Or maybe he just didn't quite know how to express himself. Anyhow, he took a stab at it, awkwardly attempting to compliment Syracuse songwriter Jane Zell just after she'd performed one of her own tunes at a nightclub.
"Wow!" he gushed. "That almost sounds like a real song!"
Good songwriters know a good line when they hear one. Zell turned the backhanded praise into the title of the Zelltones' new album, Almost Real. Then she doubled down by opening the disc with the swingin' song "Feels Real."
For three decades, Zell has worked tirelessly in a variety of formats: solo, duo, trio. She has appeared at venues ranging from Shifty's to the Northeast Regional Folk Alliance, always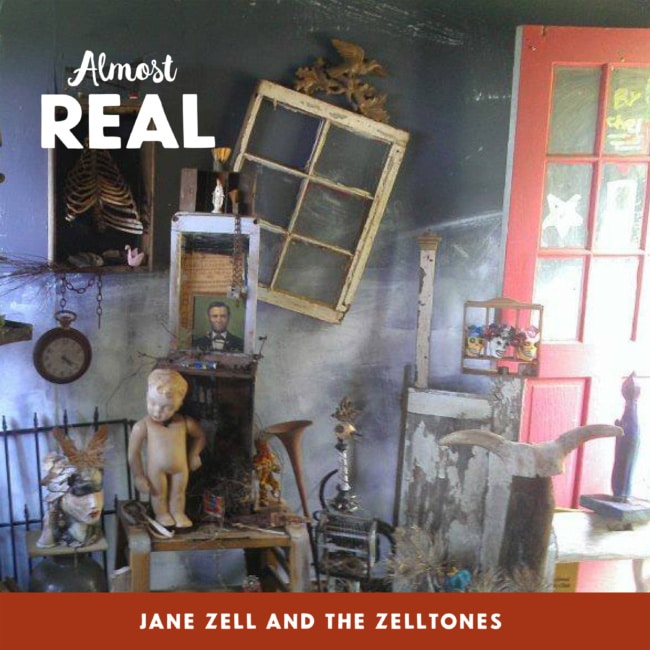 diggin' deeply into American roots music while honing her impressive guitar chops and writing her own bluesy tunes.
Since 2012, Zell has teamed with Colleen Kattau in the band Dos XX, and Kattau is one of several sterling guest artists elevating Almost Real. To record the CD's nine tracks, Zell assembled an all-star studio crew, an act of leadership that pays dividends.
Percussionist Phil Leone and pedal-steel player George Newton perk up "Feels Real," while pianoman George Rossi and harpmeister Curtis Waterman go head-to-head on "Treat Me Right/Rock Me Baby."
Baritone saxman Frank Grosso adds atmosphere to "Rain," which wonders, "Where were you last night?" And versatile bassist Joey Arcuri skillfully walks the walk on all nine tracks.
The disc's highlight is "Superhero," a timely, topical rock lament asking the catchy question, "Where were you when they needed you?" Backing vocals by Kattau, Tamaralee Shutt and Connie Walters add texture, and when Zell and Rossi go back and forth on guitar and piano, those licks will scorch your ears and the stop times will shake you to your core.
While Zell laid down most of the tracks with her Taylor NS32CE acoustic/electric nylon string guitar and her electric Epiphone Alleykat, for "Superhero" she plugged in an old Stratocaster with a wah-wah bar she found at SubCat Studios and ran it through one of Curtis Waterman's ancient tube amps. The interplay between piano and guitar make "Superhero" musically intense, complementing its edgy lyrics.
"Superhero" is followed by a more playful number, "Never Know." After Shutt's marvelous muted trumpet intro, Zell and Rossi have a lot of fun trading cascading leads.
From there, Zell gives voice to Gene Autry's "Back in the Saddle Again," and Waterman steals the pony with another riveting harmonica part.
We hear Shutt's beautiful, bell-toned trumpet again on "Jeanine," a five-minute minor key number on which Shutt also adds some banshee-like backing vocals. Zell's guitars get a workout on "Hold On" and "The Wonder," on which her picking deftly punctuates each vocal line.
There's no "almost" about it. This disc proves the Zelltones are the real deal!
Jane Zell and The Zelltones — Tamaralee Shutt, Curtis Waterman, bassist Bob Purdy and drummer Ross Moe — will celebrate the release of Almost Real at on Friday, Jan. 19, 7 p.m., at the Salt City Grille, 1333 Buckley Road, Liverpool. For information, call (315) 299-6371 or visit janezellmusic.com.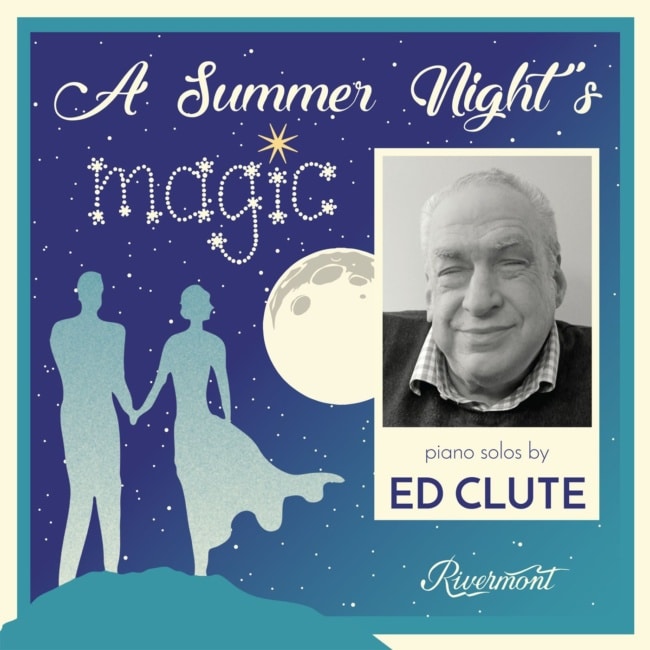 Ed Clute. A Summer Night's Magic (Rivermont Records).
Over the past year, Ed Clute — the hard-swinging stride pianist from Watkins Glen — has returned to his Dixieland roots by sitting in with New York City trad-jazz sensation the Hot Sardines, first at the Clemens Center in Elmira and then at the Lewiston Jazz Festival outside Buffalo, where he received a standing ovation.
Sightless since birth, Clute has worked steadily as a solo pianist and sideman for more than 50 years. A graduate of the New England Conservatory of Music, he combines his classical training with his love of ragtime and swing. Clute displays a nimble-fingered virtuosity and a keen ear for harmony and has an abiding love for popular piano styles that allow him to create lush, distinctive arrangements.
Clute's new disc showcases two dozen pop ballads from the 1920s, 1930s and 1940s including familiar tunes such as "Deep Purple" and "Moonlight Serenade," and more obscure numbers like "A Tree Was a Tree" and "Out of the Dawn." All 22 tracks are solo piano pieces performed in Clute's carefree style on his treasured 7-foot Mason & Hamlin piano.
"Rivermont Records president Bryan Wright picked some of the tunes we recorded like 'Garden in the Rain' and 'Oh, But I Do,' but I picked most of them," said Clute, a man who owns a vast record collection, having saved 78s from his childhood. "I'm really knowledgeable about old recordings," he said. Three of the tunes Clute chose are "Over the Rainbow," "Stars Fell on Alabama" and "Just Friends."
To purchase a copy of Clute's new disc, visit rivermontrecords.com.
Continue Reading
[fbcomments url="" width="100%" count="on"]